Looking back on the movies of 2011, these are the Top 10 that stand above the rest.
As I do every year, I like to qualify my opinions by stating how many of last year's movies I made it through so people know that I really do attempt to watch just about everything, not just what I'm interested in. I never make it through everything I hope to, but out of a planned 107 of last year's releases, I managed to make it through 78, my best showing yet. So here's the best of the best for 2011…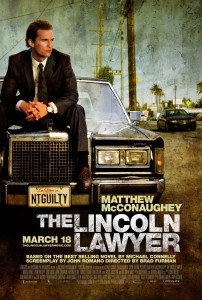 #10 – The Lincoln Lawyer – While I was originally turned off by a movie starring Matthew McConaughey as a lawyer, I'm happy to say this may have been the biggest surprise of the year for me. McConaughey and costar Ryan Phillippe are fantastic. The movie features a number of twists and turns that are well thought out and well executed.

#9 – Limitless – I was immediately drawn to the "what if?" premise of Limitless. Seemingly unlimited brain power in the palm of your hand? Sounds like every nerd's dream. One foolish and forgotten subplot aside, Limitless is a crazy roller coaster ride from start to finish, so strap in and hold on tight. (full review)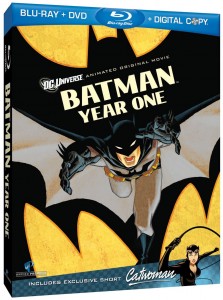 #8 – Batman: Year One – For the second year in a row, DC Animated has delivered a top notch showing in their direct-to-DVD movies with Batman: Year One. Even more accurate to the source material than last year's Under the Red Hood, Bryan Cranston lends his voice to Lt. Gordon, who takes us through one the most popular stories in Batman history.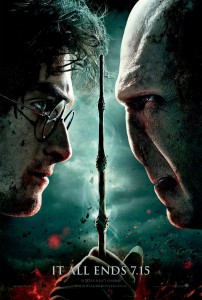 #7 – Harry Potter and the Deathly Hallows: Part 2 – The final chapter in the saga of the "boy who lived", Harry Potter and the Deathly Hallows: Part 2 is an epic and fitting end to a story cherished by millions throughout the world. The actors involved and the story itself has matured from a group of curious children on an adventure to warriors of the wizard-kind in the field of battle. The scale and drama required to finish a tale of this magnitude does not disappoint.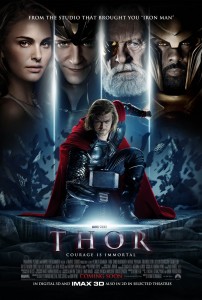 #6 – Thor – Comic fans everywhere had their doubts when they heard the Asgardian Thor would be coming to the big screen. A lot of those doubts started to fade when Kenneth Branagh took the reigns as director, and more still when the likes of Anthony Hopkins, Natalie Portman, and Idris Elba entered the mix. While not without its faults, Thor not only proved comic fans wrong, but surpassed their expectations. (full review)

#5 – Take Me Home Tonight – It's been said by Topher Grace that the goal of Take Me Home Tonight was not to spoof the 80's, but to create a generational film similar to Dazed and Confused and American Graffiti, and quite frankly… they nailed it. If you lived through the 80's or were a child of the 80's, you'll feel right at home in this timely tale of "boy gets girl."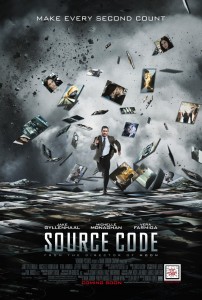 #4 – Source Code – The sophomore effort by director Duncan Jones, Source Code is a mystery as fast-paced as the train it takes place on, with unexpected turns lining the track ahead. While the plot focuses on a whodunit story, the movie evolves into creating an understanding and appreciation for every second of your life. (full review)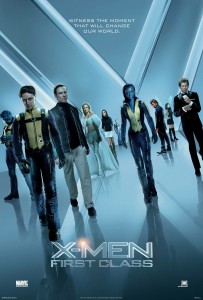 #3 – X-Men: First Class – The X-franchise took a turn for the worse with The Last Stand, but X-Men: First Class has not only saved the franchise, it also managed to top all of its predecessors. Featuring some of the best performances of the year from Michael Fassbender and James McAvoy, First Class delivered a fantastic story that stayed true to the core message of the comics. (full review)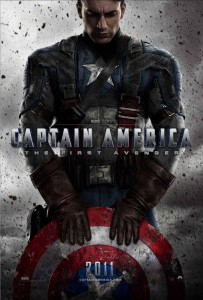 #2 – Captain America: The First Avenger – Captain America: The First Avenger succeeded on so many levels where it could have faulted. It's not an overly patriotic story holding the USA up on a pedestal. Instead, it's the universal story of an underdog standing up against a bully. It offers just enough comic book "cheese" to make it extraordinary, but still grounds it in reality. (full review)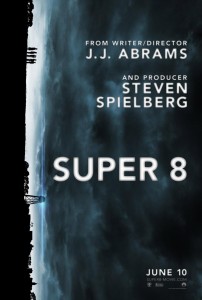 #1 – Super 8 – Character-driven mystery stories are where J.J. Abrams excels, and Super 8 is no different. While the mystery remains the driving force of the plot, the relationships between the kids, as well as their relationships with their parents, are the true focus of the film. Add to that the impressive performances from a group of young actors and the nostalgic Spielbergian score, and you've got yourself an instant classic. (full review)
Honorable mentions that I would still recommend:

HappyThankYouMorePlease
Horrible Bosses
Warrior
Mission Impossible: Ghost Protocol
Better Than Expected:
Just Go With It
Paul
Rise of the Planet of the Apes
Fright Night
Huge Let-downs:

The Hangover: Part 2
Rango
Hugo