Looking back on the movies of 2010, these are the Top 10 that stand above the rest.
This year I started off much earlier plowing through all the movies that 2010 had to offer. I've watched the best of the best and undoubtedly the worst of the worst. Out of a planned 97, I made it through 70 of this year's offerings, and here are the Top 10 of 2010:
Watch in HD on Facebook
Download video for iPod or iPhone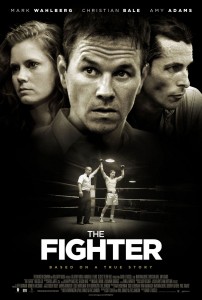 #10 – The Fighter – I suppose I'm a little bias since I served as an extra during some of the movie's fight scenes, but The Fighter felt like a better "Rocky" than Rocky. Based on the true story of Lowell's Mickey Ward, The Fighter is a true underdog story featuring amazing performances from the entire cast, especially Christian Bale in the role of Mickey's brother, Dicky Eklund.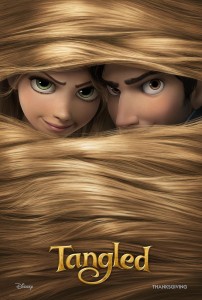 #9 – Tangled – The last of Disney's fairy tale movies, Tangled is everything you'd expect from a classic Disney film and more. It's funny, sarcastic, heart-warming, and not afraid to poke fun at itself or other movies in the genre.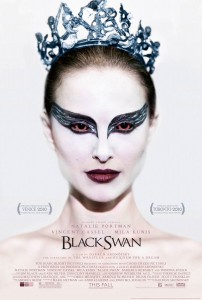 #8 – Black Swan – Aronofsky's take on the world of ballet is even more powerful than his previous look at the world of professional wrestling. Natalie Portman gives an Oscar-worthy performance in this mind-bending psychological thriller. (full review)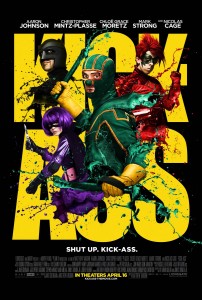 #7 – Kick-Ass – On the surface, Kick-Ass looked like just another superhero comedy spoof, but what it turned out to be was a much more honest look at what it might be like to throw on a suit and attempt to be a hero. This movie straddles the line between spoof and superhero fantasy, making it all the more intriguing. (full review)

#6 – Toy Story 3 – Completing the animated trilogy, Toy Story 3 does justice to the films that came before and completes the story in a very satisfying way. As always, Pixar succeeds in delivering a fantastic film that will appeal equally to both children and adults.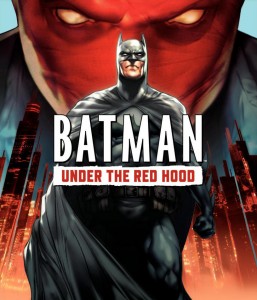 #5 – Batman: Under the Red Hood – The only straight-to-DVD release on the list, Batman: Under the Red Hood is an action-packed addition to the DC Universe Animated line and second only to Mask of the Phantasm. With a PG-13 rating, it pulls no punches as a fairly accurate adaptation of the story arc from the comics. This one will satisfy the hardcore fans. (full review)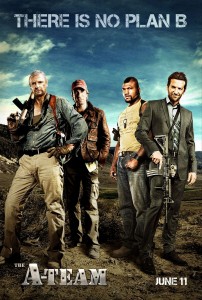 #4 – The A-Team – Incredibly faithful to the characters and tone of the series, The A-Team is simply a good time from start to finish. Hilarious? Check. Over-the-top action sequences? Check. Insane Murdock? Check. I love it when a plan comes together.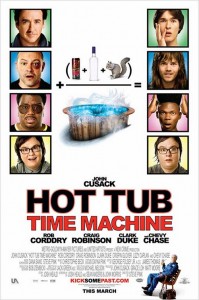 #3 – Hot Tub Time Machine – The funniest movie I've seen in recent years, Hot Tub Time Machine is the true return of the classic R-rated comedy, delivering everything you would expect from a movie with the name Hot Tub Time Machine. It's full of bad behavior, boobs, foul language, and yet still finds the time and place to have a heart. (full review)

#2 – Scott Pilgrim vs. The World – Out of every movie on this list, Scott Pilgrim vs. The World is the one that I know I'll be watching over and over again in upcoming years as I fell in love with it right away. It's quirky, inventive, a feast for the eyes, and kicks all kinds of ass. Whether or not you're a fan of the comic book series, you'll no doubt enjoy this refreshing take on a romantic action comedy. (full review)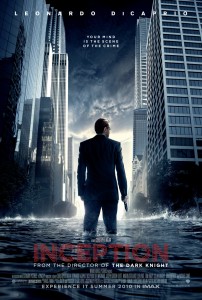 #1 – Inception – Christopher Nolan has done it again. With an incredible story, amazing ensemble cast, and ground-breaking visuals, Inception leads the pack as the greatest movie of 2010. This film is simply a masterpiece. In an age of prequels, sequels, and reboots, Inception dared to be original and succeeded on every level. I won't give away any spoilers here, but I have no doubt the ending will be debated for years to come. (Listen to our debate from The Geek Generation podcast)
Honorable mentions that I would still recommend:

How to Train Your Dragon
Harry Potter and the Deathly Hallows: Part 1
Shutter Island (full review)
She's Out of My League
The Joneses
Iron Man 2 (full review)
Despicable Me (full review)
Prince of Persia: The Sands of Time
The Town
Red
I Am Comic
Better Than Expected:
Charlie St. Cloud
Salt
Love and Other Drugs
Huge Let-downs:

MacGruber
Jonah Hex
Legion
Harry Brown