Paranormal platformer to launch on PC, Mac, PlayStation 4, PlayStation 3, Wii U and Xbox One
The power of gaming compels you to gather controllers and battle poltergeists as paranormal platformer and action party game Extreme Exorcism takes possession of PlayStation 3, PlayStation 4, Wii U, Xbox One, and PC via Steam on September 23. Developed by indie team Golden Ruby Games and published by Ripstone Publishing, Extreme Exorcism will release for $12.99.
In the game, players take on the role of Extreme Exorcist Mae Barrons – whose unconventional supernatural skills are called upon when everything and everyone else has failed to rid a haunted house of its ghostly presence. However, these aren't your average poltergeists, as each time a spirit is eliminated, another will mimic Mae's prior movements, weapon fires and dodges. With Extreme Exorcism, players are their own worst enemy and the longer they survive, the more chaotic the game becomes.
To aid in her efforts, Mae's equipped with a lethal arsenal of more than 20 ghost-busting weapons, including swords, guns, grenades, mines, rocket launchers, razor-sharp boomerangs, lightning spells and Kung-Fu moves. She'll need all the firepower she can obtain, as she'll face 50 challenges, a single player story mode, and local multiplayer with up-to four players, including both Co-op and Deathmatch modes.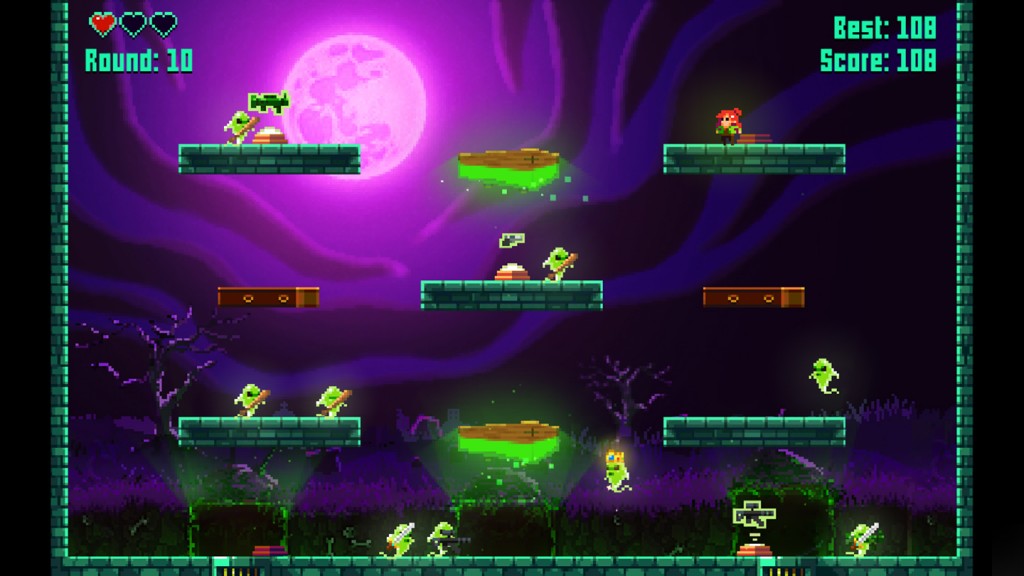 Features of the game include:
Not Your Average Ghosts – Each time a ghost is eliminated another will appear to mimic a player's every move, so exorcists must tread carefully, or prepare to reap what they sow. The longer someone survives, the more challenging the game becomes.
A Deadly Arsenal – Mae's approach is a little extreme, but a cross, holy water and a Bible just won't cut it with these ghosts. She's armed with a bevy of weapons, including swords, guns, grenades, mines,
rocket launchers, razor – sharp boomerangs, lightning spells, Kung-Fu moves and much more.
Story Mode – As Mae, players progress through 10 areas of a haunted mansion, expelling ghosts from the human world and sending them back into the afterlife once and for all. Ghost fighters can take on evil spirits alone or combat poltergeists with a friend co-operatively.
Multiplayer – Extreme Exorcism features comprehensive local multiplayer, providing evil spirit hunters with nonstop ghost annihilation for up to four players.
Challenge Mode – Ghost fighters looking for even tougher battles can compete in Challenge Mode, which feature specific rule setups that encourage extreme play.
Deathmatch – There can only be one extreme exorcist and with an arsenal of lethal weapons at their disposal, players can take on friends in Deathmatch to see who has the ultimate fighting skills.
Leaderboards – Players can show off their ghost-hunting prowess by dominating poltergeists and the online leaderboards. Compare scores with friends and exorcists from around the wider world to see who reigns supreme.