Following the death of Peter Parker in the Ultimate Comics storyline, a new Spider-Man will be revealed in Ultimate Comics Fallout #4.
Source: Marvel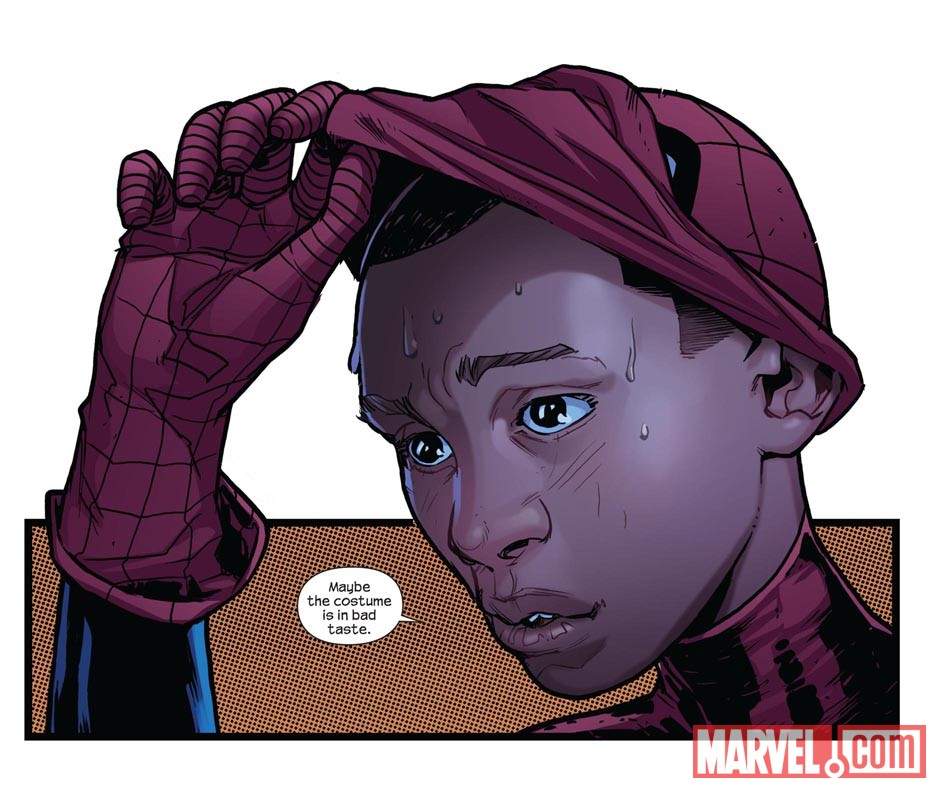 Ultimate Comics Fallout #4 hits store shelves today, and with it the reveal of the Spider-man successor to the recently deceased Peter Parker. Miles Morales, alliteration intact, is a half-Latino/half-black teenager from Brooklyn, New York.
Marvel Editor in Chief Alex Alonso had the following to say about the new Ultimate Spider-Man:
"When the opportunity arose to create a new Spider-Man, we knew it had to be a character that represents the diversity—in background and experience—of the twenty-first century. Miles is a character who not only follows in the tradition of relatable characters like Peter Parker, but also shows why he's a new, unique kind of Spider-Man—and worthy of that name."
The team of writer Brian Michael Bendis and artist Sara Pichelli will begin the origin of Miles Morales in Ultimate Comics Spider-Man #1, arriving in stores this September.
"The chance for the world to join a new Spider-Man as he discovers what that means in this modern world is one of the most challenging and crazy fun opportunities I've had as a writer," explained Bendis. "The Ultimate Comics Universe according to Miles is completely unique. I can't wait to write every issue and I can't wait for people to start reading them."
Pichelli added, "I promise, you will fall in love with Miles–I already did. 'Nuff Said."