The non-profit organisation CheckPoint has launched its Kickstarter campaign for a webseries that aims to help people with mental health issues using the power of video games.
The non-profit organisation CheckPoint has today launched its Kickstarter campaign for a webseries that aims to help people with mental health issues using the power of video games. CheckPoint needs to raise just over $40,000 to fund a high quality, 16-episode webseries about mental health and video games called CheckPoint. If funded, CheckPoint will feature evidence-based advice from mental health professionals, as well as stories of lived experience from everyday heroes in the games industry, including developers, journalists and content creators. This is the first project of its kind, and CheckPoint believes it could change lives – or even save them.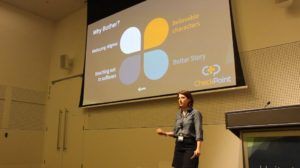 Dr Jennifer Hazel, founder and executive director of CheckPoint, said: "If we get funded, we'll produce a high quality, 16-episode series to raise awareness for mental health issues, reduce stigma, and improve the wellbeing of people all over the world. And we're going to use games and game culture to do it."
Josh Scherr, writer of the award-winning Uncharted series for Naughty Dog, said: "I first became familiar with Dr. Jennifer Hazel's work after watching her presentation from the 2017 Game Developer's Conference entitled 'Invent a Game, Reinvent Yourself.' As someone who not only plays video games, makes video games, and dealt with a nasty panic disorder, the presentation spoke to me – and it's something I wish I'd seen back in 2001, when I was going through the worst of it.
"Feelings of shame, fear, and helplessness are all too common among those suffering from mental health issues; often, it makes taking that first step towards seeking help incredibly difficult. Easy to access resources, such as this video series, are often invaluable in helping people get past that initial hurdle, and as such, can be life-changing (if not outright life-saving).
"Having since met Jennifer and spoken with her at length, it's safe to say she's incredibly passionate about her work and dedicated to making people's lives better. I hope you'll consider supporting her project, and I hope this series will encourage people struggling with mental illness to seek the help they need."
Globally one in four people experience a mental illness, with two thirds of those affected never seeking help or treatment.
The series is planned to be split into two distinct parts. The first will focus on mental health issues broadly, aiming to improve awareness and show people how to get help if they need it. The second part will investigate how video games can be used to promote positive wellbeing.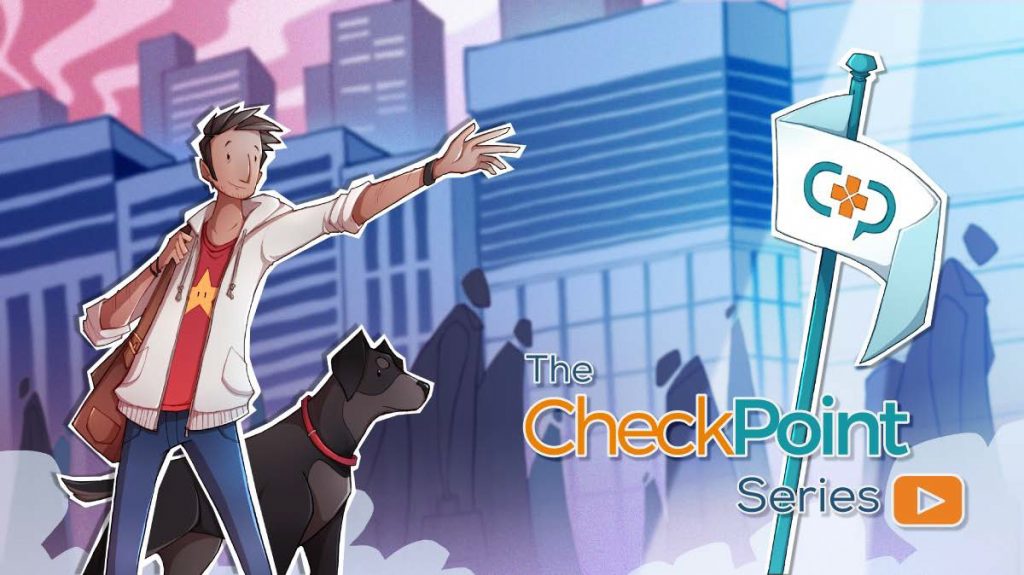 The Kickstarter campaign will run for 30 days, ending on June 3rd, and will include The Monster Marathon Fundraising Stream, hosted at Twitch.TV from 19-21 May. The stream will feature lots of different content creators and activities, with prize draws of amazing loot up for grabs for those who donate to the Kickstarter.
CheckPoint works toward making a better life for everyone affected by mental health issues, and believes that this can be done using video games and technology. CheckPoint has experience in delivering this information at conferences worldwide. In 2016, Dr Hazel gave the keynote speech at IndieCade GameU. At the Game Developers Conference 2017, her talk, 'Invent A Game, Reinvent Yourself' was top five in the Advocacy Track and 97 per cent of the reviews were positive. Dr Hazel hopes that this content can be of use to even more people by making it free to watch online, with hours of content, interviews, even more information, and high production values.
"The gaming community has embraced our work with open arms," Dr Hazel explains. "They have helped us get to where we are and we hope that what we provide makes it all worth it. Gaming brings people together, there's evidence to prove games can treat anxiety, depression, improve mood, and so much more. We truly believe that we can improve the lives of people all over the world by using the wonderful power of video games – and that this is the community which will help us do it."
Visit and contribute to the KickStarter campaign here: The CheckPoint Series
You can find out more on http://checkpoint.org.au, plus follow CheckPoint on Twitter, Facebook, Instagram and Medium.