FOX has announced its primetime schedule for the 2017 - 2018 season which includes two new comedies and four new dramas.
FOX has announced its primetime schedule for the 2017 – 2018 season which includes two new comedies and four new dramas.
Ghosted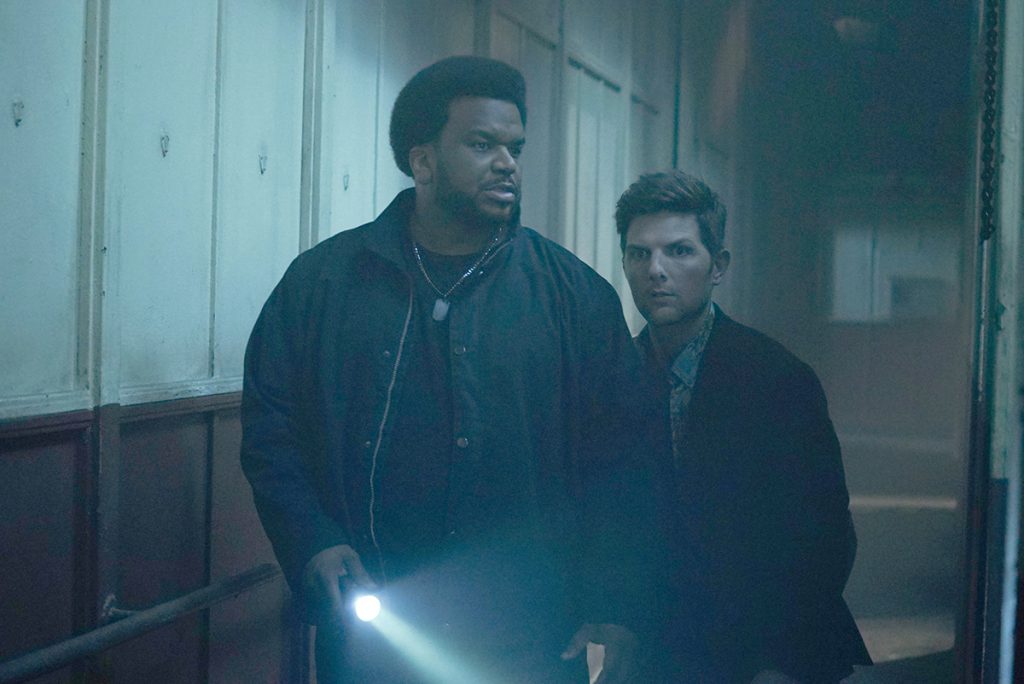 Starring Craig Robinson and Adam Scott, GHOSTED is a single-camera, action-comedy about the unlikely partnership between two down-on-their-luck polar opposites tasked with an even more unlikely mission: saving the human race from aliens. LEROY WRIGHT (Robinson) is a cynical skeptic and former missing persons detective, who, if we're speaking frankly, thinks that "aliens" are a big ole bunch of B.S. and that people who believe in them are certifiably nuts…People like MAX JENNIFER (Scott). Max is a genius "true believer" in the paranormal who's convinced his wife was abducted by aliens. At low points in their lives, both Leroy and Max are recruited by CAPTAIN AVA LAFREY (Ally Walker), a take-no-prisoners, former Air Force test pilot and head of the Bureau Underground, a secret government organization investigating paranormal cases. Lafrey, along with her staff – BARRY SHAW (Adeel Akhtar), an overly friendly forensic pathologist, and DELILAH WARD, a highly opinionated tech specialist – will support Leroy and Max in their quest for answers. Now, this heroic group of underdogs will look into "unexplained" activity in Los Angeles that often leads them to scary, thrilling and hilarious places, as they attempt to uncover the truth and keep the earth rotating on its axis for at least one more day.
The Gifted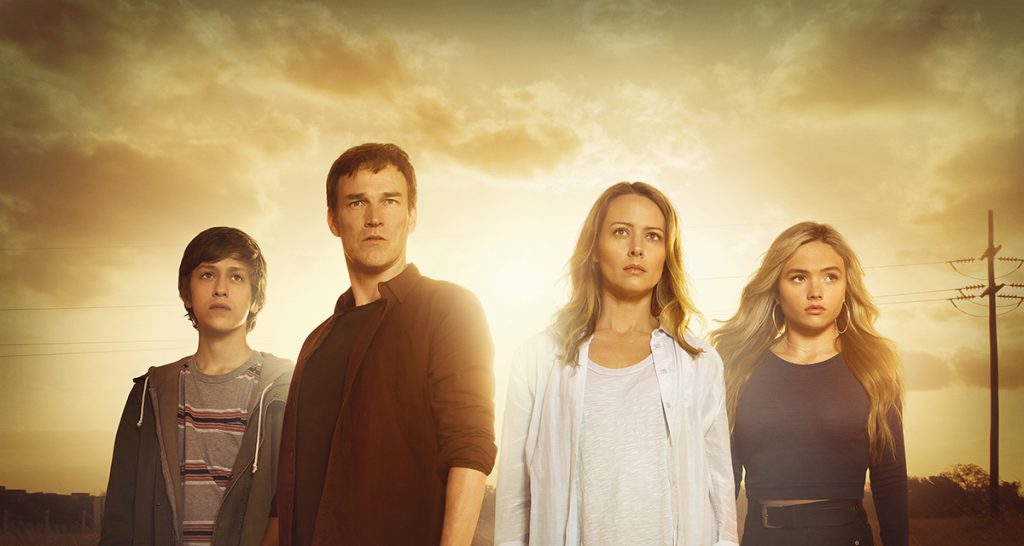 THE GIFTED tells the story of a suburban couple whose ordinary lives are rocked by the sudden discovery that their children possess mutant powers. REED (Stephen Moyer) and CAITLIN (Amy Acker) STRUCKER are typical middle-class parents dealing with the realities of raising a family. However, when their teenage kids, LAUREN (Natalie Alyn Lind) and ANDY (Percy Hynes White), are involved in an incident at their high school which reveals they are mutants, Reed and Caitlin do all in their power to protect their children. Forced to go on the run, the Struckers must leave behind their old lives to flee from a relentless government agency that tracks down mutants, the Sentinel Services, which includes Agent JACE TURNER (Coby Bell). Complicating matters further is the fact that Reed is a prosecutor in the district attorney's office tasked with going after mutants. Desperate and running low on options, the family's only choice is to contact an underground network that helps mutants in trouble. The mutants in the network – ECLIPSE / MARCOS DIAZ (Sean Teale), BLINK / CLARICE FONG (Jamie Chung), POLARIS / LORNA DANE (Emma Dumont) and THUNDERBIRD / JOHN PROUDSTAR (Blair Redford) – are dealing with their own issues. With one of their members in prison and their team possibly compromised, they face an uncertain future in a world that looks increasingly dangerous for mutants. THE GIFTED is a story of survival, a story of mutants coming to terms with who they are, a story of parents accepting the fact that their kids aren't who they thought they were and loving them just the same – even if all of their lives are at risk because of it.
https://youtu.be/qTzW9rMcbzk
The Orville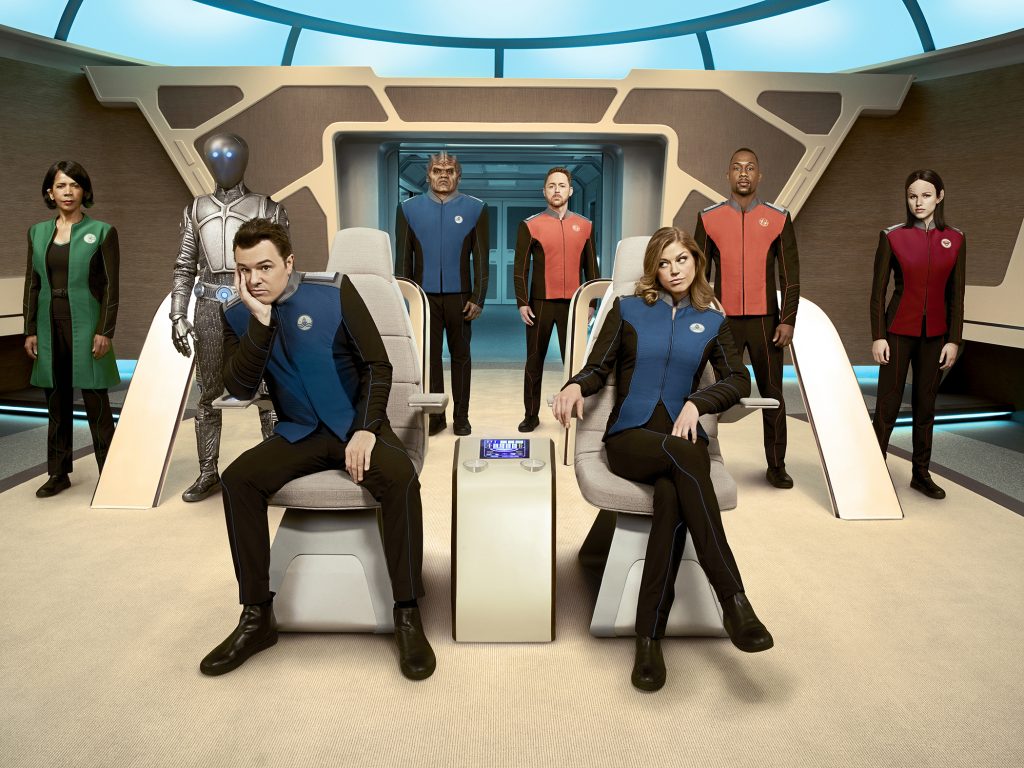 From Emmy Award-winning executive producer and creator Seth MacFarlane and directed by Jon Favreau, THE ORVILLE is a one-hour science fiction series set 400 years in the future that follows the adventures of the U.S.S. Orville, a mid-level exploratory vessel. Its crew, both human and alien, faces the wonders and dangers of outer space, while also dealing with the familiar, often humorous problems of regular people in a workplace…even though some of those people are from other planets, and the workplace is a faster-than-light spaceship. In the 25th century, Earth is part of the Planetary Union, a far-reaching, advanced and mostly peaceful civilization with a fleet of 3,000 ships. Down on his luck after a bitter divorce, Planetary Union officer ED MERCER (MacFarlane) finally gets his chance to command one of these ships: the U.S.S. Orville. Determined to prove his worth and write a new chapter in his life, Ed finds that task all the more difficult when the First Officer assigned to his ship is his ex-wife, KELLY GRAYSON (Adrianne Palicki). As the new commander, Ed assembles a qualified, but eccentric crew, including his best friend, GORDON MALLOY (Scott Grimes, "ER," "Justified"), who has problems with authority, but is the best helmsman in the fleet; DR. CLAIRE FINN (Penny Johnson Jerald), one of the Union's most accomplished physicians; BORTUS (Peter Macon), an alien from a single-sex species; ISAAC (Mark Jackson), an artificial life-form from a machine society that thinks biological life-forms are inferior; navigator JOHN LAMARR (J. Lee), whose casual humor cuts through even the most dire situations; ALARA KITAN (Halston Sage), a young, inexperienced security officer whose home planet's high gravity gives her superior physical strength; and YAPHIT, a gelatinous creature voiced by comedian Norm Macdonald. Somehow, Ed and Kelly must put the past behind them and, with the help of the crew, navigate fascinating and sometimes dangerous adventures in outer space, as well as the tumultuous and captivating day-to-day personal relationships with their colleagues.
https://youtu.be/Yy9sKeCE8V0
The following new shows will debut in midseason on FOX:
LA to Vegas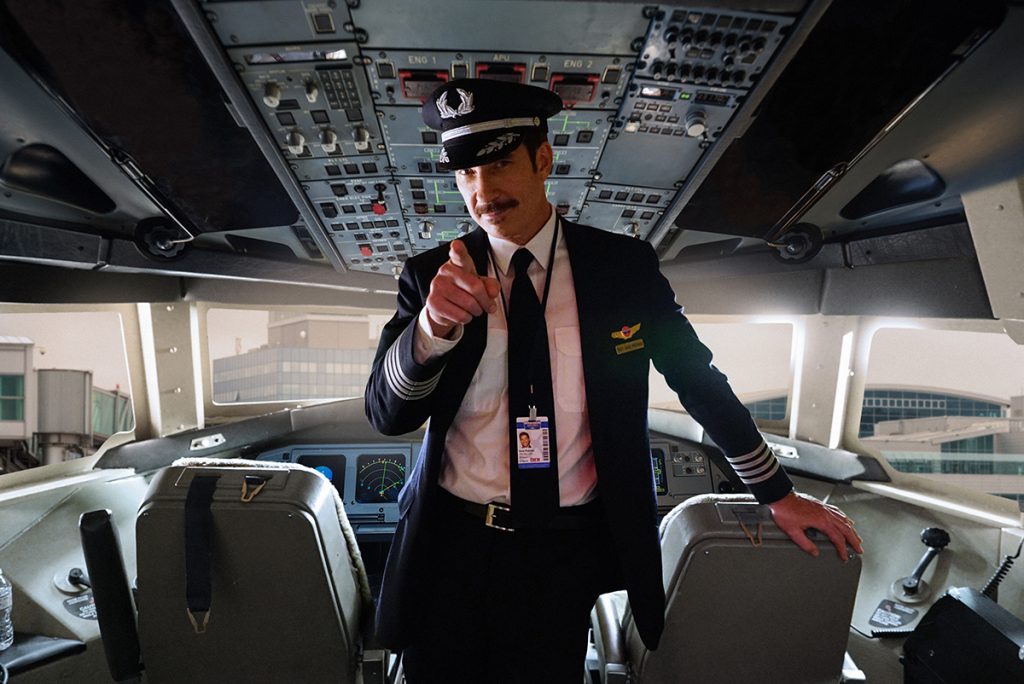 From executive producers Will Ferrell, Adam McKay, Lon Zimmet, and Steve Levitan, LA TO VEGAS is a single-camera ensemble comedy about an airline crew and the eccentric passengers who, every weekend, take the roundtrip flight from Los Angeles to Las Vegas with one goal in mind – to come back a winner. Welcome to Jackpot Airlines, a budget carrier whose junket flight from LA to Vegas and back again, is filled with dreamers looking for that big score. Holding (or, more to the point, barely holding) these voyages together is RONNIE (Kim Matula), a long-suffering flight attendant who tries to keep her cool (oftentimes, with little success) whether she's dealing with a bi-polar bride-to-be or the dead body in Row 13. Managing the revolving door of bachelor parties and 21st birthdays gets even trickier when Ronnie develops a "location-ship" with COLIN (Ed Weeks), a regular passenger and an economics professor, whose son and soon-to-be ex-wife live in Vegas. Further complicating her job every weekend is CAPTAIN DAVE (Dylan McDermott), the narcissistic pilot whose fighter-pilot dreams never quite worked out; BERNARD (Nathan Lee Graham), the always-positive career flight attendant who thinks there's no flight more magical than the LA-to-Vegas; ARTEM (Peter Stormare), the genial professional gambler who serves as the plane's resident (but unofficial) bookie; and NICHOLE (Olivia Macklin), the sweet-natured, part-time stripper who's a lot savvier than people realize. It won't be easy, but this unlikely group of miscreants and dreamers will eventually go from being strangers on a plane to a supportive, if unconventional, family…from Friday to Sunday…whether they like it or not.
9-1-1
From prolific creators Ryan Murphy and Brad Falchuk, new procedural drama 9-1-1 is a fast-paced exploration into the lives and careers of first responders – cops, paramedics, firefighters – the people who put their lives on the line to save others. Starring Academy and Emmy Award nominee and Golden Globe winner Angela Bassett, the series is based on the real-life, high-pressure experiences of emergency response providers who are thrust into heart-stopping situations that are equal parts unpredictable, intense and uplifting.
The Resident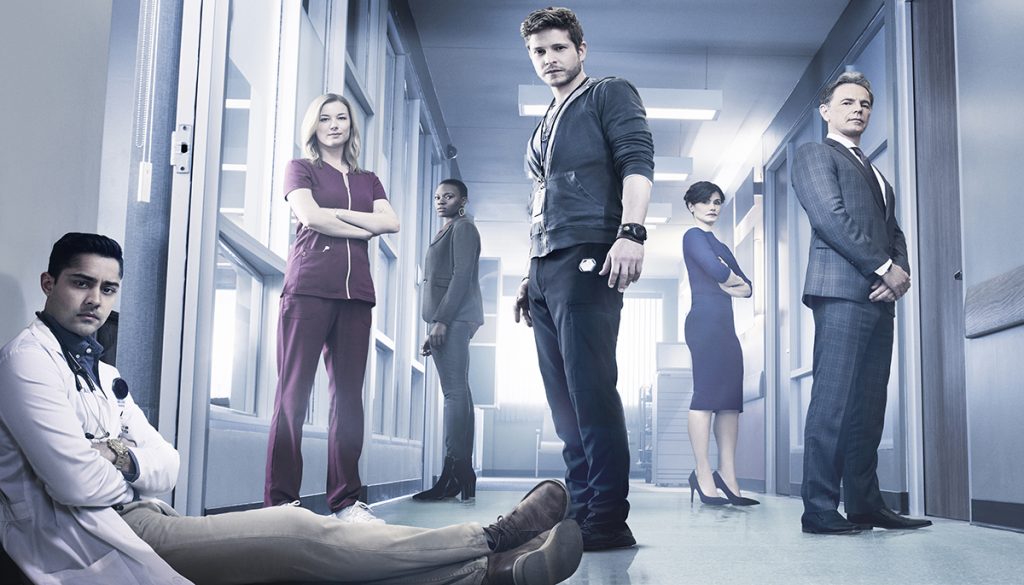 Focusing on three doctors at different stages of their careers and a dedicated young nurse, THE RESIDENT is a provocative new medical drama that rips back the curtain to reveal the truth of what really happens, both good and bad, in hospitals across the country. Meet DR. CONRAD HAWKINS (Matt Czuchry), one of the best doctors at Chastain Park Memorial Hospital. Charming, arrogant and only a third-year resident, Conrad does everything in the most unconventional way possible. Along with treating patients, Conrad believes it is his job to burst the illusions of first-year residents, like DR. DEVON PRAVESH (Manish Dayal), and turn them into real-life doctors. Devon is an innocent idealist, who wears his finely tuned moral compass and passion for science like armor. With Conrad's help, however, Devon quickly discovers the reality of his chosen profession is not what he imagined, and that ethical lines are often blurred. Nothing, not even the best medical school in the country, could have prepared him for what he's about to learn. As Devon accompanies Conrad through the hospital's halls, he meets distinguished chief of surgery DR. RANDOLPH BELL (Bruce Greenwood), the face of the hospital and its most sought-after doctor, whose diminishing skills, and the errors they cause, are covered with the help of allies under his command; DR. MINA OKAFOR (Shaunette Renée Wilson), a rising star surgeon from Nigeria who is threatening Bell's dominance, but who also is in the U.S. on a visa; and NICOLETTE NEVIN (Emily VanCamp), one of Chastain Memorial's most respected nurses and Conrad's on-again-off-again romantic partner. While Conrad opens Devon's eyes to the stark realities of hospital life, the once-optimistic young doctor soon realizes that the practice of medicine is a business, like any other. Not all patients are angels and not all doctors are gods, but one thing's for sure: expectations are meant to be shattered.