NBC has announced its primetime schedule for the 2017 - 2018 season which includes three new comedies, five new dramas, and four alternative series.
NBC has announced its primetime schedule for the 2017 – 2018 season which includes three new comedies, five new dramas, and four alternative series.
A.P. Bio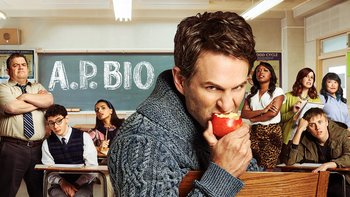 When a philosophy scholar loses out on his dream job and goes to work as a high school Advanced Placement biology teacher, he makes it clear he will not be teaching any biology. Realizing he has a room full of honor roll students at his disposal, he decides instead to use the kids to his own benefit.
The cast includes Glenn Howerton, Patton Oswalt, Lyric Lewis, Mary Sohn, Aparna Brielle, Jacob McCarthy, Nick Peine, and guest star Vanessa Bayer (pilot only).
Champions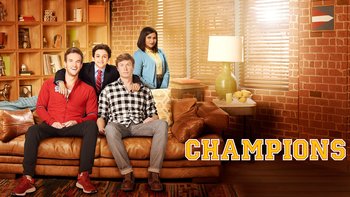 Vince, a charismatic gym owner with no ambition, lives with his younger brother Michael, a gorgeous idiot. Their simple life of women and working out is put on hold when the teenage son of Vince is dropped off on their doorstep by Priya (Mindy Kaling), one of his old high school flings.
The cast includes Anders Holm, Andy Favreau, J.J. Totah, Mouzam Makkar, Nina Wadia, and guest star Mindy Kaling.
Will & Grace
A decade after their unforgettable eight-season run, comedy's most fabulous foursome is back. Debra Messing, Eric McCormack, Sean Hayes and Megan Mullally reprise their infamous roles as Will, Grace, Jack and Karen in this exclusive 12-episode event. The legendary James Burrows, director of every original "Will & Grace" episode, returns along with a slew of razor-sharp jabs and dirty martinis. Behold once again, from the minds of Max Mutchnick and David Kohan, TV's wittiest ensemble ever.
The cast includes Debra Messing, Eric McCormack, Sean Hayes, and Megan Mullally.
https://youtu.be/TY10pANm4eM
The Brave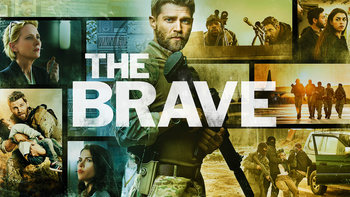 From Keshet Studios and Avi Nir (executive producer of "Homeland") comes a fresh, heart-pounding journey into the complex world of America's elite undercover military heroes. While D.I.A. Deputy Director Patricia Campbell (Anne Heche) and her team of analysts wield the world's most advanced surveillance technology from Washington, D.C., Adam Dalton and his heroic Special Ops squad of highly trained undercover specialists use their unbreakable bond and commitment to freedom to save lives of innocent people and execute missions in some of the most dangerous places in the world.
The cast includes Anne Heche, Mike Vogel, Sofia Pernas, Tate Ellington, Natacha Karam, Demetrius Grosse, Noah Mills, and Hadi Tabbal.
https://youtu.be/ZvKsk_N0Cko
Good Girls
When three suburban moms get tired of trying to make ends meet, they decide it's time to stick up for themselves by robbing the local supermarket at (toy) gunpoint. But when the manager catches a glimpse of one of them and the loot is far more than they expected, it doesn't take long for the three best friends to realize the perfect getaway will be harder than they think.
The cast includes Retta, Mae Whitman, Reno Wilson, Manny Montana, Lidya Jewett, Izzy Stannard, and Matthew Lillard.
Law & Order True Crime: The Menendez Murders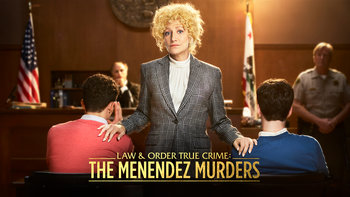 Starring the incomparable Emmy and Golden Globe Award winner Edie Falco ("The Sopranos," "Nurse Jackie"), this new eight-episode true-crime installment of the powerhouse "Law & Order" franchise delivers a gripping in-depth dramatization of the notorious murder case that changed America forever. When the Menendez brothers were tried on national TV for brutally killing their parents in Beverly Hills, their story became a national obsession. Now, the first edition of this anthology series delves into the players, the crime and the media circus, detailing the day-to-day battles of the trial and unveiling the shocking truth of what really went down when the cameras stopped rolling.
https://youtu.be/bWa1SN0MNwY
Reverie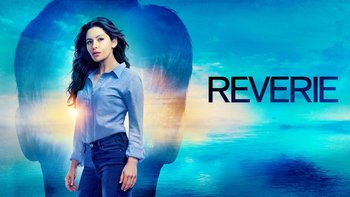 From Mickey Fisher, the creator of "Extant," this grounded new thriller follows Mara Kint (Sarah Shahi), a former hostage negotiator and expert on human behavior who became a college professor after facing an unimaginable personal tragedy. But when she's brought in to save ordinary people who have lost themselves in a highly advanced virtual-reality program in which you can literally live your dreams, she finds that in saving others, she may actually have discovered a way to save herself.
The cast includes Sarah Shahi, Dennis Haysbert, Jessica Lu, Sendhil Ramamurthy, and Kathryn Morris.
Rise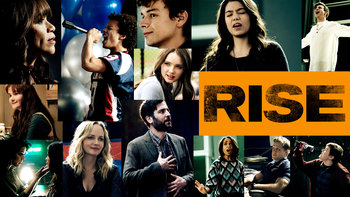 From Jason Katims, writer and executive producer of "Friday Night Lights" and "Parenthood," and "Hamilton" producer Jeffrey Seller comes a heartening new drama about finding inspiration in unexpected places. When dedicated teacher and family man Lou Mazzuchelli (Josh Radnor) sheds his own self-doubt and takes over the school's lackluster theater department, he galvanizes not only the faculty and students but the entire working-class town. Inspired by a true story.
The cast includes Josh Radnor, Rosie Perez, Marley Shelton, Auli'i Cravalho, Damon J. Gillespie, Amy Forsyth, Rarmian Newton, Ted Sutherland, Casey Johnson, Taylor Richardson, Joe Tippett, and Shirley Rumierk.
The Awesome Show
From executive producer/host Chris Hardwick ("The Wall"), executive producer Mark Burnett ("The Voice") and Silicon Valley's Singularity University comes a new series that will showcase the groundbreaking scientific and technological advances that are shaping the future, as well as celebrate the pioneers and communities at the forefront of this golden age of unprecedented discovery, innovation and opportunity. Each episode of "The Awesome Show" will be a rollercoaster ride through the world of innovation as told by the people who are shaping it and whose lives are affected by it. The series will highlight stories of revolutionary scientific and technological advances and will marvel at mankind's tremendous feats, both now and in the future.
Ellen's Game of Games
The one and only Ellen DeGeneres returns to primetime to host an exciting new game show that's one big party! Featuring super-sized versions of some of the most beloved games from "The Ellen DeGeneres Show," as well as new ones, contestants will be pulled from the studio audience to maneuver massive obstacles while answering trivia questions, all under the pressure of Ellen's mischievous and hilarious antics. With DeGeneres' witty and comedic sensibility plus fun-filled games, each episode is sure to entertain the entire family and deliver lots of laughs. One lucky contestant will get the chance to win the grand prize, but everyone will have a blast!
Genius Junior
No stranger to young geniuses, Neil Patrick Harris hosts an exciting new game show that celebrates the smartest kids in America. These talented "genius juniors" will team up to take on mind-blowing tests of logic, math, memory, spelling and more. Through escalating rounds, they will be tested in each area of the brain, culminating in an ultimate challenge to be crowned the smartest and brightest. The winning team will take home a life-changing prize – setting the stage for a big, bright future ahead.
The Handmade Project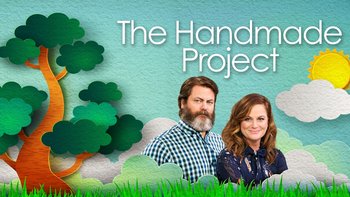 From executive producer and host Amy Poehler and co-host Nick Offerman comes a lighthearted competition celebrating the creativity and craftiness in all of us. Each week, eight amateur makers will take on a series of projects they must complete in their own unique way. As the competition escalates, the amateurs will be challenged to master progressively difficult skills, culminating in a final craft-off between the most creative and tenacious contestants. Shot in a serene outdoor setting, this friendly competition will focus on the character and camaraderie of DIY culture – and through it all, Poehler and Offerman will provide encouragement, guidance and plenty of laughs.