NBC has unveiled its 2015-2016 primetime schedule, which includes six new comedies and seven new dramas.
NBC has announced its primetime schedule for the 2015 – 2016 season which includes six new comedies (Coach, Crowded, Hot & Bothered, People Are Talking, Superstore, You Me and the End of the World), and seven new dramas (Blindspot, Chicago Med, Game of Silence, Heartbreaker, Heroes Reborn, The Player, Shades of Blue).
Coach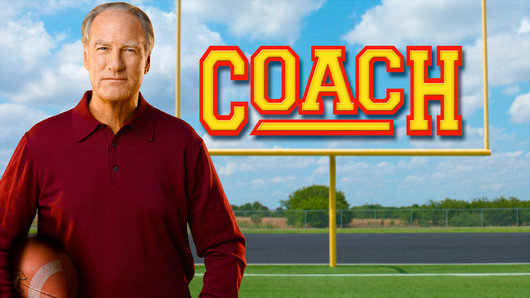 Craig T. Nelson ("Parenthood") reprises the iconic role that earned him an Emmy in this follow-up to the beloved series that ran for nine seasons. With original creator Barry Kemp at the helm, Hayden Fox's story picks up 18 years later when the retired coach gets back in the game to assist his son, who was just hired as head coach at an Ivy League university in Pennsylvania… where they know nothing about sports. Between dealing with the eggheads on campus and his hostile daughter-in-law at home, Coach will soon learn that he's not in Minnesota anymore. Talk about a Hail Mary!
Crowded
No more sex, booze, and paying the bills naked. After 20 years of parenting, empty nesters Mike (Patrick Warburton, "Seinfeld") and Martina (Carrie Preston, "True Blood") are finally reclaiming their wild side. Yet when their two grown daughters both unexpectedly move back in, and Mike's parents scratch their plans to spend their golden years in Florida, their roost is full again. From executive producer Sean Hayes, this new (and very timely) family comedy proves that life is crazy with a full house, especially the second time around.
The cast includes Patrick Warburton, Carrie Preston, Stacy Keach, Carlease Burke, Mia Serafino and Miranda Cosgrove.
Hot & Bothered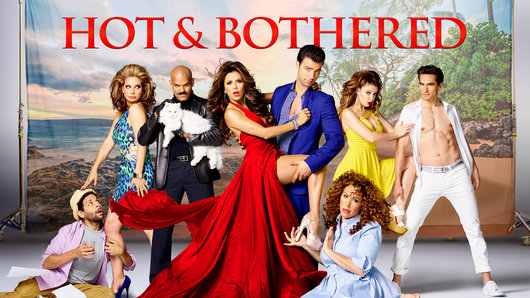 If you think the steamy sex, sensational scandals and wrenching heartbreak on Latino soap operas are a little extreme, just wait until you see what happens behind the scenes. Eva Longoria ("Desperate Housewives") stars in this new comedy about Ana Sofia, a sizzling TV superstar and her lively family of cast and crew all competing to steal the spotlight. When the cameras turn off, the drama turns up as Ana battles pesky network execs, drunken script writers, narcissistic co-stars, and an unfortunately familiar new onscreen love interest.
The cast includes Jencarlos Canela, Diana Maria Riva, Jose Moreno Brooks, Alex Meneses, Amaury Nolasco, Jadyn Maria and Izzy Diaz
People Are Talking
If you can think it, they will say it. From producer Will Packer ("Ride Along") and director Pam Fryman ("How I Met Your Mother") comes this unabashed new comedy about two diverse couples who are both neighbors and best friends. As they go through life side-by-side, they can't help but analyze and obsess about everything. From topics like sex and race, to the fact that the trusted new babysitter might just be a porn star, nothing is out of bounds for this wildly outspoken foursome.
The cast includes Mark-Paul Gosselaar, Tone Bell and Bresha Webb.
Superstore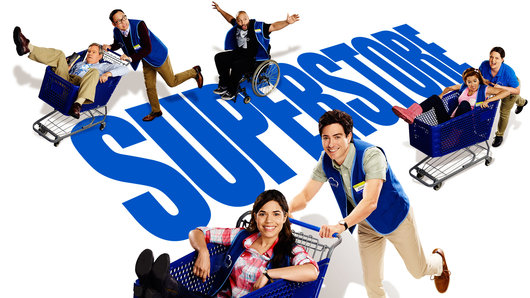 America Ferrara ("Ugly Betty") and Ben Feldman ("Mad Men," "A to Z") star in a hilarious workplace comedy (from the producer of "The Office") about a unique family of employees at a super-sized megastore. From the bright-eyed newbies and the seen-it-all veterans to the clueless summer hires and in-it-for-life managers, together they hilariously tackle the day-to-day grind of rabid bargain hunters, riot-causing sales and nap-worthy training sessions.
The cast includes Mark McKinney, Lauren Ash, Colton Dunn, Nichole Bloom and Nico Santos.
You, Me, and the End of the World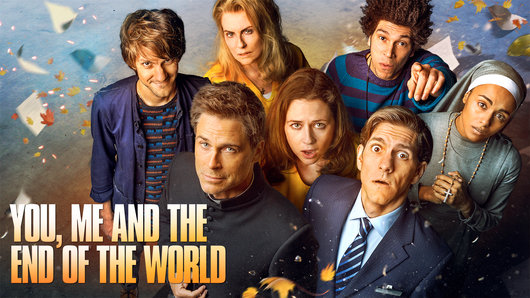 In this bold adrenaline-fueled new one-hour comedy drama, the news that a comet is on an unavoidable collision course with Earth sets in motion the most hilariously unexpected chain of events imaginable. Set against the backdrop of apocalyptic chaos and starring Rob Lowe ("Parks and Recreation"), Jenna Fischer ("The Office"), Megan Mullally ("Will & Grace") and Mathew Baynton ("Yonderland"), the story follows an eclectic group of seemingly unconnected characters around the world as their lives start to intersect in the most unexpected ways. When we say eclectic, we mean a rebellious priest, an unhinged white supremacist, a mild-mannered bank manager, a germ-phobic cyber-terrorist and an American five-star general. Some of these misfits are destined to make it to a bunker deep beneath the English suburbs of Slough and, as a result, will become the hugely unlikely (and totally unsuitable) future of mankind. Wouldn't that be a disaster!
The cast also includes Joel Fry, Paterson Joseph, Gaia Scodellaro, Pauline Quirke, Fabian McCallum and Kyle Soller.
Blindspot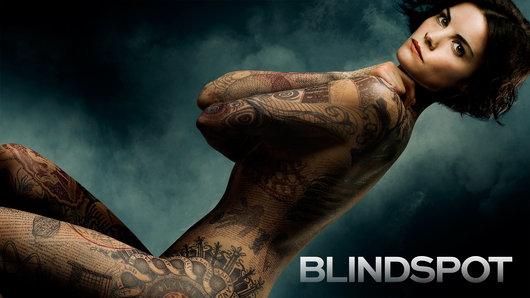 From executive producer Greg Berlanti ("Arrow," "The Flash," "The Mysteries of Laura") comes "Blindspot": A vast international plot explodes when a beautiful Jane Doe, completely covered in mysterious, intricate tattoos, is discovered naked in Times Square with no memory of who she is or how she got there. But there's one tattoo that is impossible to miss: the name of FBI agent Kurt Weller, emblazoned across her back. "Jane," Agent Weller and the rest of the FBI quickly realize that each mark on her body is a crime to solve, leading them closer to the truth about her identity and the mysteries to be revealed.
The cast includes Sullivan Stapleton, Jaimie Alexander, Audrey Esparza, Rob Brown, Marianne Jean-Baptiste, Ukweli Roach and Ashley Johnson.
Chicago Med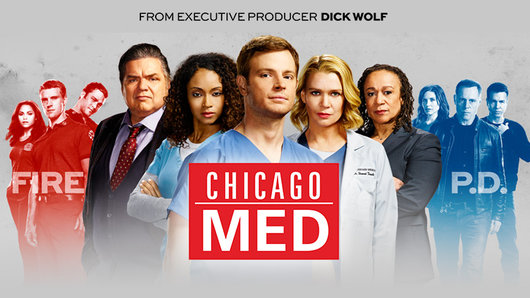 Executive producer Dick Wolf delivers the newest installment of the compelling "Chicago" franchise, an emotional thrill ride through the day-to-day chaos of the city's most explosive hospital and the courageous team of doctors who hold it together. They will tackle unique new cases inspired by topical events, forging fiery relationships in the pulse-pounding pandemonium of the emergency room, and through it all, familiar faces from the Chicago police and fire departments will intertwine as this third team of Chicago heroes hits the ground running.
The cast includes Oliver Platt, S. Epatha Merkerson, Laurie Holden, Nick Gehlfuss and Yaya Dacosta.
Game of Silence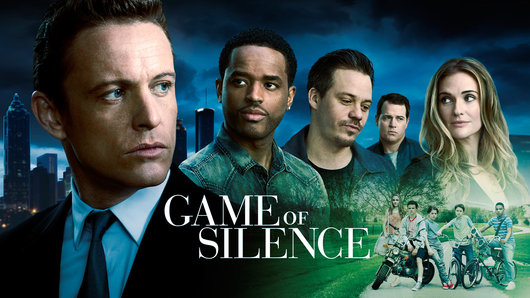 Carol Mendelsohn, executive producer and veteran of the "CSI" phenomenon, and David Hudgins ("Parenthood," "Friday Night Lights") present a gripping new drama about a successful Atlanta attorney (David Lyons, "Revolution") whose long-lost childhood friends unexpectedly reappear after 25 years. When a dark secret they thought they had buried resurfaces, the brotherhood bands together to right the wrongs of their shared past – a journey that will push the limits of their loyalty and quench their thirst for revenge.
The cast includes David Lyons, Michael Raymond-James, Larenz Tate, Bre Blair, Conor O'Farrell, Deidrie Henry, Demetrius Grosse and Claire Van Der Boom.
Heartbreaker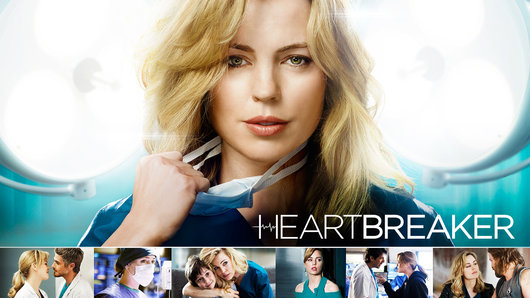 Based on the real life and achievements of Dr. Kathy Magliato, this unique character-driven medical drama follows Dr. Alex Panttiere (Melissa George, "The Slap"), an outspoken world-renowned heart-transplant surgeon and one of the few women in her field. Stubborn and fearless, Alex always operates on her own terms. She revels in a racy personal life that's a full-time job in itself, manages the daily demands of skeptical faculty and dutiful interns, and pushes the boundaries of medical science to impressive new heights.
The cast includes Melissa George, Dave Annable, Don Hany, Shelley Conn, D.L. Hughley, Jamie Kennedy, Maya Erskine, J. Louis Mills and Joshua Leonard.
Heroes Reborn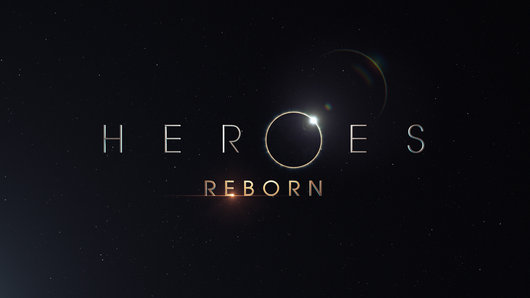 From original creator Tim Kring, the supernatural phenomenon begins again with a fresh crop of inspiring heroes who take on the ultimate struggle between those with extraordinary abilities and those with nefarious motives to hunt and harness their powers. Epic adventures await these newly empowered allies as they cross paths with some of the original characters (such as the beloved "HRG" and fan-favorite time-traveler Hiro Nakamura), unlocking the mysterious fate of the universe and their place within it.
The cast of "Heroes Reborn" includes Jack Coleman, Zachary Levi, Masi Oka, Judith Shekoni, Robbie Kay, Henry Zebrowski, Kiki Sukezane, Ryan Guzman, Danika Yarosh, Toru Uchikado, Eve Harlow and Gatlin Green.
The Player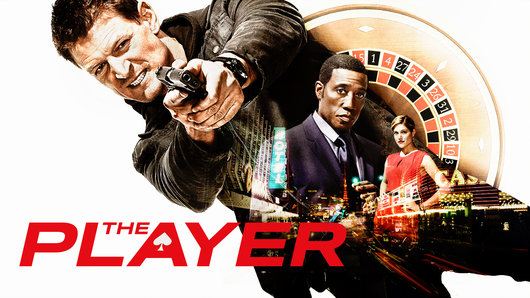 From the executive producers of "The Blacklist" and starring Wesley Snipes and Philip Winchester ("Strike Back," "Fringe") comes an action-packed Las Vegas thriller about a former military operative turned security expert who is drawn into a high-stakes game where an organization of wealthy individuals gamble on his ability to stop some of the biggest crimes imaginable from playing out. Can he take them down from the inside and get revenge for the death of his wife, or is it true what they say: The house always wins.
The cast also includes Charity Wakefield and Damon Gupton.
Shades of Blue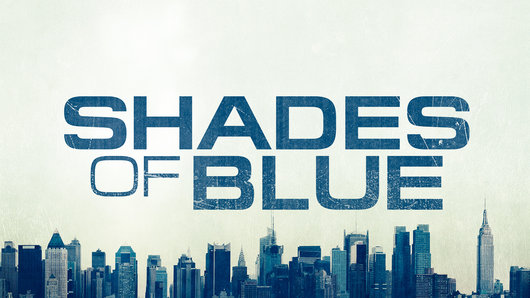 In a provocative new drama, the iconic Jennifer Lopez stars as sexy New York detective (and single mother) Harlee Santos, who fell in with a tight-knit group of dirty cops, taking bribes and protection money that she uses to provide the best life for her honest and talented daughter. When she's trapped by the FBI, however, and forced to inform on her own "brothers," she'll have to walk the fine line between love, loyalty, honor and betrayal, and try to keep it together for her daughter's future.
The cast also includes Ray Liotta, Warren Kole, Dayo Okeniyi, Drea De Matteo, Hampton Fluker, Vincent Laresca and Sarah Jeffery.