CBS has announced its primetime schedule for the 2015 – 2016 season which includes two new comedies and five new dramas.
CBS has announced its primetime schedule for the 2015 – 2016 season which includes two new comedies (Angel From Hell, Life in Pieces), and five new dramas (Code Black, Limitless, Supergirl, Criminal Minds: Beyond Borders, Rush Hour).
Angel From Hell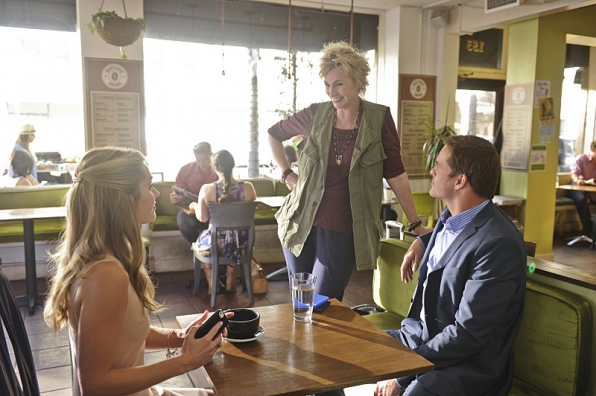 Angel From Hell stars Golden Globe and multiple Emmy Award winner Jane Lynch in a single-camera comedy about Amy (Lynch), a colorful, brassy woman who insinuates herself into Allison's (Maggie Lawson) organized and seemingly perfect life, claiming to be her "guardian angel." Allison is an intense, driven doctor who is sure that Amy is just an inebriated, outspoken nut, until every one of her warnings proves true. Cautioned by Amy not tell anyone about her, Allison can't discuss this over-the-top oddball with her father and business partner, Marv (Kevin Pollak), a sunburned dermatologist who shares an office with Allison, or her younger brother, Brad (Kyle Bornheimer), a pharmaceutical sales rep who lives over her garage. As Allison tries to push Amy away, Amy makes her final pitch: her sole mission is to provide Allison with helpful guidance that nudges her in the right direction in life – and it's her final chance to prove herself as an angel. With that, Allison agrees to this unlikely relationship because maybe a weird friend is exactly what she needs… and what if Amy really is her "guardian angel"?
Life in Pieces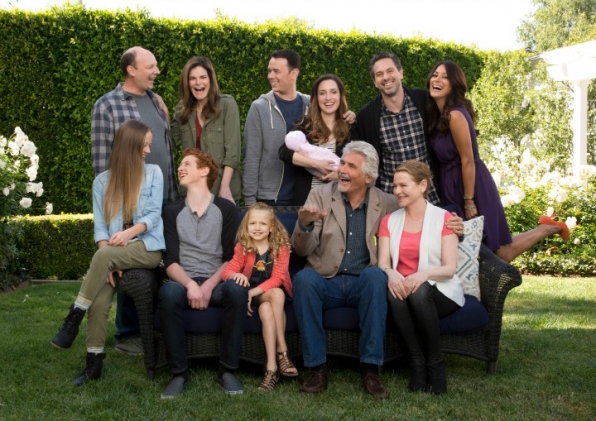 A single-camera comedy about one big happy family and their sometimes awkward, often hilarious and ultimately beautiful milestone moments as told by its various members. Of the three siblings, middle child Matt (Thomas Sadoski) may have just found his true love, his co-worker, Colleen (Angelique Cabral); his coddled youngest brother, Greg (Colin Hanks), and his wife, Jen (Zoe Lister Jones), are overwhelmed by the birth of their first child; and the eldest, Heather (Betsy Brandt), and her husband, Tim (Dan Bakkedahl), are dreading their impending empty nest so much, they're considering having another baby. Their parents are Joan (Dianne Wiest), the family's adoring matriarch who would do anything for her kids – as long as she agrees with it – and John (Golden Globe and Emmy Award winner James Brolin), the gregarious patriarch who's searching for ways to soften the blow of turning 70. As the family's lives unfold in four short stories each week, they try to savor these little pieces of time that flash by but stay with you forever, because these moments add up to what life's all about. Niall Cunningham, Holly J. Barrett and Giselle Eisenberg also star.
Code Black
Code Black, based on the award-winning documentary by Ryan McGarry, is a heart-pounding medical drama that takes place in the busiest, most notorious ER in the nation, where the staggering influx of patients can outweigh the limited resources available to the extraordinary doctors and nurses whose job is to treat them all – creating a condition known as Code Black. At the heart of the ER's controlled chaos is Residency Director Dr. Leanne Rorish (Marcia Gay Harden), renowned for successfully performing high-risk procedures in Center Stage, the trauma area reserved for the most critical cases. Her four new first-year residents are Christa Lorenson (Bonnie Somerville), Malaya Pineda (Melanie Kannokada), Mario Savetti (Benjamin Hollingsworth) and Angus Leighton (Harry M. Ford). Leanne's confidante, Jesse Sallander (Luis Guzman), is an amiable seen-it-all senior nurse who manages the residents. Also working in the ER is Dr. Neal Hudson (Raza Jaffrey), an excellent physician who sometimes disagrees with Leanne's "cowboy" approach, and Dr. Rollie Guthrie (William Allen Young), the energetic, longest-serving attending. In Center Stage, life is measured in seconds, and these heroic doctors and nurses operate with speed and skill within an overwhelmed system to treat the crowds of people who are often there for one of two reasons: to die or to receive a life-saving miracle.
Limitless
Limitless, based on the feature film, is a fast-paced drama about Brian Finch (Jake McDorman), who discovers the brain-boosting power of the mysterious drug NZT and is coerced by the FBI into using his extraordinary cognitive abilities to solve complex cases for them. Working closely with Brian in the major case squad in New York City is Special Agent Rebecca Harris (Jennifer Carpenter), a formidable investigator with a dark past, and Special Agent Boyle (Hill Harper), a former military officer and Rebecca's confidante. They report to Special Agent in Charge Nasreen "Naz" Pouran (Mary Elizabeth Mastrantonio), a canny manipulator of the reins of power. Unbeknownst to the FBI, Brian also has a clandestine relationship with Senator Edward Mora (Bradley Cooper, recurring), a presidential hopeful and regular user of NZT who has plans of his own for his new protégé. Fueled now with a steady supply of NZT that enables him to use 100% of his brain capacity, Brian is more effective than all of the FBI agents combined, making him a criminal's worst nightmare and the greatest asset the Bureau has ever possessed.
Supergirl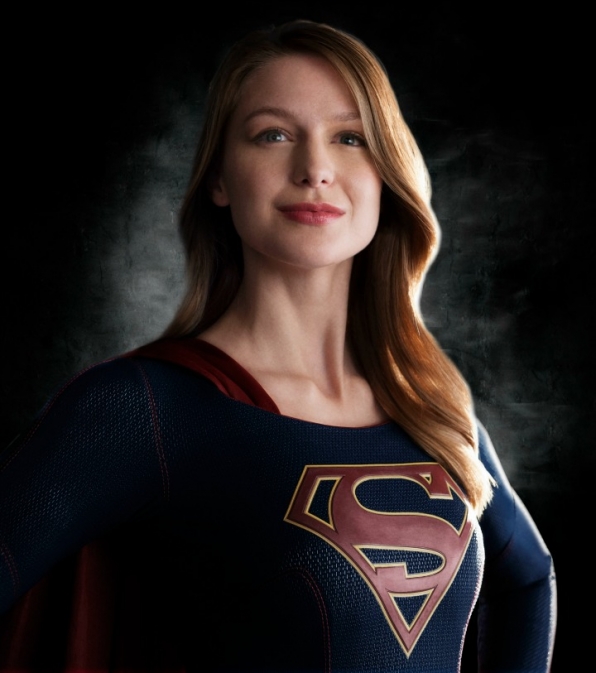 An action-adventure drama based on the DC Comics character Kara Zor-El (Melissa Benoist), Superman's (Kal-El) cousin who, after 12 years of keeping her powers a secret on Earth, decides to finally embrace her superhuman abilities and be the hero she was always meant to be. Twelve-year-old Kara escaped the doomed planet Krypton with her parents' help at the same time as the infant Kal-El. Protected and raised on Earth by her foster family, the Danvers, Kara grew up in the shadow of her foster sister, Alex (Chyler Leigh), and learned to conceal the phenomenal powers she shares with her famous cousin in order to keep her identity a secret. Years later at 24, Kara lives in National City assisting media mogul and fierce taskmaster Cat Grant (Calista Flockhart), who just hired the Daily Planet's former photographer, James Olsen (Mehcad Brooks), as her new art director. However, Kara's days of keeping her talents a secret are over when Hank Henshaw (David Harewood), head of a super-secret agency where her sister also works, enlists her to help them protect the citizens of National City from sinister threats. Though Kara will need to find a way to manage her newfound empowerment with her very human relationships, her heart soars as she takes to the skies as Supergirl to fight crime.
Criminal Minds: Beyond Borders
Stars Golden Globe and Emmy Award winner Gary Sinise in a drama about the specialized International Division of the FBI tasked with solving crimes and coming to the rescue of Americans who find themselves in danger while abroad. Heading the department is Unit Chief Jack Garrett (Sinise), a seasoned 20-year veteran of the Bureau. The team he trusts with his life includes Matthew Simmons (Daniel Henney), a former military hero with split-second profiling skills he honed on the battlefield, and Russ "Monty" Montgomery (Tyler James Williams), the unit's compassionate, brilliant tech analyst who additionally liaises stateside with the families of those in trouble while his group is far from home. These exceptional agents are dedicated to safely returning U.S. residents home by profiling and identifying criminals who are beyond our borders. The pilot was a planted spin-off of an episode of CRIMINAL MINDS broadcast on April 8, 2015.
Rush Hour
Rush Hour, a reimagining of the hit feature film franchise, is a buddy-cop drama about a maverick LAPD detective and a by-the-book detective from Hong Kong who knock heads when they are forced to partner together. Detective Lee (Jon Foo) is a reserved, honorable master martial artist with lightning-fast moves who comes to L.A. to avenge his sister's alleged death and learn more about her connection to a Chinese organized crime ring. Detective Carter (Justin Hires), on the other hand, is a wisecracking cop who plays by his own rules and has never wanted a partner. As exasperated as Carter's boss, Captain Cole (Golden Globe and Emmy Award nominee Wendie Malick), gets with him, she knows he's a brilliant detective who gets results. Attempting to help the two get along is Sergeant Didi Diaz (Aimee Garcia), Carter's friend and former partner who doesn't hesitate to call him out on his antics. But even as cultures clash and tempers flare, Carter and Lee can't deny they make a formidable team, and grudgingly admit that sometimes an unlikely pairing makes for a great partnership.