The final Super Megafest at the Framingham Sheraton location starts on November 22nd.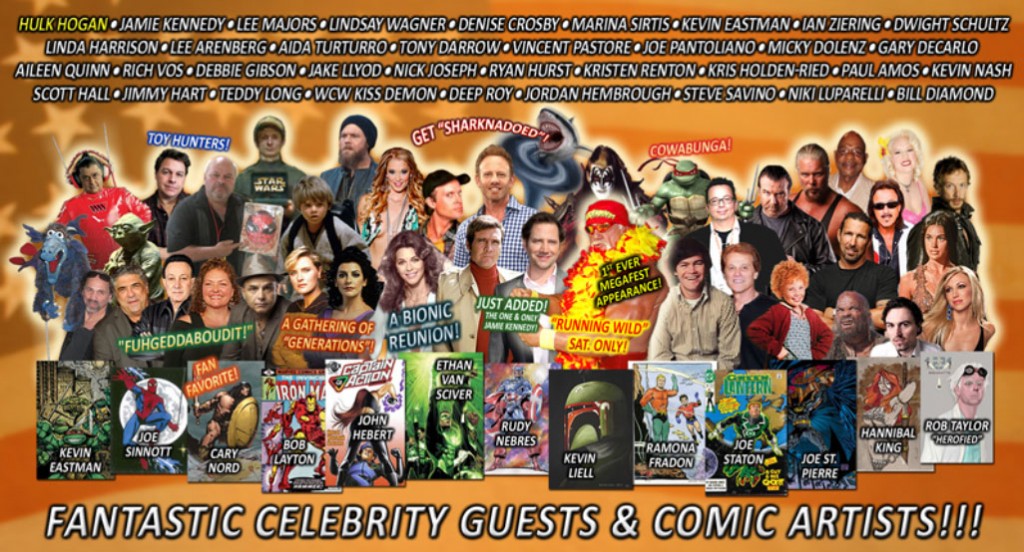 Movies, super heroes, music, wrestling and intergalactic fun come together in Framingham at the Super Megafest, New England's premiere Celebrity Pop Culture Fan Fest. This year's event will feature Hollywood icons & celebrities, rock and roll, science fiction and wrestling legends.
The Super Megafest takes place Saturday, Nov. 22nd from 10:30am to 6pm & Sunday, Nov 23rd from 10:30am to 5pm at the Sheraton Framingham Hotel located at 1657 Worcester Rd., Framingham, MA 01701.
Celebrity guests include Hulk Hogan, Ryan Hurst, Ian Ziering, Lee Majors, Joe Pantoliano, Lindsay Wagner, Micky Dolenz, Kevin Nash, Lee Arenberg, Dwight Schultz, Jake Lloyd, Marina Sirtis, Jamie Kennedy, Scott Hall, Jimmy Hart, Debbie Gibson, Linda Harrison, Deep Roy, Kris Holden-Ried, Paul Amos, Kristen Renton, Teddy Long, Denise Crosby, Vincent Pastore, Tony Darrow, Aida Turturro, Aileen Quinn, Nick Joseph, Marissa Jade, and Gary DeCarlo.

For more info visit www.supermegafest.com