Emmy and Golden Globe nominated actor Mos has joined the cast of Dexter for Season 6.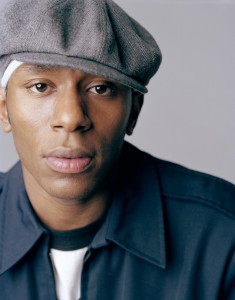 Emmy and Golden Globe nominated actor Mos (formerly known as Mos Def) has joined the cast of the Emmy nominated Showtime drama series Dexter for Season 6. Mos will appear in a multi-episode story arc in which he will play Brother Sam, a hardened ex-con who claims to have found religion, yet seems to continually find himself surrounded by violence. Production on Dexter begins in June in Los Angeles and will premiere on Showtime this fall.
Mos began his career in the music industry and is regarded as one of hip hop's most introspective and insightful artists. As with his music, Mos has demonstrated insight and passion with his acting career, appearing in Spike Lee's Bamboozled, MTV's Carmen: A Hip Hopera, Monster's Ball, Showtime and the romantic comedy Brown Sugar, for which he received an NAACP Image Award nomination. In addition, Mos has served as the host, music supervisor and co-executive producer for the HBO series Def Poetry and served as a writer, producer and actor on the MTV sketch comedy series Lyricist Lounge. More recently, he appeared in the critically acclaimed Something the Lord Made, for which he has received a 2004 Emmy Nomination for Outstanding Lead Actor In A Miniseries Or A Movie. Mos was also nominated for a Golden Globe (Best Performance by an Actor in a Mini-Series or Motion Picture). Other feature film credits include 16 Blocks, The Italian Job, The Woodsman, and The Hitchhiker's Guide To The Galaxy. His Broadway debut was in the Tony nominated, Pulitzer Prize winning, Topdog/Underdog and he won an Obie Award for the off-Broadway play, Fucking A. He most recently just completed a run of A Free Man of Color at Lincoln Center opposite Jeffrey Wright, and directed by George Wolfe.