Here's just a few of the things Wizard World New England's got going on this year...
Wizard World New England is coming up very soon (October 15th-17th) and I'm excited to attend. I went years ago but was disappointed when Wizard World didn't return to Beantown the following year. It looks like they'll be back in full force this time around, and I'll be in attendance at the Hynes Convention Center to bring back some info, pictures, and hopefully interviews for all of you.
Here's just a few of the things Wizard World New England's got going on this year: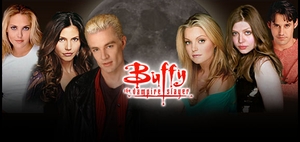 Seven actors who have portrayed beloved characters in Buffy: The Vampire Slayer and Angel will appear at the event. James Marsters, Charisma Carpenter, Nicholas Brendon, Amber Benson, Clare Kramer, Mercedes McNab and Mark Metcalf are all scheduled to appear at the "BuffyFest" festival. The seven guests will greet fans, sign autographs, take photographs and participate in panels and discussions that highlight their roles in the popular Joss Whedon television series.
Other popular Wizard World New England Comic Con celebrity guests include
Adam West (Batman, Family Guy)
Burt Ward (Batman)
Ernie Hudson (Ghostbusters, The Crow)
Luciana Carro (Battlestar Galactica, Caprica)
Doug Jones (Fantastic Four, Hellboy)
Gary Sohmers (appraiser, Antique Roadshow)
Fans can also meet their favorite comic creators and artists, including Ethan Van Sciver ("Green Lantern," "Superman/Batman"), Greg Horn ("Blackest Night," "Elektra," "Ms. Marvel"), Michael Golden ("Wolverine: First Class," "New Exiles"), Mark Texeira ("Moon Knight," "Ghost Rider"), Arthur Suydam ("Marvel Zombies," "Batman"), Alé Garza ("Fathom," "Cable," "Batgirl"), Renee Witterstaetter (Editor – "She Hulk," Colorist – "Avengers") and many other national and local creators.
Special events at New England Comic Con include the "Magic: The Gathering" card game tournament, professional photo opportunities with celebrities and others to be announced.