Like the man, Bill Pullman's film catalog can be described as bland, adequate, and unremarkable.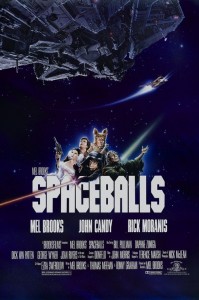 Somewhere between catching Spaceballs on TV the other day and writing about Independence Day for the President's Day Holiday Helper article, I got to thinking about Bill Pullman. He's been making movies for a quarter of a century, he's pretty well-known, so I figured his filmography would be fertile ground.
Then I checked his IMDb page and was surprised to see just how dull his career has been. He had a certain ubiquity in the '90s as a blandly handsome leading man who could do action, comedy, and adequate but unremarkable in straight drama, but there are more plateaus than peaks there. Like the man, his film catalog can be described as bland, adequate, and unremarkable.
Back in 1987, when Pullman landed the role of Lone Star in Spaceballs, his resume consisted of the film Ruthless People and an episode of Cagney and Lacey. Now, landing the lead role in a Mel Brooks spoof isn't on par to being tabbed to headline a summer tent pole movie, but you have to give the guy credit for landing a lead role in a modest hit so early in his career. He followed that up with a nice character turn in The Accidental Tourist and a bunch of other movies that I haven't heard of (such as Cold Feet, Going Under, and Brain Dead) in which he at least got to play characters with interesting names (Buck, Biff, and Rex, respectively).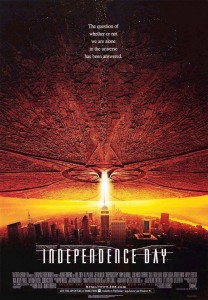 Independence Day is obviously the big hit on Pullman's résumé, and in the decade  between that and Spaceballs, I expected to see an upward trend in Pullman's career – bigger parts, bigger hits – culminating in ID4. Turns out I was looking for a trend that wasn't there – from the late 80s to the mid 90s, Pullman made a bunch of movies I either hadn't heard of, never saw, or had forgotten about.
Well, almost. He does deserve credit for doing fine work in a couple of big hits – Sleepless in Seattle and A League of Their Own – but that gets lost in a forest of unmemorable flicks like Sibling Rivalry, Singles, Sommersby, The Last Seduction, and Wyatt Earp.
Immediately prior to Independence Day, Pullman was the male lead in a couple of romantic comedies that found him playing second fiddle to better-known leading ladies. While You Were Sleeping found him opposite Sandra Bullock, who used the movie to establish the non-threatening-woman-in-inoffensive-romantic-comedy persona that she's been living off of for the last fifteen years.
His other romantic comedy around that time, Mr. Wrong, was overshadowed when that movie's leading lady – Ellen DeGeneres – came out while the movie was in theaters. It didn't help the box office any, and it certainly didn't help Pullman as a leading man.
He also appeared in Casper, the live action adaptation of Casper the Friendly Ghost, which I've never seen but a friend of mine believes is an essential part of Pullman's career. To me, being cast in a live action adaptation of a cartoon is not something stars on the rise do, which explains Jason Lee as Dave Seville.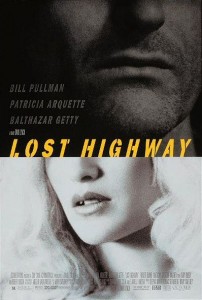 After Independence Day – Pullman went out and starred in two cult favorites – David Lynch's Lost Highway and Jake Kasdan's The Zero Effect. Both movies stretched Pullman as an actor in new ways, as he played troubled characters navigating shadowy worlds, and in hindsight it seems like he was on the cusp of Indie stardom, playing quirky and dark characters in low-budget fare. Instead, he started showing up in clunkers like Lake Placid (Jaws with a gator) and Brokedown Palace (Midnight Express with girls) and even when he did score an Indie role, he never matched the 1-2 punch of Lost Highway and The Zero Effect.
Looking at the last decade of Pullman's work, Igby Goes Down – a likable Indie flick which I believe Pullman was in because IMDb says so – is the only movie of his I've seen. He seems to have spent most of the decade playing cops, and bottomed out with Scary Movie 4.
In the last few years, he's made it into Indies like Nobel Son, Bottle Shock, and Phoebe in Wonderland, so maybe there is a niche for him after all. His next flick is The Killer Inside Me, which has him playing second fiddle to Casey Affleck (which really isn't as bad as it sounds).
It's too late now for Pullman to become a big star, and what's frustrating about his career is that there's no clear reason why that never happened for him. Our first entry, John Travolta, aggressively flushed away his stardom. Pullman never really had it, and over time his chances at stardom just slowly ebbed away.
Have a suggestion for another IMDb Page of the Week? Let me know in the comments section.