Dan DiDio and Jim Lee appointed as co-publishers; Geoff Johns named the company's Chief Creative Officer.
After months of speculation, DC Entertainment president Diane Nelson announced who would succeed outgoing publisher Paul Levitz as head of the comics giant.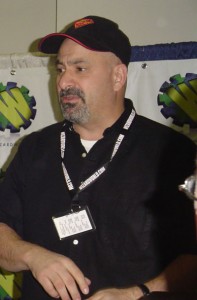 DC's executive editor Dan DiDio and Wildstorm editorial director Jim Lee have been appointed co-publishers of the company, Nelson said. Meanwhile, current "Green Lantern" writer Geoff Johns was named the company's Chief Creative Officer.
"DC Entertainment's new executive team is a creative 'dream team,' with accomplishments and talent unrivaled in the business," Nelson said in a statement Thursday. "This announcement continues and underscores DC's legacy as the ultimate destination for creators."
The creators tapped for these top positions encompass a wide range of media and experience. DiDio, a former TV story editor, has served as DC's executive editor since 2002, overseeing numerous comic book events including the controversial "Identity Crisis," as well as the recent series "Final Crisis," which included the apparent "death" of Batman Bruce Wayne.
Meanwhile, Lee has served as both the editorial director of DC sister imprint Wildstorm as well as an exceedingly popular artist in his own right for the better part of 20 years. A founding member of the artist-built publisher Image Comics, Lee has drawn comic book icons such as Batman, Superman and the X-Men. Aided by the speculation boom of the 1990s, Lee holds the record of comics sold in North America, with his "X-Men #1" selling about 8 million copies in 1991.
"With our respective experiences and history with DC and our relationships with the world's best writers and artists, our mission is to reinvent DC Comics to prepare it for the challenges and opportunities in this quickly changing world," DiDio and Lee said in a joint statement.
As DC and Warner Bros.' film division have become closer in their hopes of replicating the billion dollar success of 2008's "The Dark Knight," presumably having DiDio in New York and Lee on the West Coast acts as a strategic move. "With the Co-Publisher structure, it's going to allow us to be in many places at once, both literally and metaphorically," they said.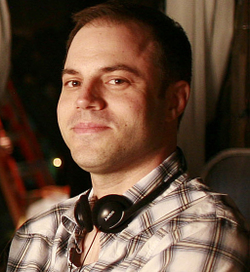 Finally, Johns is one of DC's most prolific writers, having retooled classic characters including Green Lantern, Superman and the Flash. Having worked on company blockbusters such as "Infinite Crisis," "52," and the current "Blackest Night," Johns has been one of comics' most bankable commodities, selling upwards of 250,000 comics a month. He has also written for TV's young Superman series "Smallville" and was named last year as a co-writer and producer on a "Flash" feature film, amongst others.
Discussing his responsibilities of his new position as DC's first-ever CCO, Johns said in a statement that "Diane's asked me to take our comic book world, embrace it (as I do) and use it to lead the creative charge on bringing it all to film, toys, television, video games, animation and beyond."
Comics have been no stranger to corporate shakeups for the past year — DC's biggest rival, Marvel Comics, was recently purchased by the Walt Disney Company for more than $4 billion. Around the same time, Warner Bros. took a more active interest on its superheroic sister company, with Nelson taking the reigns as DC Entertainment President only a week after Marvel's August announcement.
The official press release:
DC ENTERTAINMENT NAMES EXECUTIVE TEAM

Jim Lee and Dan DiDio Named Co-Publishers DC Comics

Geoff Johns to Serve as Chief Creative Officer

John Rood Named EVP, Sales, Marketing and Business Development
Patrick Caldon Named EVP, Finance and Administration"

(February 18, 2010 – New York, NY and Burbank, CA)  DC Entertainment, founded in September 2009 to unleash the power of the DC Comics library of characters across all media platforms, has named its executive management team, including new co-publishers of DC Comics and a Chief Creative Officer, as well as heads of Sales/Marketing/Business Development and Finance/Administration.  Diane Nelson, President, DC Entertainment, made the announcement today.

The new senior executive team includes Jim Lee and Dan DiDio, who have been named Co-Publishers of DC Comics, and Geoff Johns, who will serve as Chief Creative Officer of DC Entertainment.  Additionally, John Rood has been named Executive Vice President, Sales, Marketing and Business Development, and Patrick Caldon will serve as Executive Vice President, Finance and Administration.  Each of these executives will report directly to Nelson.

"DC Entertainment's new executive team is a creative 'dream team,' with accomplishments and talent unrivaled in the business," said Nelson.  "This announcement continues and underscores DC's legacy as the ultimate destination for creators.  We'll benefit enormously from the deep experience this team represents, while re-energizing the direction and focus of the company.  I'm excited and honored to have each of them with me at the helm of DC Entertainment."

"With this new leadership team, Diane will be able to fully and respectfully integrate DC's brand and characters, not only as key content drivers in the film division, but across all of the businesses of Warner Bros. and Time Warner," said Jeff Robinov, President, Warner Bros. Pictures Group. "I am very proud and excited about the accomplished executives who are charged with expanding this powerful library. They each have a diverse and complementary skill-set and are deeply committed to contributing to the DC Comics legacy."

Prior to his current post, Lee served as Editorial Director, where he oversaw WildStorm Studios and was also the artist for many of DC Comics' bestselling comic books and graphic novels, including "All Star Batman and Robin, The Boy Wonder," "Batman: Hush" and "Superman: For Tomorrow." He also serves as the Executive Creative Director for the upcoming DC Universe Online massively multiplayer action game from Sony Online Entertainment.

Lee is an award-winning comic book illustrator/creator/publisher who started his professional career at Marvel Comics where his work on the X-Men continues to hold the all-time sales record for single issue sales at eight million copies sold in one month.  At Marvel, he also drew the Punisher and co-created many characters, the most popular being Gambit, featured in 2009's "X-Men Origins: Wolverine" feature film.  In 1992, he started his own production company, WildStorm Productions, and co-founded Image Comics, an independent comics company which quickly grew to become the number-three North American comics publisher.  His most notable creations, "WildCats" and "Gen 13," saw life beyond comic books as a CBS Saturday morning cartoon and as a direct-to-video animated movie distributed by Disney, respectively.  In 1998, he left Image Comics and sold WildStorm to DC Comics.

DiDio most recently served as Senior Vice President and Executive Editor, DC Universe, overseeing the editorial department for the DC Universe imprint, including the ongoing adventures of Superman, Batman, Wonder Woman, and scores of heroes and villains.  He also worked to develop new titles with the industry's premier writers and artists. At DC Comics, DiDio has spearheaded such bestselling projects as "All Star Batman and Robin, The Boy Wonder," "Identity Crisis," Green Lantern, Teen Titans and The Outsiders.

Before joining DC in 2002, DiDio was with Mainframe Entertainment, where he most recently served as Senior Vice President, Creative Affairs, overseeing the development, distribution, marketing and promotion of all Mainframe's television properties. Prior to that, he served as Executive Director of Children's Programming for ABC, where he was also a publicity manager, having started his television career at CBS, working in a variety of positions.

Johns builds on his current role at DC from being one of today's most prolific, popular and award-winning contemporary comic book writers with this new executive role.  He is a New York Times bestselling author who has written highly acclaimed stories revitalizing Green Lantern, Superman, the Flash, Teen Titans, and the Justice Society of America for DC Comics.
Johns began his comics career creating and writing "Stars and S.T.R.I.P.E." for DC Comics while at the same time working with film director Richard Donner.  After acclaimed runs on Flash, Teen Titans and the bestselling "Infinite Crisis" mini-series, Johns co-wrote a run on Action Comics with his mentor, Donner. Johns has also written and produced for various other media, including the acclaimed "Legion" and "Absolute Justice" episodes of Warner Bros. Television's "Smallville" and Adult Swim's "Robot Chicken" and "Titan Maximum."   He also wrote the story of the DC Universe Online massively multiplayer action game from Sony Online Entertainment.

Rood returns to Warner Bros. after 10 years with the Disney ABC Television Group, where he most recently was Senior Vice President of Marketing, ABC Family.  While at ABC, he also consulted for ABC News during the recent transitions at "Good Morning America" and "ABC World News with Diane Sawyer."

Prior to Disney, Rood worked for six years at Warner Bros. Consumer Products, negotiating promotional deals with national advertisers using Warner Bros.' properties, including the DC Comics characters.  He has also worked in promotions for Equity Marketing on the Burger King account and in advertising for Leo Burnett on the McDonald's and Miller Brewing accounts.

Caldon most recently served as Executive Vice President, Finance and Operations of DC Comics and MAD Magazine.  Before that, he served as Senior Vice President, Finance and Operations, and his other posts at DC include Vice President, Finance and Operations, and Controller, the position in which he joined the company in 1985.  Prior to joining DC Comics, Caldon spent a decade at Warner Communications in corporate accounting and as Senior Vice President and CFO of the Cosmos soccer team (owned by Warner Communications at the time).

DC Entertainment, a division of Warner Bros. Entertainment, is charged with strategically integrating the DC Comics business, brand and characters deeply into Warner Bros. and all its content and distribution businesses.  DC Entertainment utilizes the expertise the Studio has in building and sustaining franchises to prioritize the DC properties as key titles and growth drivers across all of the Studio, including feature films, television, interactive entertainment, direct-to-consumer platforms and consumer products.  The DC Comics publishing business is the cornerstone of DC Entertainment, releasing approximately 90 comic books through its various imprints and 30 graphic novels a month as well as continuing to build on its creative leadership in the comic book industry.