Rob and Paul geek out over Batman vs. Teenage Mutant Ninja Turtles, then freak out about Chuck E. Cheese, Dave N Busters, and the Batwoman trailer. Plus, Rob sits down for an interview with Retro Replay hosts Troy Baker and Nolan North!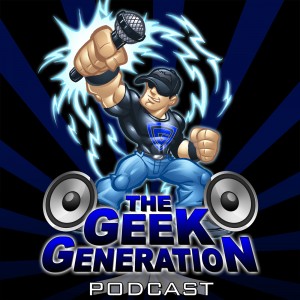 Host: Rob Logan
Co-host: Paul O
The Geek Generation – #313 – Troy Baker and Nolan North, Retro Replay

[download] [RSS] [Apple Podcasts] [Spotify] [SoundCloud] [Google Play] [Stitcher] [TuneIn]
Show notes:
Got feedback??
Geek Outs:

The Farewell trailer
Always Be My Maybe trailer
Gay of Thrones
Broken Bread
Batman vs. Teenage Mutant Ninja Turtles

Freak Outs:

Chuck E. Cheese
Dave N Buster's
Batwoman trailer

Troy Baker & Nolan North interview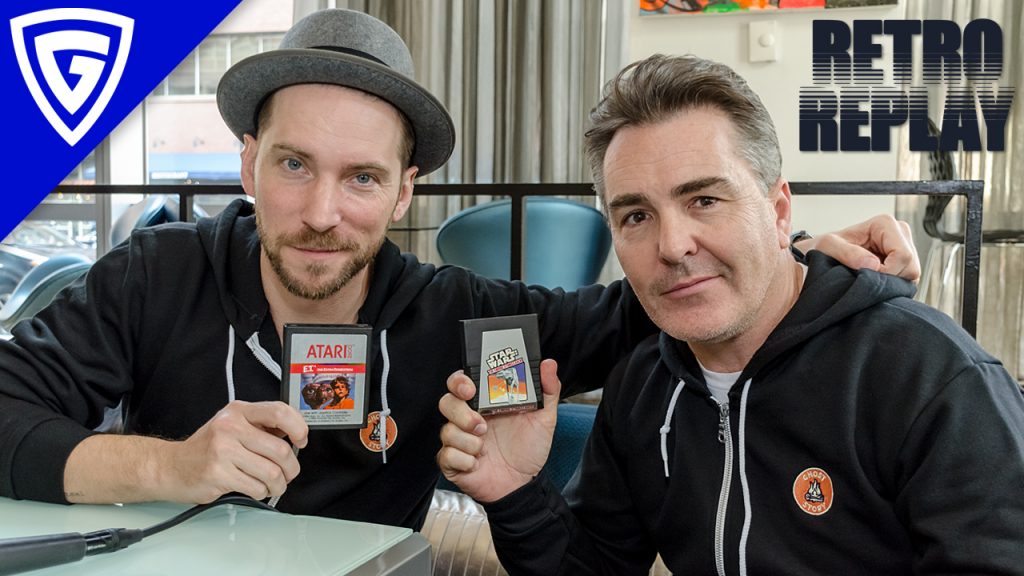 News/discussion:
Star Trek: Picard is the title of Patrick Stewart's upcoming Trek series
CBS has revealed, at their recent upfronts, the title for Patrick Stewart's upcoming series, Star Trek: Picard. Reprising his role as the venerable Captain Jean-Luc Picard, which he played for seven seasons on Star Trek: The Next Generation, the series will follow the iconic character in the next chapter of his life.
The CW's Crisis on Infinite Earths will unite 5 shows
Originally announced at the tail-end of last year's crossover event, The CW has given more details on its upcoming Crisis on Infinite Earths crossover. This time, the entire Arrowverse will take part in the story. Of course, Arrow and The Flash will be included, in addition to Supergirl, DC's Legends of Tomorrow, and the recently ordered Batwoman who debuted in last year's Elseworlds event. Three episodes will air in December with the two concluding episodes arriving in January.
Ghost Rider series coming to Hulu
Gabriel Luna is once again suiting up as Marvel's Ghost Rider, but this time for Hulu in the character's own series. Despite Luna having previously played Ghost Rider on Marvel's Agents of SHIELD, sources stress that this will be a completely new iteration of the character in no way connected to the Agents of SHIELD storyline.
The Orville renewed for Season 3 by FOX
Though they waited till what seemed like the last possible minute, Seth MacFarlane's sci-fi series The Orville will return for a third season on Fox. The renewal was not unexpected, as the third season was approved for a $15.8 million tax credit, as well as receiving strong support from the network. Created, written by, and starring MacFarlane, the show, set 400 years in the future, follows the adventures of the USS Orville, as its human and alien crew tackles the battles, politics, and workplace drama of galactic travel.
Rick and Morty set for season 4 this November
Adult Swim has announced that Rick and Morty are… well… I'll just let them tell you. Co-creators Justin Roiland and Dan Harmon will return for the fourth season, of which no other details have been released.
Masters of the Universe set for 2021 release
Originally slated for this year's Christmas season, Sony Pictures and Mattel Films have set a release date of March 5, 2021 for Masters of the Universe. Noah Centineo is set to play He-Man in the live action adaptation to be directed by Adam and Aaron Nee.
Mortal Kombat reboot set for 2021
Warner Bros. has announced that the upcoming James Wan-produced reboot of Mortal Kombat will be released on March 5, 2021.