ABC has announced its primetime schedule for the 2016 – 2017 season which includes, along with midseason additions, four new comedies and five new dramas.
ABC has announced its primetime schedule for the 2016 – 2017 season which includes, along with midseason additions, four new comedies (American Housewife, Downward Dog, Imaginary Mary, and Speechless) and five new dramas (Conviction, Designated Survivor, Notorious, Still Star-Crossed, and Time After Time).
American Housewife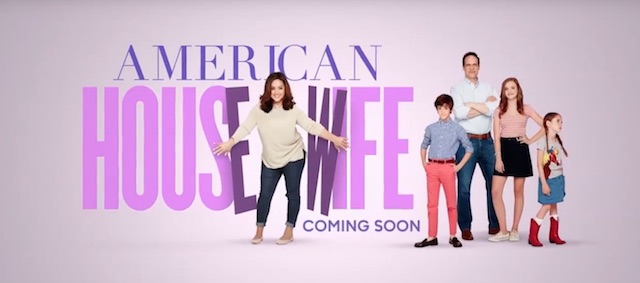 Katie Otto (Katy Mixon), a confident, unapologetic wife and mother of three, raises her flawed family in the wealthy town of Westport, Connecticut, filled with "perfect" mommies and their "perfect" offspring.
The series stars Katy Mixon as Katie Otto, Diedrich Bader as Jeff Otto, Johnny Sequoyah as Taylor, Daniel DiMaggio as Harrison, Julia Butters as Anna-Kat, Carly Hughes as Angela, and Ali Wong as Doris.
Downward Dog
Based on the web series, "Downward Dog" is about a struggling millennial, Nan (Emmy-nominated Allison Tolman), from the point of view of her lonely and philosophical dog, Martin. One session at obedience school already makes them realize that even at their worst they may be the best thing for each other.
The series stars Allison Tolman as Nan, Lucas Neff as Jason, Kirby Howell-Baptiste as Jenn, Barry Rothbart as Kevin, and Mo Collins as Kim. Samm Hodges is the voice of Martin.
https://youtu.be/M3_bDWTTLWc
Imaginary Mary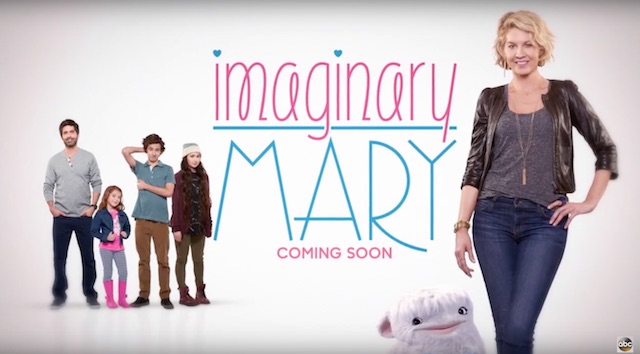 Alice (Jenna Elfman) is a fiercely independent career woman whose life is turned upside-down when she meets the love of her life – a divorced father with three kids. This triggers even more upheaval when the slightly unhinged imaginary friend she created as a child suddenly reappears to help her navigate the transition from single girl to a woman ready for a family.
The series stars Jenna Elfman as Alice, Stephen Schneider as Ben, Rachel Dratch as Mary (VO), Nicholas Coombe as Andy, Matreya Scarrwener as Dora, and Erica Tremblay as Bunny.
https://youtu.be/15vywGIjvPk
Speechless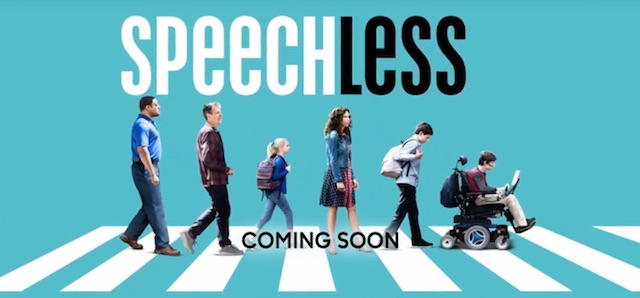 Maya DiMeo (Minnie Driver) is a mom on a mission who will do anything for her husband, Jimmy, and kids Ray, Dylan, and JJ, her eldest son with special needs. As Maya fights injustices both real and imagined, the family works to make a new home for themselves and searches for just the right person to give JJ his "voice."
"Speechless" stars Minnie Driver as Maya DiMeo, John Ross Bowie as Jimmy DiMeo, Mason Cook as Ray DiMeo, Micah Fowler as JJ DiMeo, Kyla Kenedy as Dylan DiMeo, and Cedric Yarbrough as Kenneth.
Conviction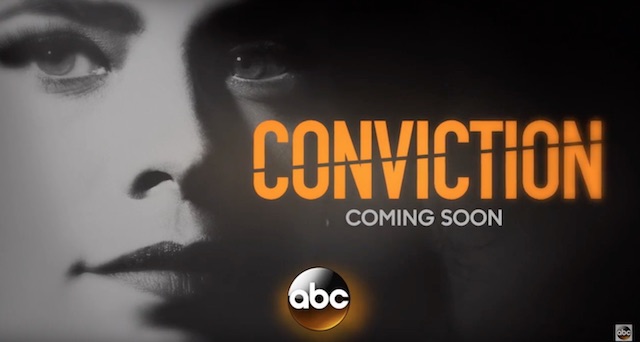 Lawyer and former First Daughter Hayes Morrison (Hayley Atwell) is about to accept a job offered from her sexy nemesis, NY District Attorney Wayne Wallis, to avoid jail time for cocaine possession and avoid hurting her mother's Senate campaign. Working with his team at the new Conviction Integrity Unit will let her use her brilliant mind to turn over cases, where there is credible suspicion of wrongful conviction, and give her a chance to turn things around with her high-powered political family.
In addition to Atwell, "Conviction" stars Eddie Cahill as Wayne Wallis, Shawn Ashmore as Sam Sullivan, Merrin Dungey as Maxine Barton, Emily Kinney as Tess Thompson, Manny Montana as Franklin "Frankie" Rios, and Daniel di Tomasso as Jackson Morrison.
Designated Survivor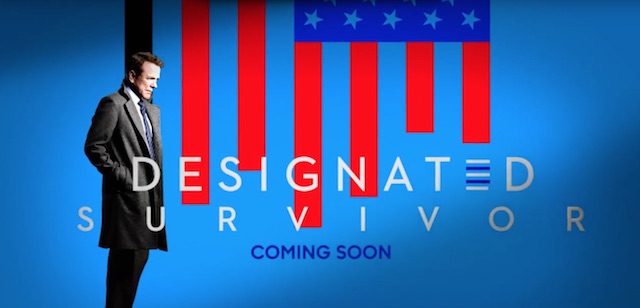 Emmy- and Golden Globe-winning actor Kiefer Sutherland returns to primetime in a conspiracy thriller as Tom Kirkman, a lower-level cabinet member who unexpectedly becomes president after a devastating attack on Washington. He will struggle to prevent the country and his own family from falling into chaos, as he is thrust into one of the most difficult presidencies in history.
"Designated Survivor" stars Kiefer Sutherland as Tom Kirkman, Natascha McElhone as Alex Kirkman, Maggie Q as Hannah Watts, Kal Penn as Seth Wheeler, Adan Canto as Aaron Shore, Italia Ricci as Emily Rhodes, LaMonica Garrett as James Ritter, and Tanner Buchanan as Leo Kirkman.
Notorious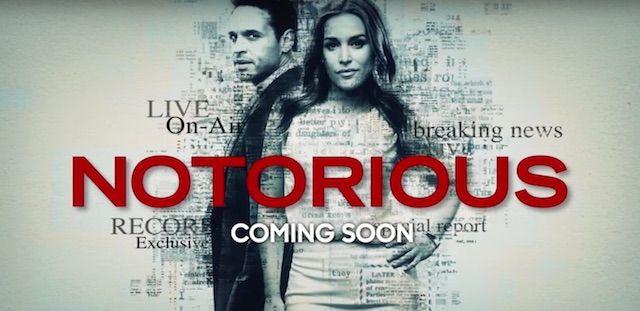 "Notorious" is inspired by the true-life stories of famed criminal defense attorney Mark Geragos and cable news producer Wendy Walker, who serve as executive producers. The series is a provocative look at the unique, sexy and dangerous interplay of criminal law and the media. Josh Berman is writer and executive producer, and Allie Hagan is writer and co-executive producer.
"Notorious" stars Piper Perabo as Julia George, Daniel Sunjata as Jake Gregorian, Sepideh Moafi as Megan Byrd, Kate Jennings Grant as Louise Herrick, Ryan Guzman as Ryan, Kevin Zegers as Oscar Keaton, J. August Richards as Bradley Gregorian, and Aimee Teegarden as Ella Benjamin.
https://youtu.be/yZBP6wb3xmI
Still Star-Crossed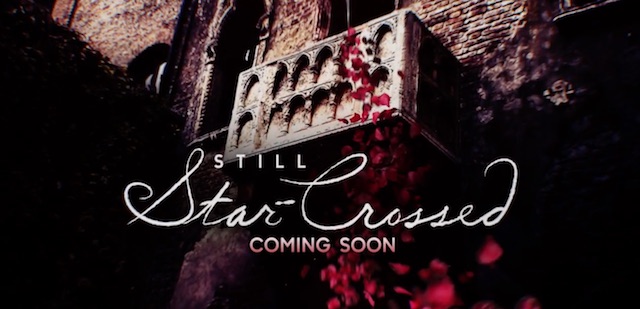 "Still Star-Crossed," a period drama from Shondaland, picks up where the famous story of Romeo and Juliet ends, charting the treachery, palace intrigue and ill-fated romances of the Montagues and Capulets in the wake of the young lovers' tragic fate. The series is based on the book by Melinda Taub.
"Still Star-Crossed" stars Wade Briggs as Benvolio Montague, Anthony Head as Lord Silvestro Capulet, Zuleikha Robinson as Lady Guiliana Capulet, Lashana Lynch as Rosaline, Ebonee Noel as Livia, Sterling Sulieman as Prince Escalus, Medalion Rahimi as Princess Isabella, Grant Bowler as Damiano Montague, Susan Wooldridge as Nurse, Torrance Coombs as Paris, and Dan Hildebrand as Friar Lawrence.
Time After Time
Based on the novel and movie "Time After Time," executive producer/writer Kevin Williamson delivers a fantastical cat and mouse adventure through time when famed science fiction writer H.G. Wells is transported to modern day Manhattan in pursuit of Jack the Ripper. Once H.G. arrives in New York City, he finds a world he never thought possible and a young woman who captivates him.
The series stars Freddie Stroma as H.G. Wells, Josh Bowman as John Stevenson/Jack the Ripper, Genesis Rodriguez as Jane, and Regina Taylor as Vanessa Anders.
https://youtu.be/VN4C4Ar5BLo