Looking back on the movies of 2014, these are the Top 10 that stand above the rest.

If you'd rather hear the discussion, check out
The Geek Generation – #220 – 2014 In Review

#10 – Godzilla – While the story may have moved slowly at times, this movie had a clear plan and executed it perfectly. Teasing the audience again and again before dishing out the battles between monsters made each action sequence mean that much more. The special effects for Godzilla himself where top notch, and the punishment he dealt out was worth the wait.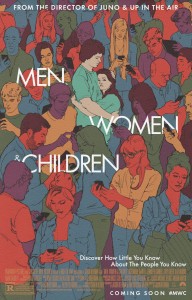 #9 – Men, Women, and Children – A much-needed commentary on the modern age, technology, and how it affects our interactions with one another. Between this, Juno, Thank You for Smoking, and Up in the Air, Jason Reitman has a fantastic track record going.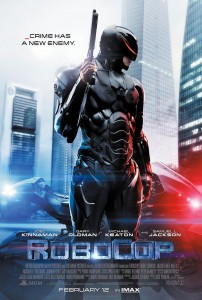 #8 – RoboCop – Wisely, this movie didn't fall into the trap of rehashing old material, choosing instead to update a familiar story and weaving in social commentary more relevant to today's landscape. Even if you were to strip all that away, it stands alone as a badass action flick. If Hollywood is going to continue their trend of reboots, RoboCop should be the template moving forward.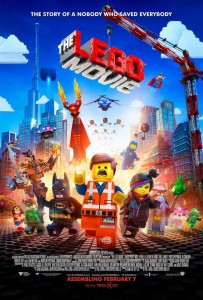 #7 – The LEGO Movie – Charming doesn't begin to describe The LEGO Movie. Created in a style that flawlessly replicates stop-motion animation, what appeared to be a wildly humorous kids' movie took an unexpected turn in its third act that delivered a much deeper, emotional message. Kids that enjoyed the movie now will now doubt be able to look back at this one in the future and watch it in a completely new way.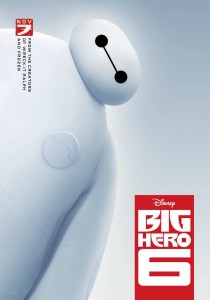 #6 – Big Hero 6 – While it follows a formula that isn't entirely new, Big Hero 6 took the current superhero trend and introduced a team of technologically-powered kids to appeal to a younger audience, and boy did it work. People say it all the time in reference to movies, but I promise you will laugh, you will cry, and you will fall in love with Baymax.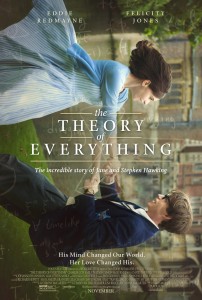 #5 – The Theory of Everything – A powerful journey that starts with young love and progresses through the struggles of dealing with a debilitating illness, this Stephen Hawking biopic is fueled by the performances of its cast. Felicity Jones is a delight and Eddie Redmayne delivers the single best performance of the year.

#4 – How to Train Your Dragon 2 – Making a good sequel to a successful first movie is a big challenge, but one that How to Train Your Dragon 2 pulls off. Taking some unexpectedly dark turns, this franchise shows that it's growing up along with its audience, which could allow this series to continue for quite some time.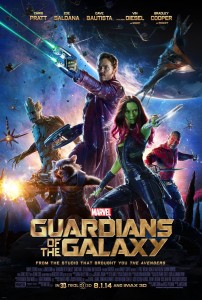 #3 – Guardians of the Galaxy – The biggest risk that Marvel Studios has taken so far, Guardians of the Galaxy pulled some lesser-known characters into the Marvel Cinematic Universe and proved that lesser-known can equal greater rewards. When people are referring to a movie as a modern day Star Wars, you know right away how great it is.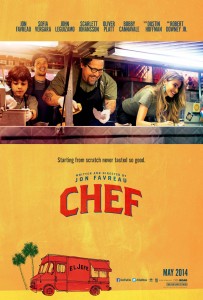 #2 – Chef – A return to form for Jon Favreau who wrote, directed, and starred in this heartwarming tale about a chef looking to regain his passion for both his family and what he loves to do. The mood, music, atmosphere, and of course food, all combine to serve up an experience that you won't want to end.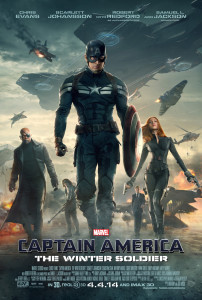 #1 – Captain America: The Winter Soldier – This is the movie that Marvel needed right now. With the rate of superhero movie releases on the rise, Captain America: The Winter Soldier takes another approach while maintaining the sensibilities of the other MCU films. This espionage thriller incorporates a string of brilliantly executed action sequences into an intriguing story that will keep you invested the entire time.
Honorable mentions that I would still recommend:
Gone Girl
Non-Stop
Mr. Peabody and Sherman
Bad Words
Million Dollar Arm
X-Men: Days of Future Past
Edge of Tomorrow
22 Jump Street
Dawn of the Planet of the Apes
This is Where I Leave You
The Equalizer
Birdman
John Wick
Comet
Better Than Expected:
3 Days to Kill
Divergent
Two Night Stand
The Maze Runner
Huge Let-downs:

Teenage Mutant Ninja Turtles
The Monuments Men