FOX has unveiled its 2014-2015 primetime schedule, and we've got the video previews here.
FOX has announced its primetime schedule for the 2014 – 2015 season which includes four new comedies (Mulaney, Weird Loners, The Last Man on Earth, and Bordertown), five new dramas (Gotham, Red Band Society, Empire, Hieroglyph, and Backstrom), two new events series (Gracepoint, Wayward Pines), and one new unscripted series (Utopia).
MULANEY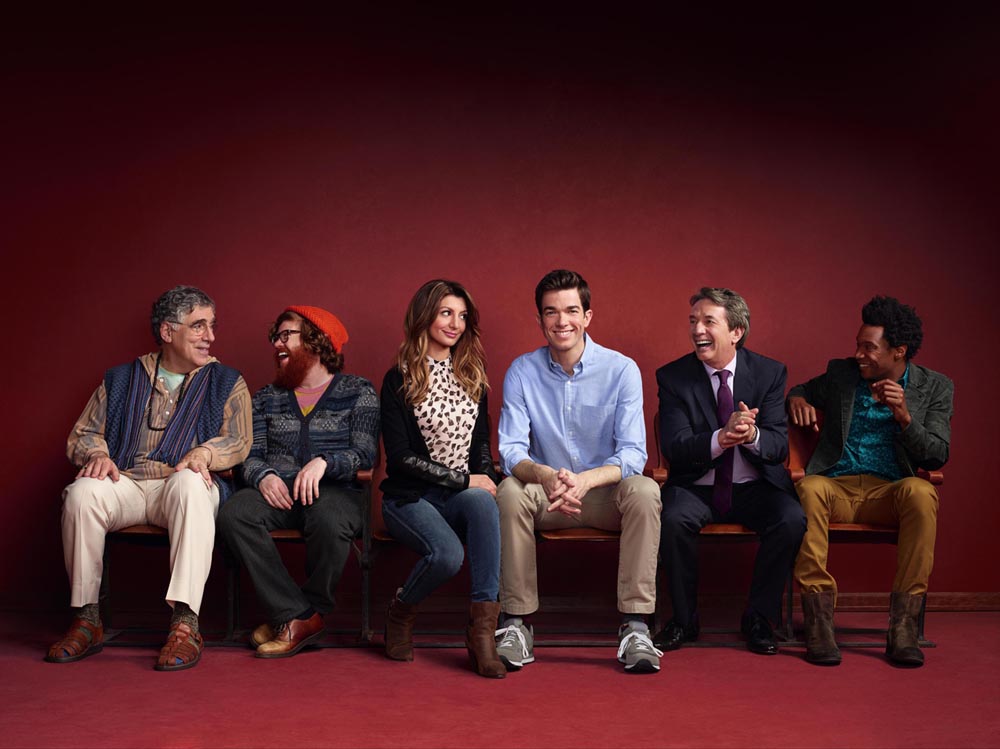 From Emmy Award-winning writer and comedian John Mulaney ("Saturday Night Live") comes MULANEY, a multi-camera ensemble comedy series about a rising stand-up comic trying to take his career to the next level and the friends and mentors who lift him up, hold him back and push him around. JOHN MULANEY is a 29-year-old comedian working the stand-up circuit and looking for his big break. But life drastically changes when self-centered comedy legend and game show host LOU CANNON (Emmy Award winner Martin Short, "SCTV," "Saturday Night Live," "Father of the Bride," "Primetime Glick") hires Mulaney as a writer. Lou may be John's entrée into the world of big-money show business, but he's also a total nightmare.
BORDERTOWN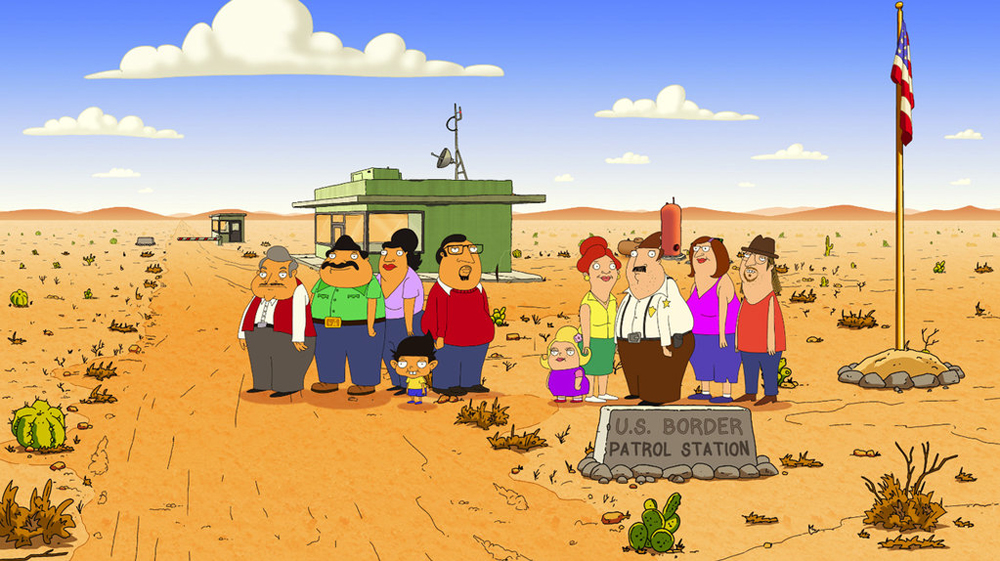 BORDERTOWN (working title) is a new animated comedy about two families living in a Southwest desert town on the U.S. – Mexico border that takes a satirical look at the cultural shifts occurring in America, where the U.S. Census forecasts that by 2017, Caucasians will be a minority. Set against this increasingly diverse backdrop, the series explores family, politics and everything in between with a cross-cultural wink.
THE LAST MAN ON EARTH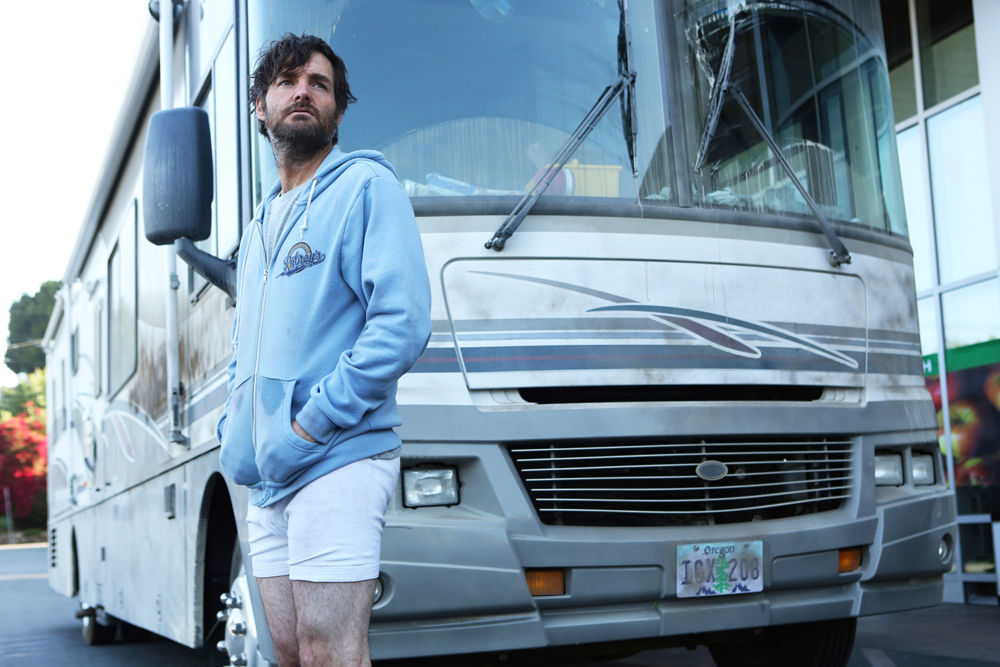 From writer/producer Will Forte ("Nebraska," "Saturday Night Live") and directors/producers Chris Miller and Phil Lord ("The Lego Movie," "21 Jump Street"), THE LAST MAN ON EARTH is a new single-camera comedy about the life and adventures of the last man on earth. The year is 2022, and after an unlikely event, only one man is left on earth: PHIL MILLER (Forte), who used to be just an average guy who loved his family and hated his job at the bank. Now, in his RV, Phil searches the country for other survivors. He has traveled to every city, every town and every outpost in the United States, Mexico and Canada, and has found no one, which leads him to the painful realization that he is almost certainly the last living being on the face of the earth.
WEIRD LONERS
WEIRD LONERS is a new single-camera comedy about four relationship-phobic, quasi-underdog 30-somethings who are unexpectedly thrust into one another's lives, forming unlikely bonds in a Queens, NY, townhouse.
GOTHAM
Before there was Batman, there was GOTHAM. Everyone knows the name Commissioner Gordon. He is one of the crime world's greatest foes, a man whose reputation is synonymous with law and order. But what is known of Gordon's story and his rise from rookie detective to Police Commissioner? What did it take to navigate the multiple layers of corruption that secretly ruled Gotham City, the spawning ground of the world's most iconic villains? And what circumstances created them – the larger-than-life personas who would become Catwoman, The Penguin, The Riddler, Two-Face and The Joker? GOTHAM is an origin story of the great DC Comics Super-Villains and vigilantes, revealing an entirely new chapter that has never been told.
RED BAND SOCIETY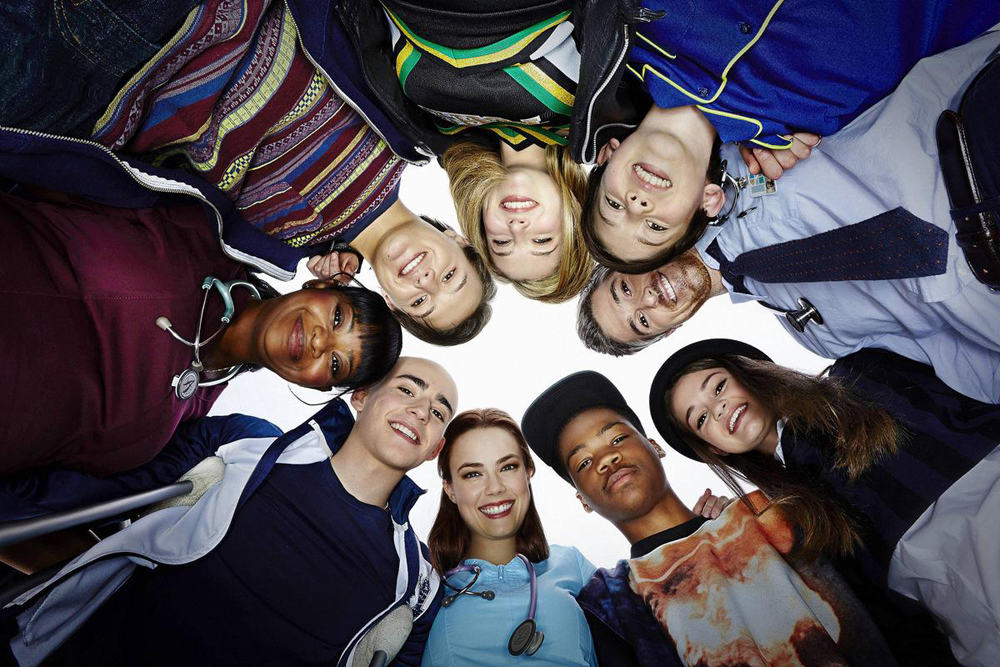 What if a hospital was your high school, boarding school and summer camp rolled into one? What if it was the place where you fell in love for the first time and made friendships that lasted a lifetime? And what if it was all weirdly hilarious and the most fun you ever had in your entire life? This is the world of RED BAND SOCIETY. From Steven Spielberg's Amblin Television, starring Academy Award-winning actress Octavia Spencer ("The Help," "Fruitvale Station") and based on the award-winning Spanish series, "Polseres Vermelles," RED BAND SOCIETY is a provocative, unconventional and, at times, comic high school drama told through the eyes of a group of teenagers who meet as patients in the pediatric ward of Ocean Park Hospital in Los Angeles. The series is part comedy, part drama, with a tone that's unique unto itself. Twelve-year-old narrator CHARLIE (Griffin Gluck, "Back in the Game," "Private Practice") is in a coma in the hospital. Charlie's friends and fellow patients include JORDI PALACIOS (Nolan Sotillo, "Prom"), a 16-year-old who illegally crosses the Mexican border into California to seek out treatment at the renowned hospital. What he soon discovers is that it's not his illness that's going to change his life, but his new friends.
BACKSTROM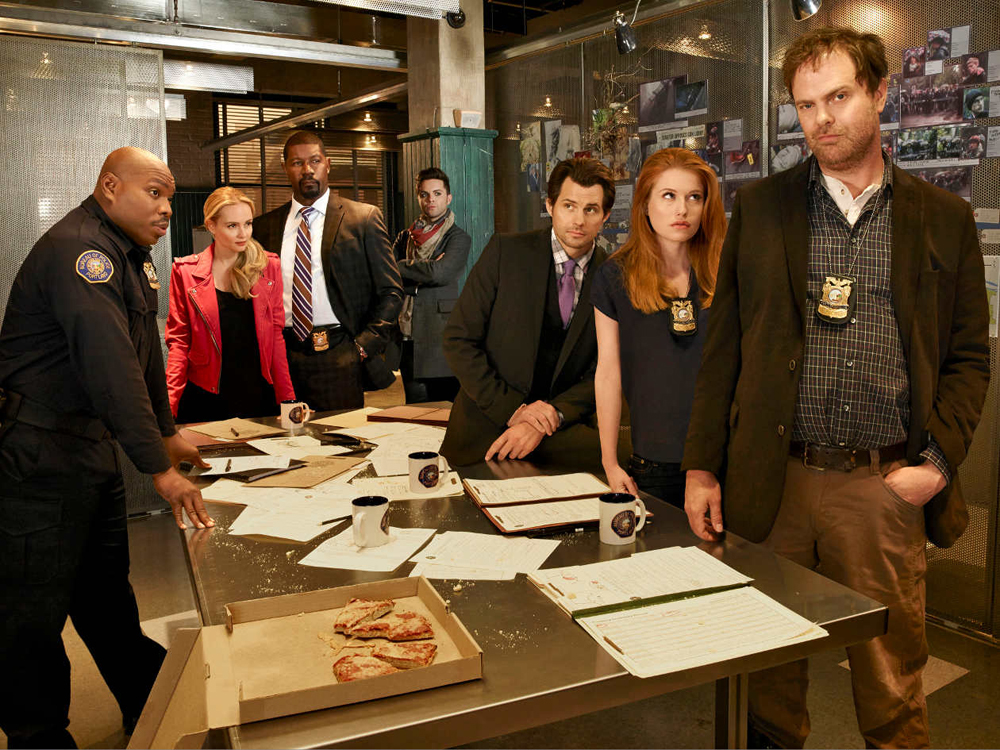 From creator/executive producer Hart Hanson (BONES), BACKSTROM is a subversive and comic crime procedural about an unhealthy, offensive, irascible – albeit brilliant – detective who is brought back from exile to run the Portland Police Bureau's Special Crimes Unit (S.C.U.). Detective Lieutenant EVERETT BACKSTROM (Emmy Award nominee Rainn Wilson, "The Office") is a man with no filter. After a five-year banishment to the traffic division for offensive behavior, he has returned from disgrace to lead Portland's newly minted S.C.U. Tasked with navigating the city's most sensitive and serious cases, he must solve each crime as he tries, and fails, to change his own self-destructive behavior.
EMPIRE
From Academy Award nominee Lee Daniels ("Lee Daniels' The Butler," "Precious") and Emmy Award winner Danny Strong ("Lee Daniels' The Butler," "Game Change"), comes EMPIRE, a sexy and powerful new drama about the head of a music empire whose three sons and ex-wife all battle for his throne. LUCIOUS LYON (Academy Award nominee Terrence Howard, "Crash," "Hustle & Flow") is the king of hip-hop. An immensely talented artist, the CEO of Empire Entertainment and a former street thug, his reign has been unchallenged for years. But all that changes, when he learns he has a disease that is going to render him crippled and incapacitated in a matter of three years. The clock is ticking, and he must groom one of his three sons to take over his crowning achievement, without destroying his already fractured family.
HIEROGLYPH
The world of ancient Egypt – a time of magic, Pharaohs, gods and thieves – lives again in HIEROGLYPH, an exciting action-adventure series from creator/executive producer Travis Beacham ("Pacific Rim," "Clash of the Titans"). When a dangerous scroll, The Book of Thresholds, is stolen from Egypt's most secure vault, master thief AMBROSE (Max Brown, "Beauty and the Beast," "MI-5") is plucked from prison to track down the perpetrator. Having spent the past five years in the darkest of pits, Ambrose quickly learns that his prison cell might be safer than the dangerous new world in which he finds himself: Atum, the empire's capital.
GRACEPOINT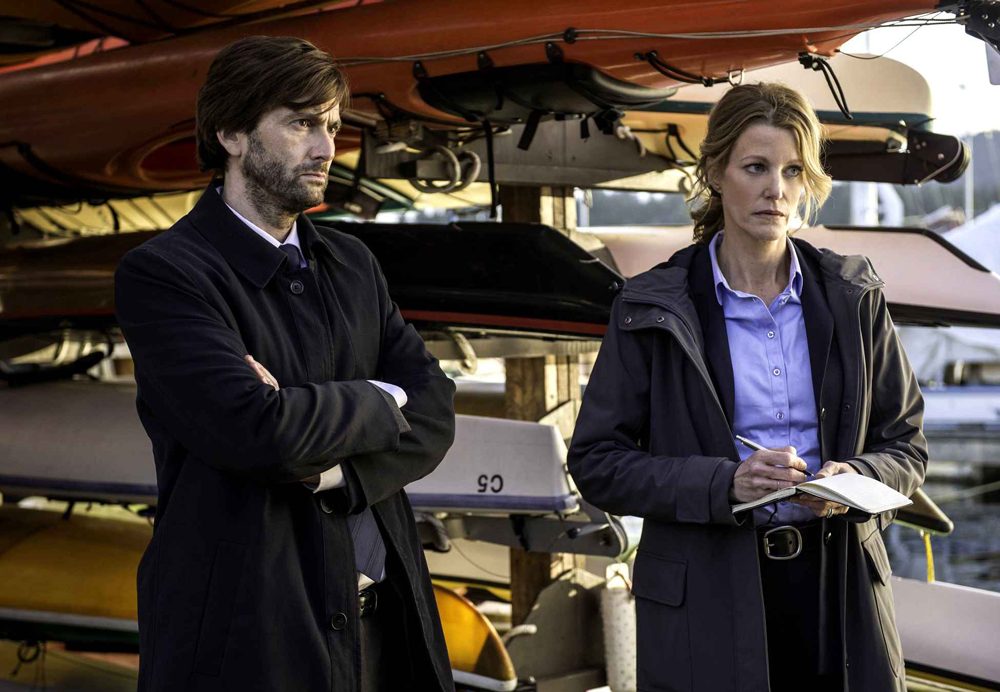 When a young boy is found dead on an idyllic beach, a major police investigation gets underway in the small California seaside town where the tragedy occurred. Soon deemed a homicide, the case sparks a media frenzy, which throws the boy's family into further turmoil and upends the lives of all of the town's residents. Welcome to GRACEPOINT, a new 10-episode mystery event series based on "Broadchurch," the U.K.'s critically acclaimed hit crime drama. GRACEPOINT is an expansion of the original series, introducing new characters, identifying new suspects and threading new storylines through the gripping narrative.
WAYWARD PINES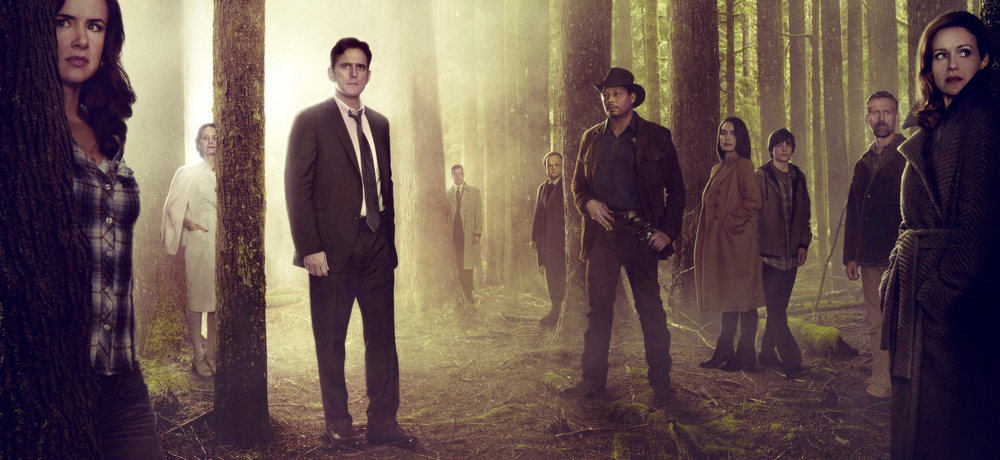 Imagine the perfect American town… beautiful homes, manicured lawns, children playing safely in the streets. Now imagine never being able to leave. You have no communication with the outside world. You think you're going insane. You must be in Wayward Pines. Based on the best-selling novel "Pines" by Blake Crouch and brought to life by suspenseful storyteller M. Night Shyamalan ("The Sixth Sense," "Signs"), WAYWARD PINES is the intense new mind-bending 10-episode event thriller evocative of the classic hit "Twin Peaks."
UTOPIA

From unscripted mastermind John de Mol, and based on the hit Dutch television series of the same name, comes television's biggest social experiment, UTOPIA. Since the dawn of time, humans have always wondered: does a perfect world exist? Now, we get the chance to build one. Will it be ultimate happiness or utter chaos? Fifteen pioneering Americans leave their everyday lives and move to an isolated, undeveloped location – for an entire year – where they are challenged to create their own civilization from scratch. With no existing power structures and limited amenities, these "pioneers" will be faced with rewriting the rules. Will they choose democracy or dictatorship? Fidelity or free love? Will they punish or forgive? Choose religion or rationalism? Share with others or hoard for themselves? What conflicts will emerge, what leaders will arise? What principles will guide their daily lives and inform their deepest decisions? As the Utopians build the new society, every decision counts. Each must try to become indispensable to the group, or risk being exiled to their former lives and replaced by potential newcomers from the viewing audience who have been vying to join.