ABC has unveiled its 2014-2015 primetime schedule, and we've got the video previews here.
ABC has announced its primetime schedule for the 2014 – 2015 season which includes six new dramas (American Crime, Forever, How to Get Away With Murder, Marvel's Agent Carter, Secrets and Lies, The Whispers) and six new comedies (Black-ish, Cristela, Fresh Off the Boat, Galavant, Manhattan Love Story, Selfie).
AMERICAN CRIME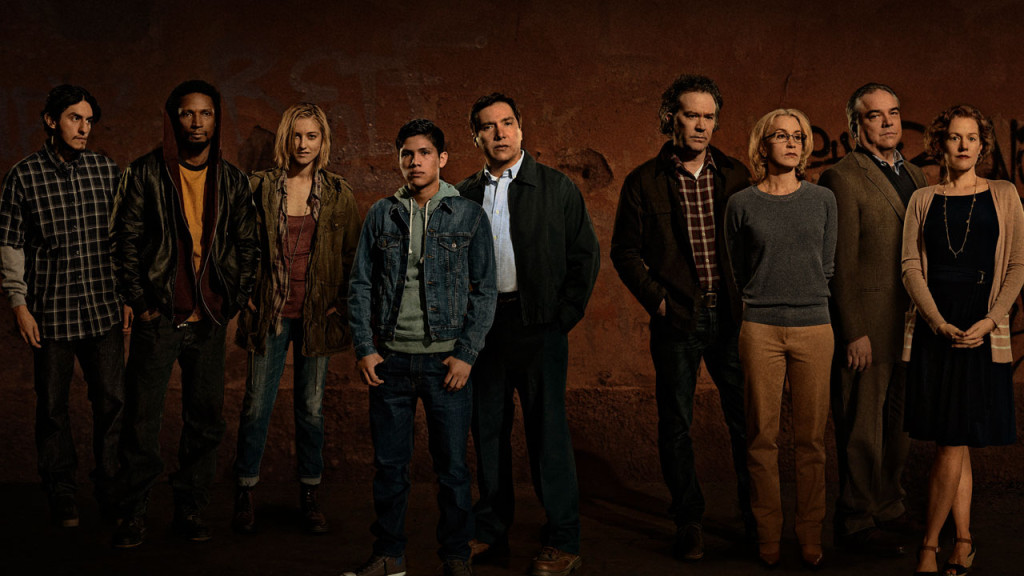 All over the news are reports about a young couple in Modesto, California, who were attacked in their home. Matt Skokie, a war vet, was killed, and his wife, Lily, is unconscious, barely hanging on. Both sets of parents are at her bedside hoping for a miracle while four suspects are about to be arrested. The case sends shock waves into the community stirring up tensions across racial lines in this gritty drama—from the point of view of the victims.
FOREVER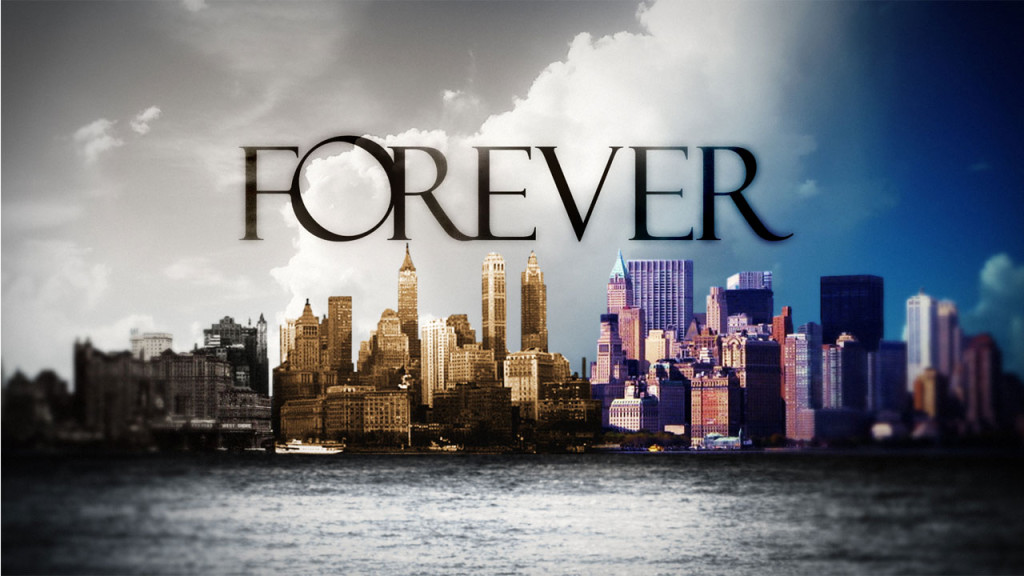 Doctor Henry Morgan (Ioan Gruffudd), New York City's star medical examiner, has a secret. He doesn't just study the dead to solve criminal cases, he does it to solve the mystery that has eluded him for 200 years—the answer to his own inexplicable immortality. This long life has given Henry remarkable observation skills which impresses his new partner, Detective Jo Martinez (Alana De La Garza). Each week, a new case and their budding friendship will reveal layers of Henry's long and colorful past. Only his best friend and confidant, Abe (Judd Hirsch) knows Henry's secret.
HOW TO GET AWAY WITH MURDER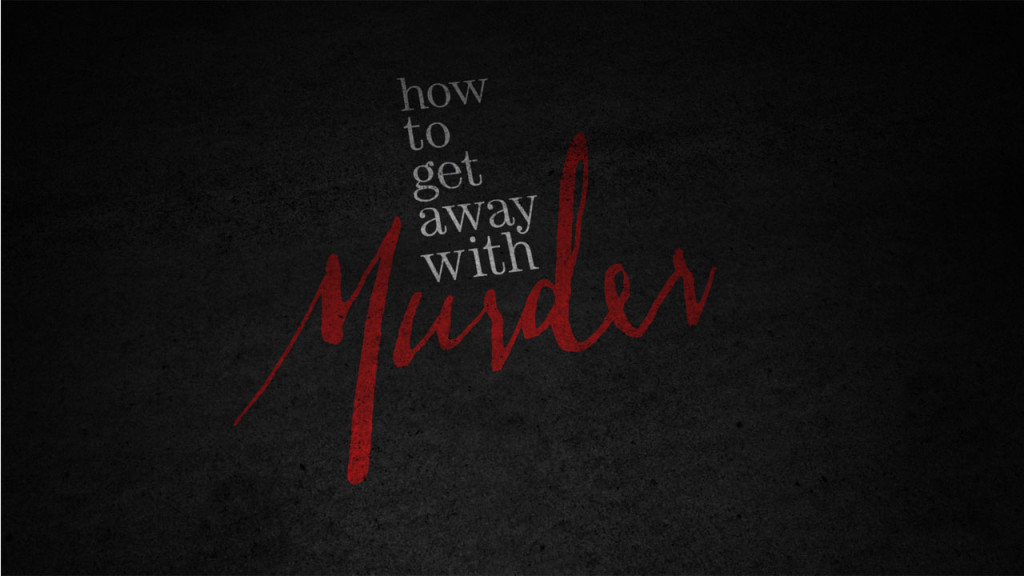 The brilliant, charismatic and seductive Professor Annalise Keating (Viola Davis) gets entangled with four law students from her class, "How to Get Away with Murder." Little do they know that they will have to apply what they learned to real life, in this masterful, sexy, suspense-driven legal thriller from Shonda Rhimes and Betsy Beers, executive producers of "Grey's Anatomy" and "Scandal."
MARVEL'S AGENT CARTER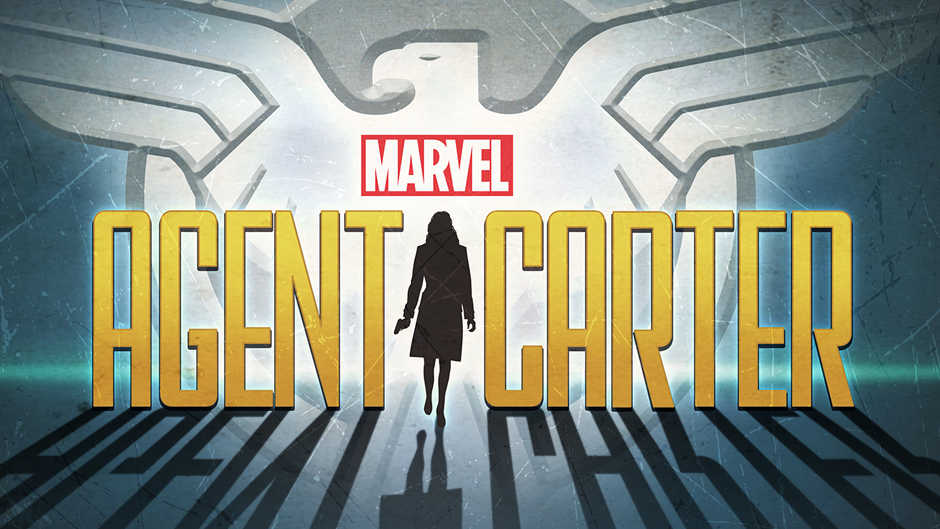 "Marvel's Agent Carter," starring "Captain America's" Hayley Atwell, follows the story of Peggy Carter. It's 1946, and peace has dealt Peggy Carter a serious blow as she finds herself marginalized when the men return home from fighting abroad. Working for the covert SSR (Strategic Scientific Reserve), Peggy must balance doing administrative work and going on secret missions for Howard Stark all while trying to navigate life as a single woman in America, in the wake of losing the love of her life – Steve Rogers. Inspired by the feature films "Captain America: The First Avenger" and "Captain America: The Winter Soldier," along with the short "Marvel One-Shot: Agent Carter."
SECRETS AND LIES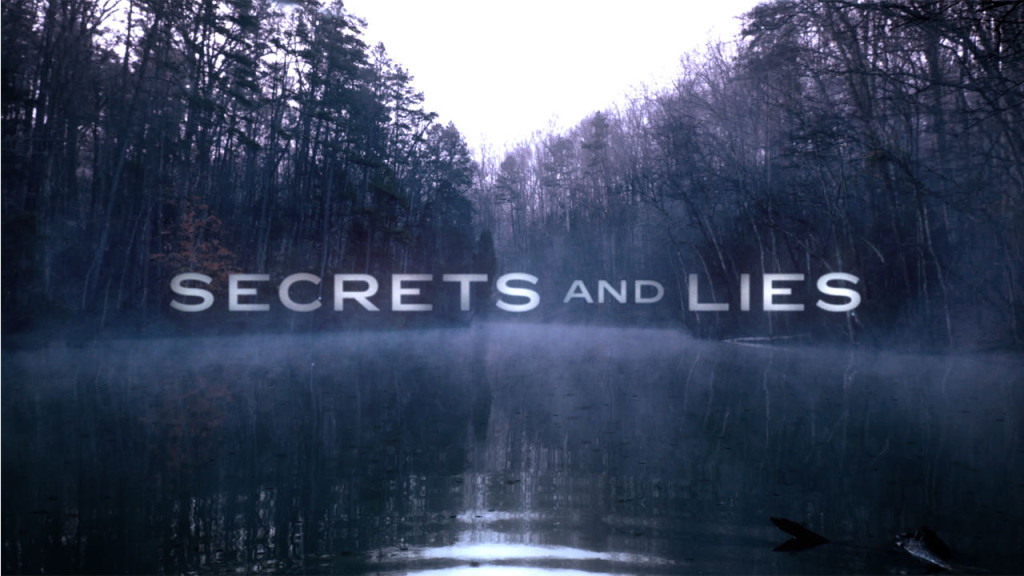 Ben Garner (Ryan Phillippe) is about to go from Good Samaritan to murder suspect, after he discovers the body of his neighbor's young son in the woods. As Detective Andrea Cornell (Juliette Lewis) digs for the truth, the secrets and lies of this town come to the surface and no one is above suspicion. Ben's family's life will be turned upside down as he sets out on a complicated journey to prove his innocence in this thriller mystery from Barbie Kligman ("Private Practice") based on the original Australian series of the same name.
THE WHISPERS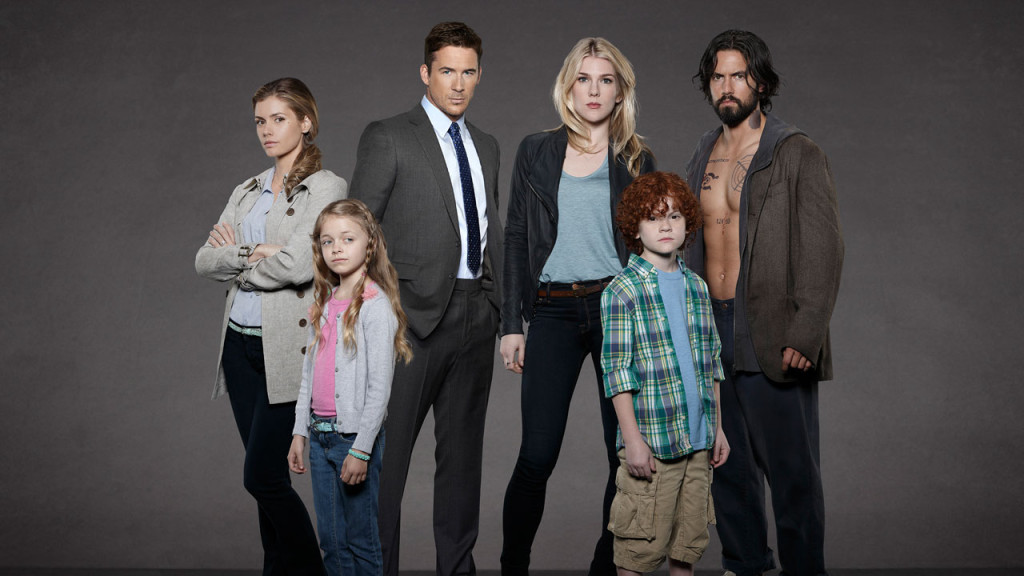 Aliens have invaded Earth by using our most unlikely resource to achieve world domination—our children. As the kids unwittingly help these unseen enemies, the clock counts down in this suspenseful race to save humanity.
BLACK-ISH
Andre 'Dre' Johnson (Anthony Anderson) has a great job, a beautiful wife, Rainbow (Tracee Ellis Ross), four kids, and a colonial home in the 'burbs. But has success brought too much assimilation for this black family? With a little help from his dad (Laurence Fishburne), Dre sets out to establish a sense of cultural identity for his family that honors their past while embracing the future.
CRISTELA
In her sixth year of law school, Cristela (Cristela Alonzo) is finally on the brink of landing her first big (unpaid) internship at a prestigious law firm. The only problem is that her pursuit of success is more ambitious than her traditional Mexican-American family thinks is appropriate. She's stuck straddling the old culture she's trying to modernize at home with her working-class family and the modern world she's trying to embrace in her professional career. Breakout comedian Cristela Alonzo stars in this hilarious comedy about laughing your way down the path to the new American dream.
FRESH OFF THE BOAT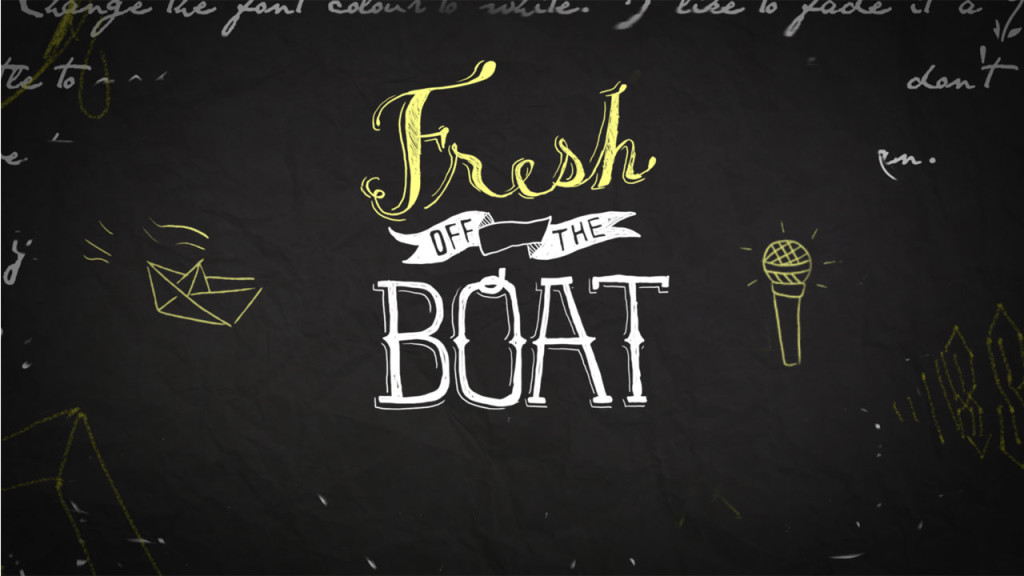 It's the 90s and 11 year old, hip-hop loving Eddie (Hudson Yang) just moved to suburban Orlando from DC's Chinatown with his parents (Randall Park and Constance Wu). It's culture shock for his immigrant family in this comedy about pursuing the American Dream. "Fresh Off the Boat" is based on Chef Eddie Huang's memoir Fresh Off the Boat.
GALAVANT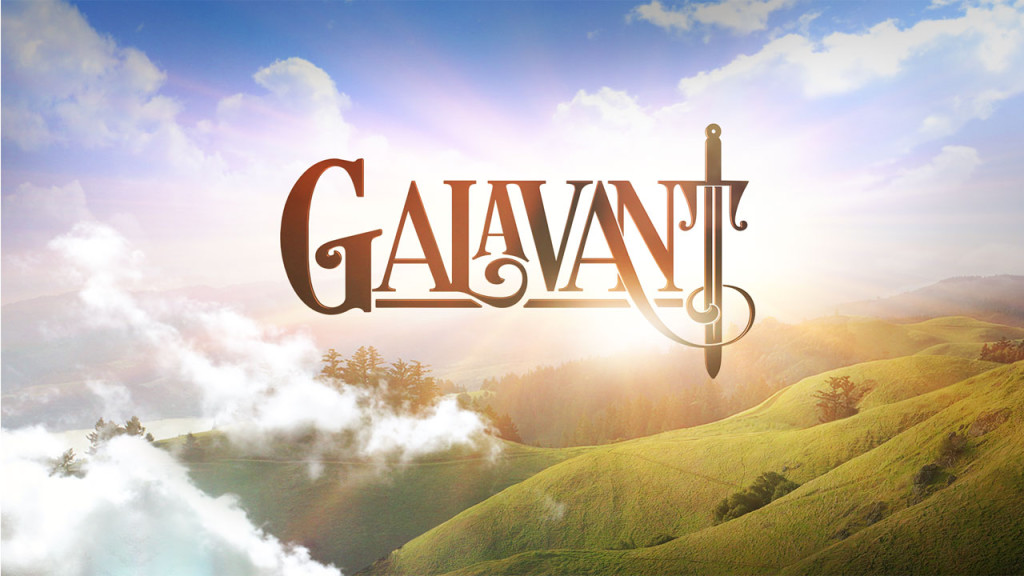 Screenwriter/executive producer Dan Fogelman ("Crazy, Stupid, Love," "Tangled," "Cars") teams up with Broadway and Hollywood award-winning musical team—composer Alan Menken ("The Little Mermaid," "Aladdin," "Beauty and the Beast") and lyricist Glenn Slater ("The Little Mermaid," "Tangled")—for a musical comedy fairytale of epic proportions. Once upon a time, the dashing hero, Galavant (Joshua Sasse), lost the love of his life, Madalena (Mallory Jansen), to the evil King Richard (Timothy Omundson). Now, our fallen hero is ready to take revenge and restore his "happily ever after." But it won't be without a few twists and turns along the way.
MANHATTAN LOVE STORY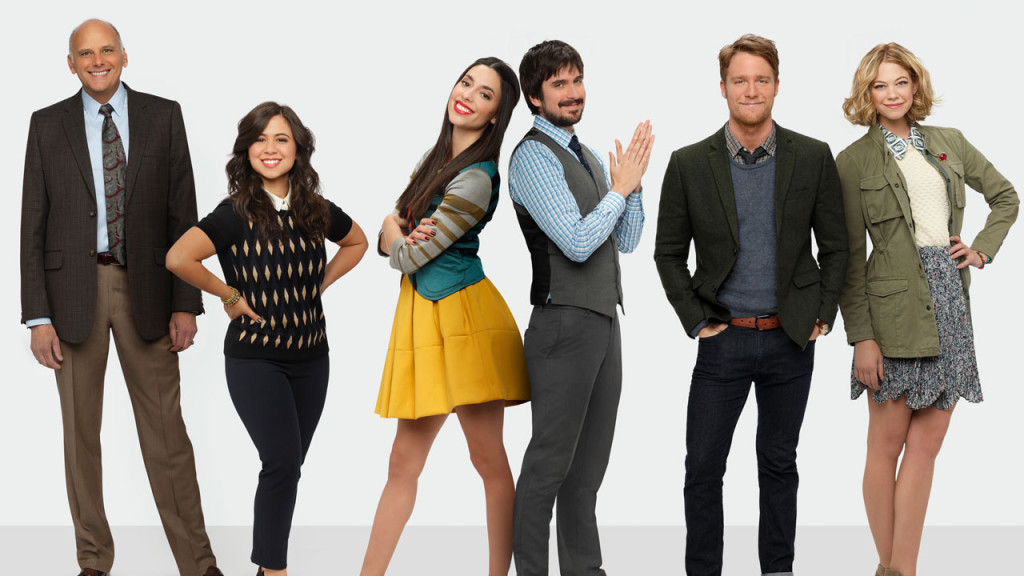 Have you ever wondered what your date was thinking? This romantic comedy exposes the differences between men and women through the unfiltered thoughts, and often contradictory actions, of a new couple who have just begun dating.
SELFIE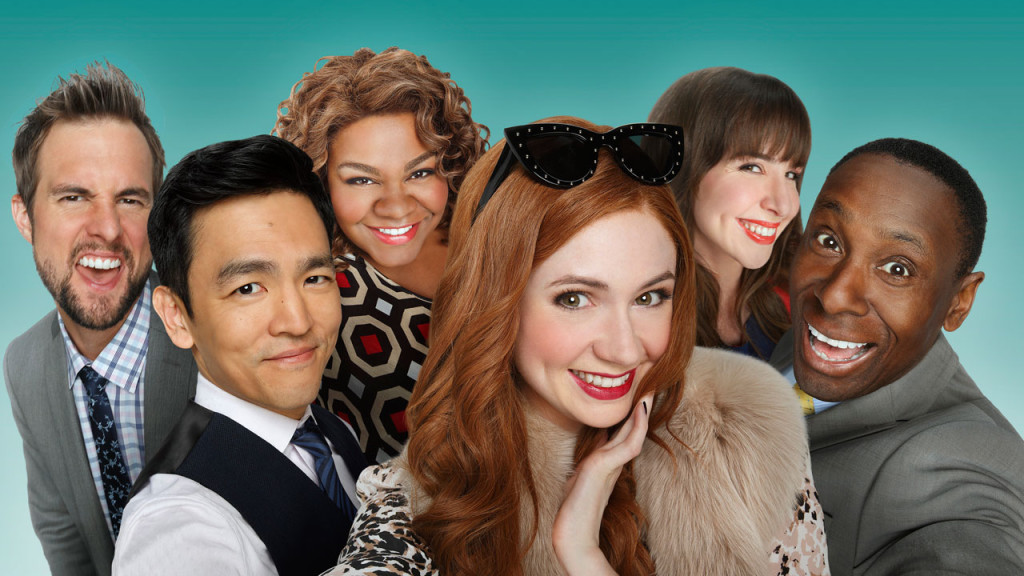 "Instafamous" Eliza Dooley (Karen Gillan) has 263,000 followers who hang on to her every post, tweet and selfie. But one lonely day, she has a revelation: being friended is not the same as having actual friends. She asks marketing guru Henry (John Cho) to 'rebrand' her self-obsessed reputation and teach her how to connect with people in the real world. Loosely based on "My Fair Lady," "Selfie" explores the modern struggles of Eliza and Henry, as he tries to teach her how to live life offline—whether she 'likes' it or not.