The low-cost, basic model of the Nintendo Wii doesn't seem to have much of a market.
Nintendo announced that they would be releasing a low-cost, basic model of the Nintendo Wii, the Wii mini, in American markets on November 17, 2013 for a retail price of $99.99. The Wii Mini made its way to Canada in 2012 and Europe earlier this year.
The Wii mini is essentially a stripped down version of the Wii –  it lacks backwards compatibility with Game Cube titles (similar to the Wii Family Edition released in 2011), only features component output, does not have an SD card slot, and does not have online capabilities. The system will also be smaller and more compact than its counterpart and is built to sit horizontally. The system comes in one color scheme – black with a red trim. Discs are manually loaded by opening the top rather than through a disc feeder. At launch, bundles will come with a red Wii-mote Plus and Nunchuck as well as a copy of Mario Kart Wii.
What is Nintendo trying to accomplish with this?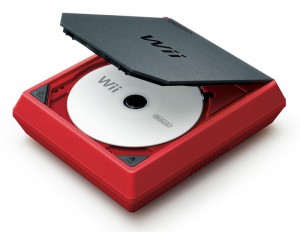 The way I see it, Nintendo is using the Wii Mini to appeal to an audience that can't afford 8th Gen consoles and is hoping to use the success and reputation of the Wii to do so. When the 8th generation gets into full swing, those who shy away from 3-digit prices will have this as an alternative. The Wii Mini, in theory, is an affordable system that, much like in the 6th generation, is selling for a price point of $99. Go back 6 years and the Game Cube and PlayStation 2 were doing this very thing and their sales sent them out with a bang as the 7th generation rolled in. This is an idea that would have made more sense back in 2010.
This brings up my other point – Why bother when the Wii U has already been out for about a year? Yes, we all know the Wii U isn't doing so hot right now (even today the Wii is still selling almost as well as the Wii U), but why would Nintendo set itself up with a cheaper alternative to its new product if they want you to progress further? Not to mention the Wii U is backwards compatible with the Wii, so people aren't missing out on Wii gaming by upgrading.
But Damien, you were all in favor of the 2DS!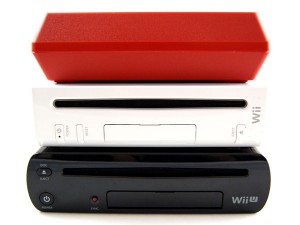 Indeed I am. You really can't compare the Wii Mini to the 2DS though. The 2DS is a current generation handheld and is exactly like the 3DS in every way except for the 3D and the physical shape. The Wii Mini is a previous generation system that lacks a ton of features. Many retail stores are even selling full-fledged Wiis for less than $99 and the Mario Kart bundle for the regular Wii is only about $50 more (and that's before any sort of price drops that may come this Holiday season).
Removing online features is another thing I can't get around. Yes, you can argue that it may not matter because Nintendo has been slowly phasing out the Wii by shutting down things like the Nintendo Channel and other programs, but its Wii Shop Channel and multiplayer servers are still up and running at full force and will be for a few more years.  Not to mention that Mario Kart Wii will be one of the last games to lose its online support considering that thousands of people still play it online daily.
Who will buy it then?
I don't know how much Nintendo hopes to make off of this system because only a small amount of people would have a reason to opt for this device. The Wii outsold the other consoles of the generation; therefore most of the population owns or has owned one and won't need another one. People who are looking for a cheap gaming console in hopes of just using off-line gameplay and bundled equipment may find this to be a decent entry-level console.
It's worth noting that aside from the Nintendo website, there hasn't been any other form of coverage by Nintendo. Nothing regarding the system has been posted on YouTube and Gamestop sites do not have it listed yet. Perhaps Nintendo is just hoping to squeeze this one in under the radar without raising alarm.
Do I think this move will hurt Nintendo? Not really. To me, it just doesn't make very much sense. I'm never one to say anything bad about Nintendo, but this move certainly has me puzzled.