55-year-old, Scottish actor Peter Capaldi has been announced as the Twelfth Doctor.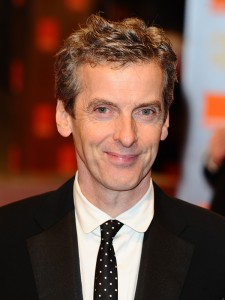 During a live special today on BBC, the announcement was made that Peter Capaldi will be playing the Twelfth Doctor, replacing Matt Smith when he leaves Doctor Who after this year's Christmas special.
The 55-year-old, Scottish actor is best known for his role as foul-mouthed spin-doctor Malcolm Tucker in the BBC series The Thick of It.
"It's so wonderful not to keep this secret any longer, but it's been so fantastic," he said after the news was revealed.
Capaldi has appeared on a prior episode of Doctor Who, playing the Roman merchant Caecilius in the episode "The Fires of Pompeii."
"Being asked to play the Doctor is an amazing privilege. Like the Doctor himself I find myself in a state of utter terror and delight. I can't wait to get started."