Nintendo has some different plans for E3 this year.
Source: Nintendo Direct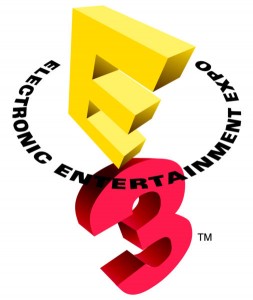 Many rumors have been flying around in response to Nintendo's new plans for E3 this year. Nintendo is going to be appearing at the Electronic Entertainment Expo, however they company has decided to forgo its usual grand press conference. At the initial announcement, many had jumped to the conclusion that Nintendo was completely abstaining from E3 this year. On the contrary, though, Nintendo will be at E3 showcasing new software in smaller presentations, meeting with businesses and media groups. Thus, this means much less screen time at E3 and on the networks that will be broadcasting the expo. Nintendo has set up it's E3 site where they will be postings trailers as time gets closer.
President Iwata has said that its all about the games this year (and about time too).  The Wii U library has been lacking since it's mediocre launch. Instead, Nintendo has elected to use its already far-reaching Nintendo Direct broadcasts to announce their upcoming games. The May 17th edition mentioned that the following months' episode will air around the time of E3.  It will talk heavily about games coming at the end of the year and Nintendo's plans for the future.
A bad idea? A sign of weakness by Nintendo? Not necessarily. Unlike Sony and Microsoft, Nintendo does not have any hardware for show this year.
The drawback in this, however, is that Sony and Microsoft now have 1 less opponent to deal with and will command more attention at E3 than Nintendo will. While it will be strange to see less of Nintendo at the actual Expo, this could be a powerful move for the company. Without the need to conform to a schedule, Nintendo could choose to be the first one out of the gate and hold its Nintendo Direct before E3 gets underway. Nintendo Direct is also uploaded instantly onto it's YouTube channel and is always available for viewing on the Wii U and Nintendo 3Ds via the eShop. This could literally be a more direct way for Nintendo to get a hold of its viewing audience – an audience that may not be heavily invested in E3.
Hands on at Best Buy
It was also recently announced that Nintendo has made a deal with Best Buy in the US and in Canada. Participating retail stores will have stations set up allowing everyday people to get hands on access to demos of unreleased content that will also be playable on the floors of E3 in LA during the week of E3. This is the first time that Nintendo or any other company has done something like this.