Rob, Mike, and Jen cast the female Doctor Who, discuss luxuries they can't live without, and what they would do with some extra cash.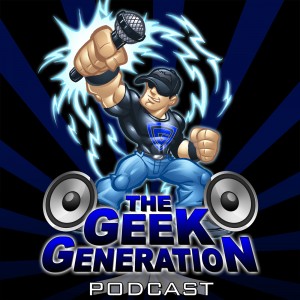 Host: Rob Logan
Co-hosts: Mike Volpe and Jen Janet
The Geek Generation – #138 – Be Still My Beating Hearts

[download] [subscribe in iTunes]
Show notes:
Got feedback??
Geek Outs:

After Earth's failure
State of Decay
Orphan Black
Plants vs. Zombies Adventures

Freak Outs:

Teen Titans Go!
Avengers Assemble

News/discussion:

Luxuries you can't live without
What would you do with an extra $1000 a month for life?