Rumors have existed for awhile that the next regeneration of The Doctor might be female. These are my Top 5 choices for who should play the role.
With the news of Matt Smith's upcoming departure from Doctor Who, speculation has begun on who the next Doctor might be. There are also rumors that we could finally see a female Doctor with the next regeneration, and that's a rumor I'm a fan of. So, I've put together my Top 5 choices for a female Doctor, making sure to stay true to the Doctor's British reputation.
#5 – Camilla Luddington
A young up-and-comer, Camilla already has her foot heavily planted in television, with recurring roles on Californication, True Blood, and Grey's Anatomy. She's also no stranger to the geek world, having recently voiced Lara Croft in the rebooted Tomb Raider game. As far as playing The Doctor goes, she showed how strong her comedy chops are on an episode of The Nerdist. The one thing working against her at this time is how similar she is in appearance to current companion Jenna-Louise Coleman.
#4 – Isla Fisher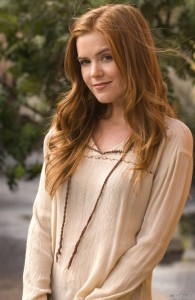 I adore Isla Fisher. With her successful movie career, the likelihood of this ever happening is slim, but I'm keeping my hopes up. Isla is bubbly, funny, and generally up for anything as far as acting goes, so The Doctor seems like a natural fit for her… and she's a ginger!!
#3 – Jane Seymour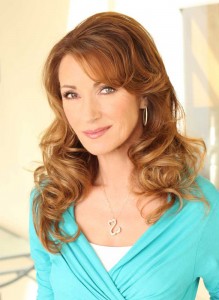 She's the oldest woman on this list, but when it comes to playing The Doctor, that would actually be a benefit. I see Jane Seymour as someone who could exude The Doctor's timeless wisdom, simply with an expression. She also has an incredible resume of work behind her, serving as solid proof of what she's capable of doing in front of the camera. Playing The Doctor would require her full expertise.
#2 – Jaime Murray
Jaime Murray may not be known to you by name, but odds are that you've seen her before. She got down and dirty as Dexter's fire-starting mistress Lila, played both villain and hero on Warehouse 13, and currently stars in the SyFy series Defiance. When it comes to The Doctor's intensity, Murray's got it in spades. She's also shown her softer, gentler side on Warehouse 13, making her an ideal choice to portray every aspect of The Doctor's personality.
#1 – Natalie Dormer
I wasn't all too familiar with Natalie Dormer until seeing her on Elementary, where she played Sherlock's long-lost love Irene Adler. However, it was the other side of that character that really convinced me she had what it takes to portray our favorite Time Lord (and if you've seen the season finale of Elementary, you know what I'm talking about). Dormer's acting range is fantastic, and if the BBC ever decides to go the route of casting a female Doctor, I hope they take notice. I also hear she's quite good on Game of Thrones, but unfortunately I haven't seen that.
Who would you like to see play a female Doctor? Let me know if the comments below.