Despite initially denying a desire to get involved, J.J. Abrams is reportedly being confirmed as the director for Star Wars: Episode VII.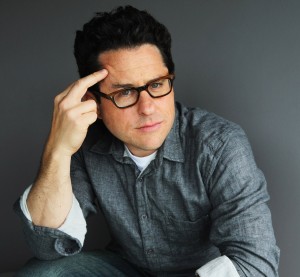 According to Hollywood news site The Wrap, J.J. Abrams has been confirmed as the director for Star Wars: Episode VII.
Lucasfilm Chief Kathleen Kennedy had been courting Abrams for the job, who initially denied any desire to be a part of the project, saying:
"Look, Star Wars is one of my favorite movies of all time. I frankly feel that – I almost feel that, in a weird way, the opportunity for whomever it is to direct that movie, it comes with the burden of being that kind of iconic movie and series. I was never a big Star Trek fan growing up, so for me, working on Star Trek didn't have any of that, you know, almost fatal sacrilege, and so, I am looking forward more then anyone to the next iterations of Star Wars, but I believe I will be going as a paying moviegoer!"
If this report is true, that puts Abrams behind the two biggest franchises in science fiction history, having also directed the reboot of Star Trek and its upcoming sequel Star Trek Into Darkness.
Do you believe this report is true? If it is, how do you feel about Abrams taking the reins on Star Wars?