Looking back on the movies of 2012, these are the Top 10 that stand above the rest.
If you'd rather hear the discussion, check out The Geek Generation – #116 – Top 10 Movies of 2012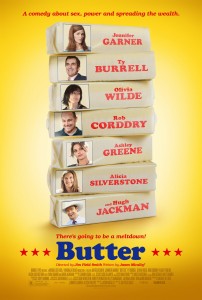 #10 – Butter – A very star-studded cast for a more independent-feeling movie, I'm surprised Butter didn't receive more attention, either critically or by the movie-going public. A quirky, absurd, and incredibly entertaining comedy well worth checking out.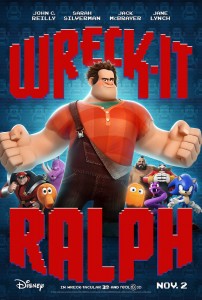 #9 – Wreck-It Ralph – I'm still impressed by the amount of licensed characters that were secured for this movie, but also wish more had been done with them. Even so, Wreck-It Ralph was another in a line of wonderful computer animated movies that appeals to all ages, gamer or not.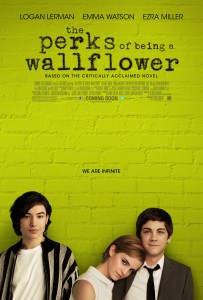 #8 – The Perks of Being a Wallflower – I'm not much of a book reader, but from what I've been told, The Perks of Being a Wallflower is one of the best book-to-film translations out there. Even if you haven't read the book, this coming of age tale is sure to captivate you, with excellent performances from Logan Lerman, Emma Watson, and Ezra Miller. By the end, you'll have a new appreciation for your existence and a recharged motivation to live your life to the fullest.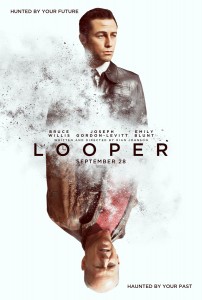 #7 – Looper – A fantastically original sci-fi movie with a premise too intriguing to pass up, Looper puts a mafia hitman with a time traveling twist in the position of having to kill his future self. What plays out is anything but expected, leaving you torn with the decision of who to root for. Whichever way you end up leaning, you'll be glad you went for the ride.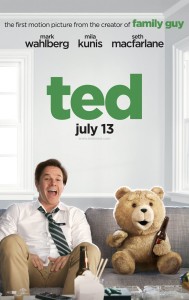 #6 – Ted – Seth McFarlane's first foray into a live-action motion picture, Ted successfully translated McFarlane's unique brand of humor to the big screen while still feeling different from any of his other projects. If you're not laughing at this one, you might be dead inside.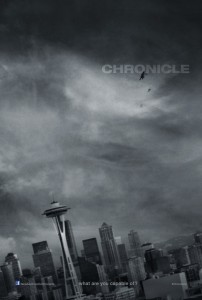 #5 – Chronicle – Not at all a typical superhero movie, Chronicle brought an original take to the genre with its found footage approach. While that style of movie can feel disjointed and nauseating, Chronicle managed to piece together all of its elements in a wonderfully crafted tale. I have no doubt that screenwriter Max Landis will be the next big thing in Hollywood.

#4 – The Dark Knight Rises – Anyone who knows me knows how much I love Batman, so those same people may wonder why The Dark Knight Rises isn't higher on this list. While still a great movie, it also contains some major character flaws that don't go in line with Batman or the two prior movies. The film's epic, disaster movie setting also felt a bit too grandiose for the Caped Crusader and left me wanting more of the Batman I'd seen back in Batman Begins. Even with those complaints, it's hard not to love a good Batman movie.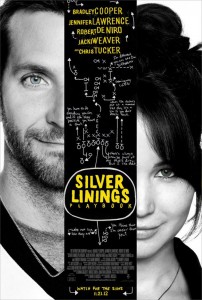 #3 – Silver Linings Playbook – A complete surprise this year, I went into Silver Linings Playbook with no expectations either way, and came out loving everything about it. Bradley Cooper and Jennifer Lawrence are fantastic here, providing the backbone for an exceptionally crafted film from start to finish.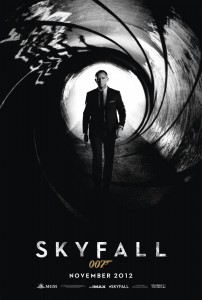 #2 – Skyfall – James Bond came back in a big way, recovering from the stumble that was Quantum of Solace. Skyfall is not only one the best movies of the year, it's also easily one of the top Bond movies of all time. Setting a definitive tone for the direction of the franchise, Skyfall will satisfy both Bond and action fans alike.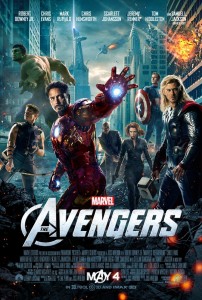 #1 – The Avengers – The Avengers is every comic fan's dream come true. In past movies leading up to this, Marvel has brought to life many of its iconic heroes on the big screen, but never in our wildest dreams could we have imagined that a superhero ensemble of this scope would be executed as well as The Avengers. It's packed with action, humor, and delivers the epic battles and scenes that until this point only existed on the pages of comic books or in cartoon animation.
Honorable mentions that I would still recommend:

Safe House
The Vow
The Lorax
American Reunion
Men in Black 3
Abraham Lincoln: Vampire Hunter
Brave
Premium Rush
Dredd
Better Than Expected:
Les Miserables
Wanderlust
Hit and Run
Pitch Perfect
Huge Let-downs:

The Hunger Games
The Amazing Spider-Man
Ghost Rider: Spirit of Vengeance
Total Recall