"We can confirm that the December issue of Nintendo Power will be its last."
Source: Ars Technica
Since Monday, various sites have been reporting that Nintendo may be ending production of one of the longest running video game magazines of all time. Nintendo Power was started in 1988 and provided readers with gaming news, reviews, mini comics, and other enjoyable articles specifically for the Nintendo fan.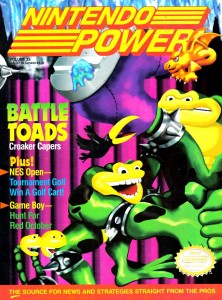 The day after, on August 22, Nintendo announced via Facebook that "We can confirm that the December issue of Nintendo Power will be its last."
With online websites and FAQs making free gaming information easier to access, gaming magazines of all kinds have suffered a decrease in demand. In 2007, Nintendo handed over the publishing jobs of different parts of Nintendo Power to other companies. Future US became the publisher of Nintendo Power. Nintendo Players Guide (which were a sub-division of NP magazines that provided walkthroughs and maps for specific games), was outsourced to Prima Games.
Nintendo had reportedly shown little interest in renewing contracts with these companies and had given no signs of taking back the reigns. Rumor-sparking tweets had also been published by different Nintendo Power staff and one by the name of Phil Theobald stated that they have "Something pretty sweet for the final issue." (Note: many of these suspicious tweets were deleted soon after publication)
Current subscribers with questions are asked to visit Nintendo Power's customer service page.
Unlike Game Informer, Nintendo Power does not have a developed digital magazine and no word has been given about this form of media. However, Nintendo does host various video programs including Nintendo Direct which has been appealing to its audiences.
As of August 2012, Nintendo Power has published 281 monthly issues in its standard publications. That is over 24 years worth of content. With its final print in December, that will add up to 285 issues and exactly 25 years of service.