Joss Whedon has signed on to return for The Avengers 2, as well as develop a Marvel-themed TV show for ABC.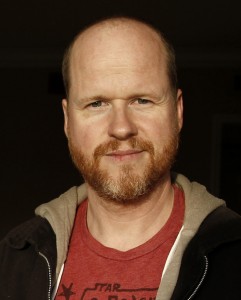 In one of the biggest news stories of the year, Joss Whedon is back! During Disney's Investors Conference Call on Wednesday, it was announced that Joss Whedon has signed on to return for The Avengers 2. Not only will he be writing and directing the sequel, he'll also help develop a Marvel-themed television show for ABC.  On top of that, Marvel Studios has told the Los Angeles Times that Whedon has actually signed a three year exclusive deal with the studio that will have him working under the company's roof until June 2015. There is also much speculation that he will have a huge roll in overseeing all of the Phase 2 Marvel Studios films, as he previously shot the post credits scene for  Thor and even did some script rewriting for Captain America: The First Avenger.
This is major news as at San Diego Comic-Con weeks ago, Whedon had said he wasn't sure about doing another Avengers movie. Obviously things changed quickly. As many speculated with The Avengers becoming the big hit it did (#3 movie of all time), it was imperative to bring Whedon back. The only question was whether or not he would want to do another. Well, our collective fanboy/girl brains can relax. He is coming back! The Avengers 2 doesn't have an official release date as of yet, but it's widely assumed that it'll hit theaters sometime during the summer of 2015.
Marvel Studios has since released the following official statement:
Joss Whedon has signed an exclusive deal with Marvel Studios for film and television through the end of June 2015. As part of that deal, Whedon will write and direct Marvel's The Avengers 2 as well as help develop a new live action series for Marvel Television at ABC. He will also contribute creatively to the next phase of Marvel's cinematic universe.