The summer gaming season is upon us, and here are some thoughts on at least 5 games you absolutely must play.
Article by: Boyd
Summer can be somewhat of a double-edged sword for gaming: It can be a season of gaming drought, where the games released are not watered properly by their developers, or it can be a season of incredible growth, where you don't know what to select for those hot days you just want to sit in your home and chill with your air conditioner on. This summer's selections fall somewhere in the middle, with a bevy of games coming from May-August. Here are five notables to definitely keep an eye out for.
Max Payne 3 (May 15 – Rockstar Games. Available for PC, Xbox360, PS3.)
I remember I was in college when the original Max Payne was released. I remember because I played through it three or four times. I was amazed at the innovations in gameplay that enabled players to control "bullet-time" in a Matrix-esque way, even when using a sniper rifle to pick off guys from afar. Suffice to say, today, Max Payne is one of my favorite game franchises that has ever been released with its homage to both film noir and hard boiled detective fiction, a story about an anti-hero who has nothing left to lose but struggles on against the winds fate blows his way. Years have passed since Max Payne 2, and finally Rockstar is re-introducing Max to a new generation of gamers and original fans alike. Promising multiplayer, improved graphics, improved bullet-time mechanics, and unparalleled detail when it comes to the weapons, Max Payne 3 is shaping up to be a must play. Continuing the story that ended in Max Payne 2, gamers have to experience what will surely be one of the breakout hits of the summer. (Stay tuned for an unboxing of the Special Edition, which includes a vast amount of Max goodies, and check out the PSN network for a download of the original Max Payne to get you in the vengeful, killer mood.)
Lego Batman 2: DC Super Heroes (June 19 – Warner Home Video Games. Available for Xbox360, PS3, Wii, DS, 3DS ,Vita.)
The sequel to the lovable Lego Batman adds the rest of the DC Universe's heroes and villains as they team up for more Lego antics and good, clean fun. The best addition to the sequel? TALKING LEGO FIGURES! For the first time in a Lego game, the mini figures will talk to enhance the experience for the gamer. Tack on new abilities, and the return of drop-in play, and Lego Batman 2 should offer the well known and loved Lego game-play for those hot summer nights. (Pre-order the game at Gamestop and get an exclusive Lex Luthor minifigure with your preorder!)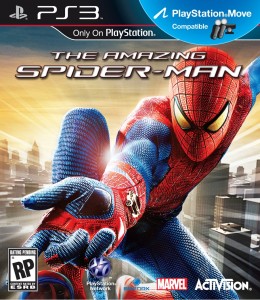 The Amazing Spider-Man (July 26 – Activision. Available for Xbox360, PS3, Wii, DS, 3DS.)
Promising a return to form, Activision will release The Amazing Spider-Man to coincide with the release of the blockbuster film, releasing July 3. The open world that we have come to love in the Spider-Man games disappeared when Shattered Dimensions and Edge of Time came out last year. This year, gamers will get it back with a story that promises to take place in the movie universe and tell a tale that acts as an epilogue to the film. Prepare for classic Spidey villain encounters, and a free flow style combat system similar to the Batman Arkham games. My opinion? Pick it up and play it after July 3rd, after viewing the movie. I surely will be.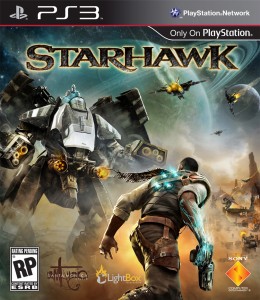 Starhawk (May 8 – Sony Entertainment. Available for PS3.)
Starhawk is shaping up to be Sony's next massive online combat heavyweight, but it's the story that I think will drive this one. With the player's ability to wage combat on foot and in a myriad of vehicles in air and on land, Starhawk could be a package that provides the best of both worlds for multiplayer (online and split screen) and single gameplay. The Limited Edition available at Gamestop will include a copy of the original Warhawk for PS One, as well as a huge amount of DLC, all for the singular price of $59.99. A great way to start out the summer gaming season.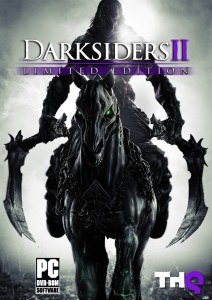 Darksiders II (August 14 – THQ. Available for PS3, Xbox360, and PC.)
After a long delay, Death rides. The original Darksiders was a fantastic experience despite some negative press. It had the Zelda-esque adventure feel with a more adult theme, and had a truly impressive art catalog by artist Joe Madureira. This game allows you to play as Death, the brother of War, on a quest that could possibly spell doom for the entire world and creation itself. With full customization being promised, a huge amount of side quests, and a variety of editions and DLC depending on where you pre-order from, Darksiders II is shaping up nicely for a sequel to a highly undervalued, underplayed original. Keep this one on the radar.