Benedict Cumberbatch is being lined up to play Doctor Who's deadly foe The Master for the show's 50th anniversary.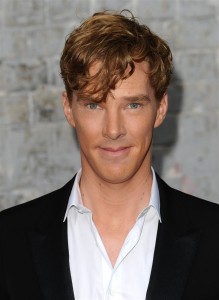 Doctor Who is getting ready to celebrate its 50th anniversary next year, and no villain would be more appropriate to face-off with the Doctor during this event than the Master.
Express.co.uk is reporting that this will indeed be the case, with the next regeneration of the the Master to be played by none other than Benedict Cumberbatch, star of the BBC's Sherlock. Writer Steven Moffat is currently at the helm of both the Doctor Who and Sherlock shows on the BBC.
First appearing in 1971's "Terror of the Autons," the Master, like the Doctor, is a Time Lord from the planet Gallifrey and, as such, the character can "regenerate" and has been played by quite a few actors over the years. Roger Delgado originated the role with Anthony Ainley in the part the longest. Most recently, John Simm played The Master in the 2007 series, which then featured David Tennant as the Doctor.