A release date of January 20, 2012 has been set for Underworld 4. Beckinsale is rumored to make a reduced return.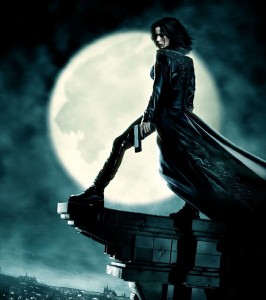 Sony's Screen Gems has set a release date of January 20, 2012 for the upcoming Underworld 4, also being called Underworld 3D (Seriously? This stupid 3D craze is already going into 2012?). The production is said to follow Underworld: Evolution in the vampires versus werewolves chronology.
The rumor is that Kate Beckinsale will only return in a reduced role as Selene to "pass the torch" to one of her two vampiric daughters.
Screenwriter John Hlavin had this to say about the film: "It will satisfy old fans and excite new audiences, meaning that we don't want to redo the first three movies, so steps are being taken to honor what fans have loved but at the same time introduce fresh elements."