Some photos of Odin and Loki from Marvel's Thor have surfaced on the net.
The Los Angeles Times has revealed this new photo from Marvel Studios' Thor featuring Anthony Hopkins as Odin, Tom Hiddleston as Loki, and Chris Hemsworth as Thor with his hammer.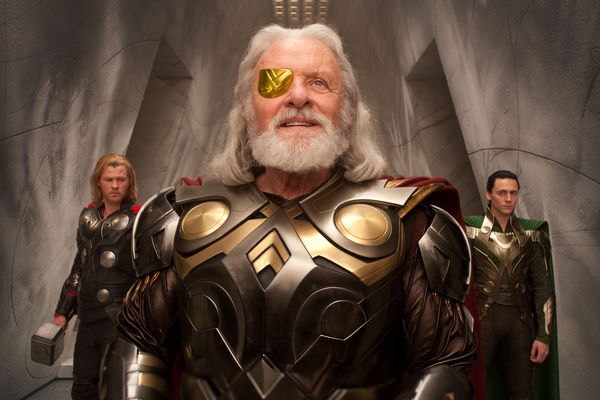 Another photo surfaced on the SuperHeroHype boards from a scanned magazine page.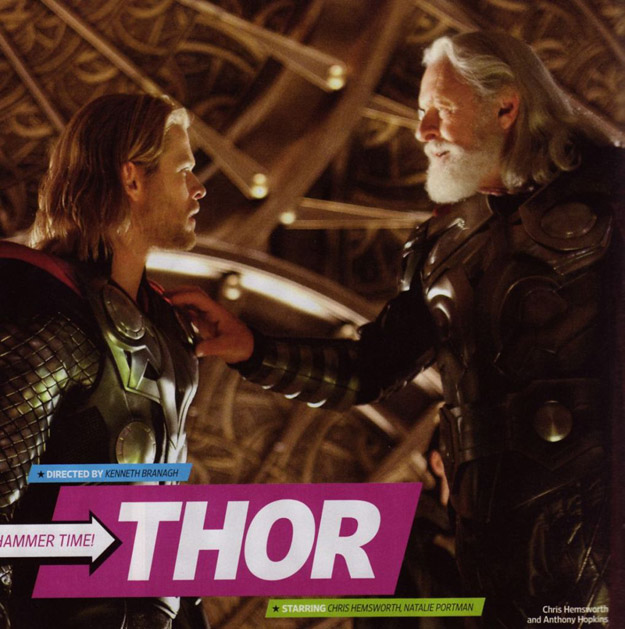 And yet another from the LA Times.