UPDATED: Mark Ruffalo has been confirmed to replace Edward Norton in The Avengers.
Deadline Hollywood is reporting that Mark Ruffalo (Shutter Island, The Kids Are All Right) is in late-stage talks to replace Edward Norton in the role of Bruce Banner/Hulk in the upcoming movie The Avengers, scheduled to hit theaters on May 4, 2012.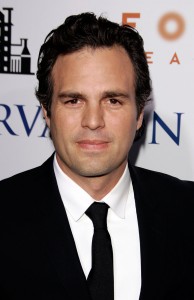 UPDATE: At San Diego Comic Con, Ruffalo joined the cast of The Avengers on stage, taking his place as the new Bruce Banner.