WWE Studios has announced 'The Chaperone' starring WWE Superstar Triple H.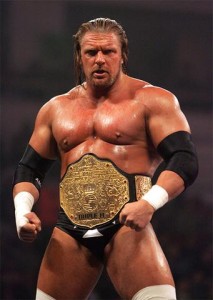 WWE Studios has announced that actors Kevin Corrigan (American Gangster), Ariel Winter ("Modern Family") and Annabeth Gish ("The West Wing") have joined WWE Superstar Paul "Triple H" Levesque (Blade: Trinity) in the cast of the studios' upcoming comedy, The Chaperone.
Stephen Herek will direct the film from a screenplay by playwright S.J. Roth. The Chaperone is produced by WWE Studios Executive Vice President Michael Pavone and executive produced by WWE Studios Vice President David Calloway.
In the film, Ray Bradstone (Triple H) is the best "wheel man in the business," but he is determined to go straight and be the best parent he can be to his daughter, Sally (Winter), and make amends with his ex-wife, Lynne (Gish). As Ray struggles to find honest work, his old bank-robbing crew, led by Phillip Larue (Corrigan), offers him one last job. He agrees at first, but changes his mind at the last second leaving the crew without a driver. Ray decides instead to serve as a "chaperone" for Sally's school field trip. When the robbery goes awry, Larue blames Ray and chases the school bus all the way to the Museum of Natural History in New Orleans. Ray must deal with Larue, while supervising Sally's class on what becomes one of the craziest school trips ever.