We've heard conflicting reasons why, but we do know that Megan Fox won't appear in Transformers 3.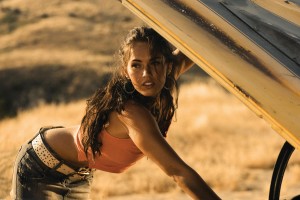 While it was originally reported by Variety that Megan Fox was not asked back to the Transformers franchise, it appears that we were only given part of the truth. Variety claimed in their report:
A studio spokeswoman disclosed Wednesday that Paramount has decided against picking up Fox's option to star as Mikaela Banes in the third installment, but declined to elaborate.
While it's true that Fox won't appear in the third installment of the franchise, reps for the actress told People that, "It was her decision not to return. She wishes the franchise the best."
Either way, it's not surprising given the controversy between Fox and director Michael Bay after the second film. Instead of taking a side here, I'll remind you that Transformers: Revenge of the Fallen is a huge steaming pile. My only request for the future of the franchise is to take it to the next step and remove both Shia Labeouf and Michael Bay from the equation as well.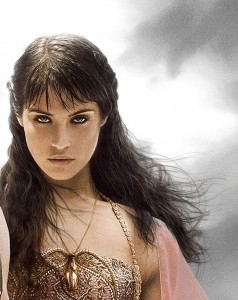 As the next Transformers movie is getting ready to start shooting, casting rumors have already begun as to who will replace Megan Fox as Sam's love interest. According to TheWrap, the front-runner is Gemma Arterton (Prince of Persia, Clash of the Titans). Also originally mentioned as possible replacements are models Bar Rafaeli, Miranda Kerr, and Brooklyn Decker.
Since the replacement rumors started, there have been updates which suggest that the studio isn't even close to making a final choice as the list of considerations continues to grow. They include Zoe Saldana (Star Trek, Avatar), Hayden Panetierre (Heroes), Vanessa Hudgens (High School Musical), Amber Heard (Never Back Down, The Informers), Camilla Belle (Push), Emmanuelle Chriqui (Entourage), Ashley Greene (Twilight), Julianne Hough (Dancing With the Stars), Jessica Lowndes (90210), and English model Rosie Huntington-Whiteley.