Jon Favreau calls in to Geek Time on Sirius Satellite Radio to talk about Iron Man 2 and upcoming Marvel movies.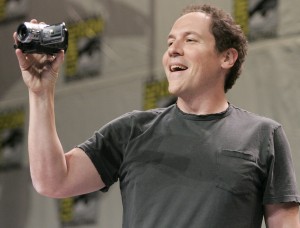 This past Saturday, Jon Favreau, director of Iron Man 2, called into Geek Time with Ralph Cirella and Jon Hein on Sirius Satellite Radio to talk about the movie as well as Marvel's upcoming film projects. There's lots of good information to be heard here, but I'll warn you beforehand that if you have not yet seen Iron Man 2, you may want to wait as there are SPOILERS revealed.
Jon Favreau on Geek Time – 05-08-2010
[audio:https://www.thegeekgeneration.com/audio/Jon%20Favreau%20on%20Geek%20Time%20-%2005-08-2010.mp3]
You can listen to Geek Time every Saturday from 2 pm – 5 pm on Sirius Satellite Radio, Howard 101.