Maggie Grace, aka Shannon, has been confirmed as a returning cast member this season.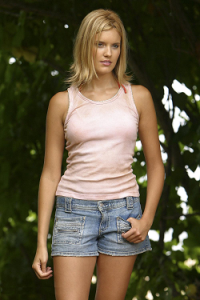 Damon Lindelof and Carlton Cuse confirmed to EW.com that Maggie Grace, who plays Boone's step-sister Shannon, would return to the show for the final season.
"We're really excited about having her back on the show," says Cuse, "and we have a good story for her." The producers would not specify how many episodes she would appear in.
Harold Perrineau, Cynthia Watros, and Rebecca Mader are among the other dearly departed who will guest-star in LOST's final season.