Crazy Dreams: Best Of is a game by the fans for the fans at its core. As a showcase of what its community has created and embracing fan-made level design, Dreamz Studios has created an admirable way to show loyalty to their players.
Note: Key was provided by the game developer.
Typically one would expect me to start out by saying that Crazy Dreams: Best Of was developed by Dreamz Studios, and the sequel of Crazy Dreams: Magi Cats Edition, but that isn't entirely the case. Where the first game was a 2D level design sandbox, akin to Nintendo's Mario Maker, what we have here is a "crowd developed" sequel – a collection of the top voted 100 levels designed by that first game's community.
And before you huff about the developers stealing their contributor's ideas and selling them to make money, check this out – "In the Crazy Dreamz: Best Of, 50% of the game's revenue will go to the 100 community level builders for their outstanding creations". Sounds pretty endearing right? Well, that's the good part. While the game is indeed a curation of the top levels made by the community, there isn't much more to it that fleshes it out.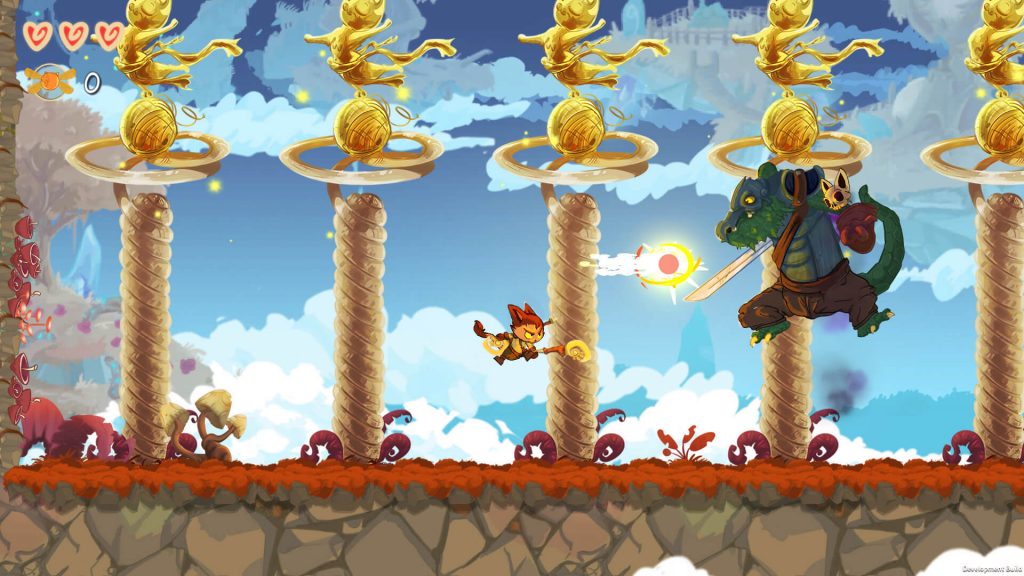 Gameplay
Unlike the previous title that focuses on level editing to complete pre-made levels and building one's own, Crazy Dreams: Best Of focuses on finishing defined levels. Aside from your standard running and jumping, MagiCat also wields a magic staff capable of launching a fireball at enemies. Like real cats, he is also an excellent climber, able to climb up vertical walls and jump from them. While each level is unique in its design due to the variety of contributions, the core mechanic of each game is to reach a house at the end of each level.
Level Design
As this game is a showcase of level designed using the level-maker of the previous title, it deserves to have its own moment of focus. At the start of each level, the level's designer and a little blurb about them is shown. Some are made by individuals while others appear to have been a small group effort. Those inclined have included their age into their profile showing an impressive range of younger level makers.   While plenty of levels are simple Point A to Point B levels, quite a few levels have added elements from other game genres from puzzles to pseudo-RPG quests to progress through levels. And some of them are downright clever making the most out timed events, moving platforms and varying triggers. Each world also features a boss battle with one of the "Generals" of the Rats' Army. Although Strangely, most of them are not actually Rats and tend be monsters based on much larger animals.
Because this is quite literally a "Best of" collection, the game reuses of the assets of its sandbox predecessor. While this is great for consistency, there was a large missed opportunity for polish and shine. By not going back to tweak environments and designs, there are a lot of oddly placed objects within levels and massive inconsistencies between enemies in different levels. No real effort was made to enhance certain visuals that are used outside of their original purpose like not bounce pads to replace side-ways mushrooms. Another issue is that same kind of enemy can be fought in different levels where in the first it can be killed by a single hit and in another have enough health to withstand five of them. Some post-production editing could have smoothed over these problems and made these top levels feel more finalized and less thrown together.
Oddly, each level features collectible floating objects and a counter that displays how many are collected. But no where at the end of the level does it show a tally and I've yet to find a purpose for them in the first place. It also looks like there isn't a fixed number of them between levels.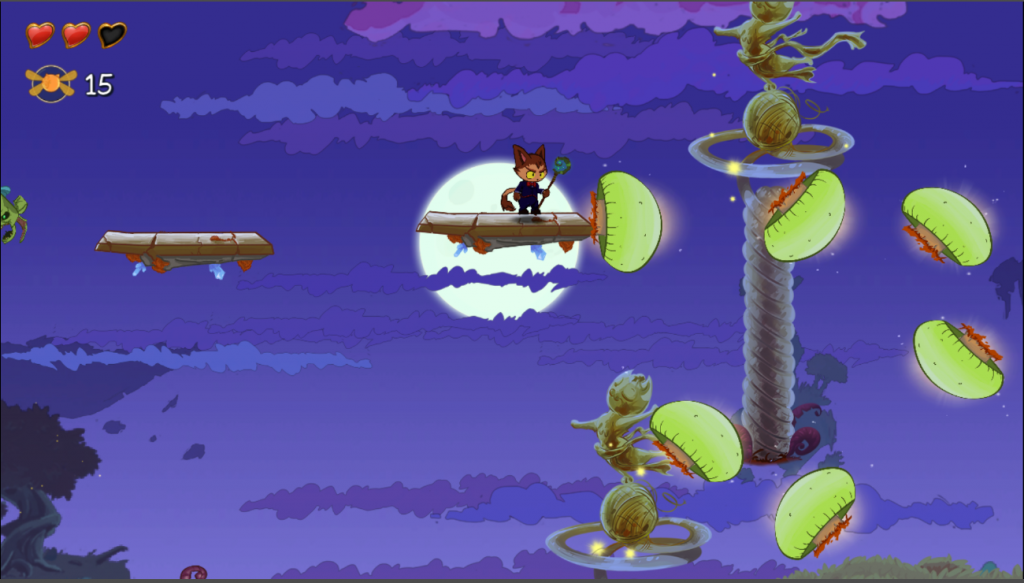 Graphics and Sound
Running the same engine and using the same assets as its predecessor, Crazy Dreams: Best Of shares the visuals. The scrolling backgrounds pair well with the foreground environments and the animations of the characters are solid. The elements however are very telling that those elements are from a mobile game port which takes away from the flare a bit. Nothing to write home about but it's not terrible whatsoever.
Unfortunately, what does stand out as a glaring mobile feature and seems rather lazy is the use of actual Apple/iPhone emojis as a visual cue that can be triggered. And the emphasis is on the fact that they are the actual Apple emojis – had they created their own (and probably cat-based emojis) this would have been creative.
Pros
+ Great looking backgrounds
+ A neat showcase of a variety of level designers that come from different backgrounds of skill and knowledge
+ Profit sharing with community developers and the ability to tip your favorite designers
Cons
– Lack of apparent polish to community created levels
– Inconsistencies between levels due to the variations in design style
– Seemly pointless collectables
Overall
Crazy Dreams: Best Of is a game by the fans for the fans at its core. As a showcase of what its community has created and embracing fan-made level design, Dreamz Studios has created an admirable way to show loyalty to their players. Despite that though, the game could have used more polish before release. And quite frankly to someone unfamiliar with the series, a $10 MRSP doesn't exactly draw you into the cause, especially where most levels aren't very long. But there saving grace is that anyone interested can go back to the previous game for free and then decide from themselves if they want to get in on the "Best Of" action.