Looking back on the movies of 2015, these are the Top 10 that stand above the rest.

If you'd rather hear the discussion, check out
The Geek Generation – #265 – 2015 In Review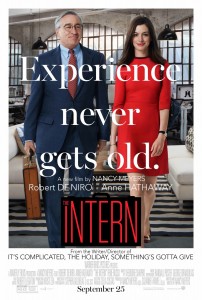 #10 – The Intern
Surprisingly good, I went into a screening of The Intern with low expectations and came out of it having thoroughly enjoyed myself. Fearful that this would end up becoming a romantic comedy that would force a relationship between De Niro and Hathaway, I was delighted to see a more meaningful story unfold about two people who affect each other's lives in a positive way.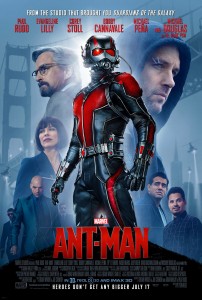 #9 – Ant-Man
Marvel has been avoiding superhero oversaturation by making movies that could fit into other genres. In this case, Ant-Man is a heist movie that just happens to have superheroes in it. While other Marvel movies have also infused humor throughout, Ant-Man has comedy in spades, clearly the result of Edgar Wright's influence on earlier drafts.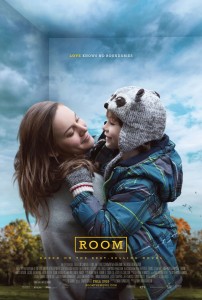 #8 – Room
In a movie where the quality of the final product rests primarily on a handful of actors, Brie Larson and Jacob Tremblay deliver stellar performances to carry this tale of two people trapped in a single room. The second half of the movie was unexpected, but not unwelcome, as their relationship with each other and the outside world unfolds.

#7 – Trumbo
Supported by a fantastic cast and based on a true story, Bryan Cranston shines in this story of screenwriter Dalton Trumbo as he and his compatriots tangle with an American government that's on a witch hunt during the Cold War. Cranston embodies Trumbo thoughout this period of his life as he deals with being blacklisted by Hollywood and struggles to fight his way back to acceptance.

#6 – Ex Machina
A true sci-fi tale in that it's an exploration of the human condtion, Ex Machina dishes out information in small portions, and just enough to keep you guessing until the very end. Stellar performances from the trio of Domhnall Gleeson, Alicia Vikander, and Oscar Isaac add layers of depth to this thrilling story.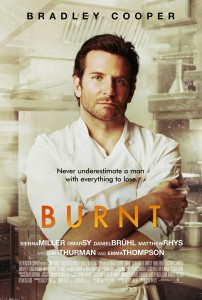 #5 – Burnt
While it's not the first movie to tackle the subject of sacrificing to achieve greatness, Burnt approaches this concept through the military-like atmosphere of a chef's kitchen, which is endlessly fascinating to me. While the subject matter is enough to warrant comparisons to last year's Chef, Burnt does more than enough to set itself apart and stand on its own.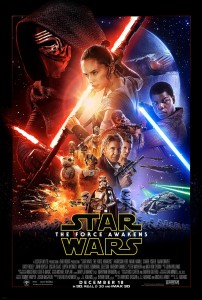 #4 – Star Wars: The Force Awakens
Even with the bad taste the prequels left in the mouths of Star Wars fans, the excitement level was off the charts going into Star Wars: The Force Awakens. Episode VII brought back the iconic legends of the franchise while introducing new characters to welcome in a new generation of fans… not an easy accomplishment to pull off.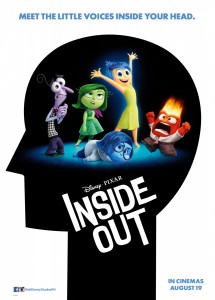 #3 – Inside Out
A truly emotional movie (in more ways than one), Inside Out approaches storytelling in a way no other Pixar had up to this point. While prior Pixar films had been targeted toward a younger demographic while sprinkling in jokes for older viewers, this movie seems to have been made for adults with enough humor to keep children invested. A new formula for Pixar, but one that ended up being a huge success.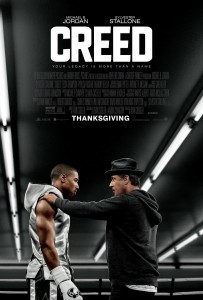 #2 – Creed
Creed should be the template for all franchise reboot/sequels moving forward. The first trailer showed no sign of past Rocky films until the very end, and rightfully so, as this is the story of Adonis Creed. Set in the familiar continuity of the Rocky franchise, and with the Italian Stallion himself by his side, Creed successfully passes the torch from a beloved movie icon to a new contender while both honoring the past and setting a path for the future.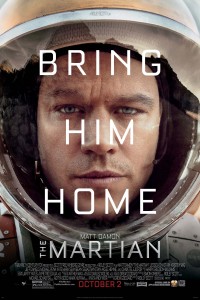 #1 – The Martian
Even with a phenomenal cast supporting him, The Martian is a showcase for Matt Damon. It's incredibly refreshing to see an original movie on such an epic scale that's not about punching your problems in the face, but using your wits and ingenuity to battle nature itself. With great performances by all, this nearly two and half hour tale is crafted masterfully, keeping the viewer engaged and excited the entire time. There are few characters in movie history that I can recall rooting for as passionately as Mark Watney.
Honorable mentions that I would still recommend:
Playing It Cool
Avengers: Age of Ultron
The Loft
Project Almanac
Kingsman: The Secret Service
Chappie
Mad Max: Fury Road
Jurassic World
Paper Towns
Mission Impossible: Rogue Nation
The Man from U.N.C.L.E.
Bridge of Spies
Spectre
Better Than Expected:
Huge Let-downs:
Fantastic Four
Z for Zachariah
True Story
Jupiter Ascending