NBC has unveiled its 2014-2015 primetime schedule, and we've got the video previews here.
NBC has announced its primetime schedule for the 2014 – 2015 season which includes seven new comedies(A to Z, Bad Judge, Marry Me, Mission Control, Mr. Robinson, One Big Happy, and Unbreakable Kimmy Schmidt), and five new dramas (Allegiance, Constantine, The Mysteries of Laura, Odyssey, and State of Affairs).
A TO Z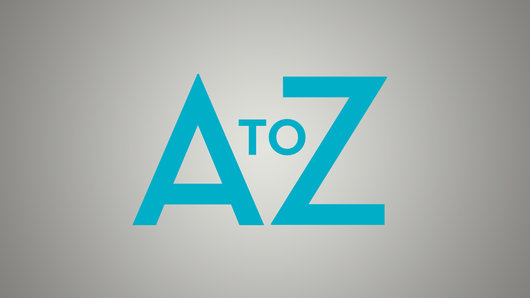 This is the A-to-Z story of Andrew (Ben Feldman, "Mad Men") and Zelda (Cristin Milioti, "How I Met Your Mother") – a pair that almost wasn't – and all that happened from the day they met. Andrew has always been a secret romantic… not above crooning to Celine Dion while driving to work, with dreams of finding "the one." He imagines her to be just like that shimmering beauty he spotted that night in that silver dress at that concert two years ago. Zelda, having grown up with a hippie mom who believed the universe would provide for everything, rebelled into a no-nonsense practical lawyer who prefers the control of online dating. But when a computer glitch sends her a total mismatch, she's asked to come in for an interview at the Internet dating site where Andrew works, and this is where it all begins. Andrew and Zelda meet for the first time and despite their differences, sparks fly. She thinks it's chance. He thinks it's fate. After all, he's convinced she's the shimmering girl in the silver dress. Is it true love forever or just a detour in destiny?
BAD JUDGE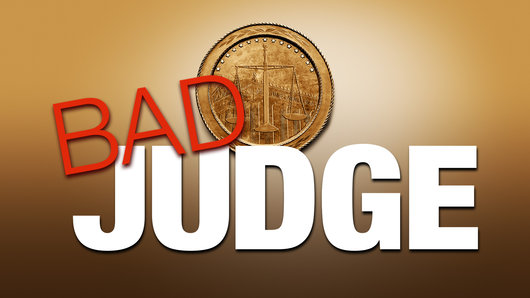 No excuses, no apologies, no compromises. Wild child Rebecca Wright (Kate Walsh, "Grey's Anatomy," "Private Practice") knows how to have a good time, but she also happens to be one of L.A.'s toughest and most respected criminal court judges. She has a reputation for unorthodox behavior in the courtroom, including creative rulings and saying exactly what's on her mind. Her private life, on the other hand, is anything but innocent. She parties too much and rocks out on the drums in a band with her best friend, Jenny. While there's no shortage of male admirers who would love to spend time with her, she's not ready to settle down… except when an 8-year-old boy – whose parents were put in jail by Rebecca – needs her help. He may, in fact, be the one thing that starts to tame this "bad" judge.
MARRY ME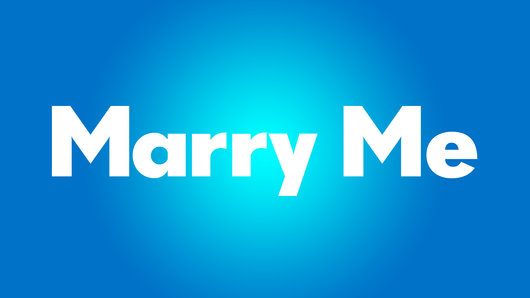 Six years ago, Annie (Casey Wilson, "Happy Endings") and Jake (Ken Marino, "Eastbound & Down") bonded over their mutual love of nachos and they've been inseparable ever since. Now, after returning from a romantic two-week island vacation, Jake's all set to pop the question. Before he can ask, though, Annie lets loose on Jake for his inability to commit. She was expecting him to "put a ring on it" in paradise and now Jake's perfect proposal is ruined. Not wanting to spend the next 60 years talking about that mess of a proposal, Jake and Annie decide to hold off on the engagement until they can do it right. Yet if history tells us anything, it's when we really want things to go right that they all tend to go wrong. The only thing we know for sure is these two are destined to be together whether they can get it together or not.
MISSION CONTROL
Houston, we have a problem! Dr. Mary Kendricks (Krysten Ritter, "Don't Trust the B— in Apartment 23") is a tough but brilliant aerospace engineer, leading a team of NASA scientists at the cutting edge of space exploration. The only problem is, this is the 1960s and she's a woman. Navigating the ridiculous boys' club of astronauts and engineering nerds is no easy task, but she's up to the challenge… until her boss brings on Tom (Tommy Dewey, "The Mindy Project") – a former hotshot test pilot and overall man's man – to co-manage her team. It doesn't help that he initially mistakes her for a secretary. Between him, her astronaut boyfriend, Cash, and her offbeat all-guy team, Mary certainly has her hands full… but at the end of the day, they all want the same thing: to get a man on the moon. It might just take a woman to get him there.
MR. ROBINSON
As lead singer and keyboardist of a rock band, Craig (Craig Robinson, "The Office") knows a thing or two about working the crowd, but his day job is where he really makes the grade. Every struggling artist knows the drill: you got to pay the bills while you wait for that big break. So when Craig finds himself short on cash, he takes a job as a substitute teacher. It's an easy gig, right? Throw a DVD in the player, dim the lights and sleep off last night's party. Yet when he realizes that the kids think his class is an easy A, Craig's moved to inspire his students. Music is his passion and he's not about to let anyone sleep though this period… period. The school principal (Jean Smart, "Samantha Who?") is a woman who believes that rules were made to be strictly upheld. She's none too fond of Craig's unorthodox teaching style, or his crush on the pretty English teacher. If he wants to keep his gig, get the girl and teach these kids the joys of music, he'll have to buckle down, shape up and rock out.
ONE BIG HAPPY
Best friends Lizzy (gay and a bit type-A) and Luke (straight and more laid back) are like family. When they were kids and both of their parents were getting divorces, Lizzy (Elisha Cuthbert, "Happy Endings") and Luke (Nick Zano, "2 Broke Girls") stuck together, and they've been there for each other ever since. Now, all grown up and still single, they've decided to start a family of their own. No, not like that (there are some lines even they won't cross), we're talking the non-romantic, go-to-the-doctor's-office type of baby-making. Then one night, after yet another failed attempt at conception, the two head out to a bar to let off some steam. That's where Luke meets Prudence (Kelly Brook, "Smallville"), a free-spirited British girl who's slated to go back to England in a matter of days. Lizzy isn't a huge fan – it might have something to do with Prudence waltzing around their apartment naked – but Luke really hits it off with her. Soon they're spending every last minute of her limited time together. Then, just as Lizzy discovers that she's actually pregnant, Luke announces that he and Prudence got married and a different kind of family is born.
UNBREAKABLE KIMMY SCHMIDT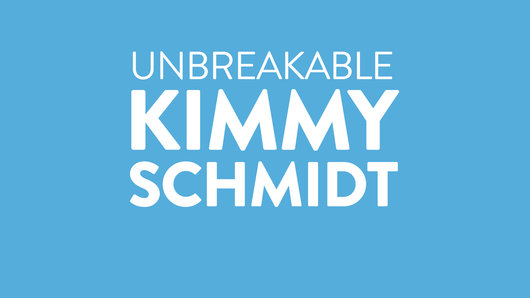 After 15 years of living in a cult, the unbreakable and wide-eyed Kimmy (Ellie Kemper, "The Office") is rescued along with four other women, causing a national sensation that culminates with an appearance on the "Today" show. Before getting back on the bus to Indiana, however, Kimmy decides it's time to reclaim her life. Armed with just a backpack, light-up sneakers, a couple way-past-due library books and a big wad of rescue-fund cash, she's ready to take on New York City. It's easily the best time of Kimmy's life as she rides subways, plays with street performers, frees Central Park horses and makes a spontaneous decision to rent a room from Titus, a gay wannabe Broadway actor who makes a living dressing as a robot in Times Square. This unlikely pairing may not seem ideal, but it quickly becomes clear that they can really help each other out: Kimmy needs someone to reintroduce her to the modern world, and Titus could use someone to show him that you should never give up on life, no matter how many times you get rejected from performing in "The Lion King." As long as they stick together… they might just make it after all. Hakuna matata!
ALLEGIANCE
Alex O'Connor (Gavin Stenhouse, "Person of Interest"), a young idealistic CIA analyst specializing in Russian affairs, learns a shocking secret and his close-knit, affluent family is about to be split apart when its revealed that his parents, Mark (Scott Cohen, "Necessary Roughness") and Katya (Hope Davis, "The Newsroom," "In Treatment") are covert Russian spies deactivated decades ago. But today the Kremlin has re-enlisted them into service as they plan a terrorist operation inside the U.S. border that will bring America to its knees. Years ago, Russian-born Katya was tasked by the KGB to recruit American businessman Mark O'Connor as a spy — and the two fell in love. A deal was struck: As long as Katya remained an asset for Russia, and it was agreed that her services could be called on in the future, she would be allowed to marry Mark and move to America. After years in America building a happy life and without word from Moscow, they thought they had escaped. Now it seems that the new Mother Russia has one more mission – turning Alex into a spy. For these anguished parents, the choice is clear: Betray their country or risk their family.
CONSTANTINE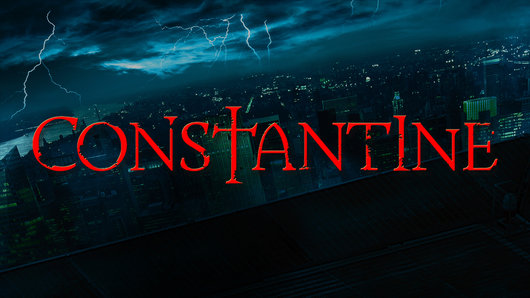 Based on the wildly popular DC Comics series "Hellblazer," seasoned demon hunter and master of the occult John Constantine (Matt Ryan, "Criminal Minds") specializes in giving hell… hell. Armed with a ferocious knowledge of the dark arts and his wickedly naughty wit, he fights the good fight – or at least he did. With his soul already damned to hell, he's decided to leave his do-gooder life behind, but when demons target Liv (Lucy Griffiths, "True Blood"), the daughter of one of Constantine's oldest friends, he's reluctantly thrust back into the fray – and he'll do whatever it takes to save her. Before long, it's revealed that Liv's "second sight" – an ability to see the worlds behind our world and predict supernatural occurrences – is a threat to a mysterious new evil that's rising in the shadows. Now it's not just Liv who needs protection; the angels are starting to get worried too. So, together, Constantine and Liv must use her power and his skills to travel the country, find the demons that threaten our world and send them back where they belong. After that, who knows… maybe there's hope for him and his soul after all.
THE MYSTERIES OF LAURA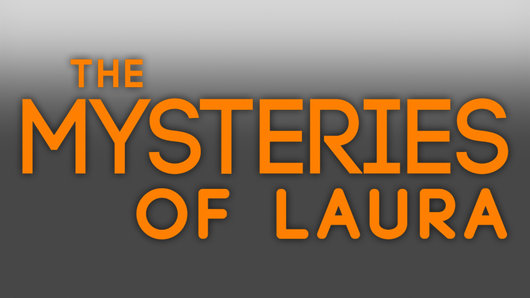 Debra Messing ("Will & Grace") stars as Laura Diamond, a brilliant NYPD homicide detective who balances her "Columbo" day job with a crazy family life that includes two unruly twin boys and a soon-to-be ex-husband (Josh Lucas) – also a cop – who just can't seem to sign the divorce papers. Between cleaning up after her boys and cleaning up the streets, she'd be the first to admit she has her "hot mess" moments in this hilariously authentic look at what it really means to be a "working mom" today. Somehow, she makes it all work with the help of her sexy and understanding partner, and things becomes even more complicated when her husband, ironically, becomes her boss at the precinct. For Laura, every day is a high-wire balancing act.
ODYSSEY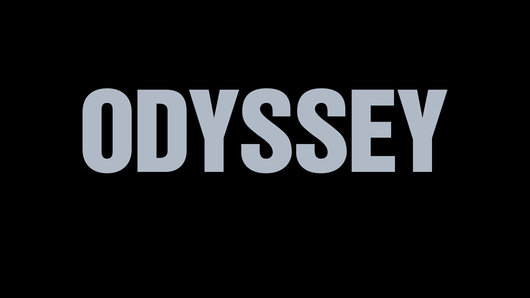 In this "Traffic"-like action drama, an international conspiracy explodes when three strangers' lives unexpectedly collide – a female soldier, a corporate lawyer and a political activist. After a team of American soldiers battles Jihadists in North Africa, they're shocked to find that one of the men they killed is Al Qaeda's top man. Sgt. Odelle Ballard (Anna Friel, "Pushing Daisies") – a soldier, mother, wife and the unit's only female member – discovers computer files that suggest a major U.S. corporation is funding the Jihadists. But before she can tell anyone, her team is attacked and left for dead. News is reported that the unit was wiped out, but the truth is that Odelle survived and is the only witness to her unit's assassination by U.S. Special Forces. In New York, former U.S. Attorney Peter Decker (Peter Facinelli, "Nurse Jackie") is working on a merger deal for the same company that was funneling money to the Jihadists. Meanwhile, Harrison Walters (Jake Robinson, "The Carrie Diaries"), a political activist and trust fund kid, meets a hacker who claims to have unearthed a massive military-industrial conspiracy. And he's right: He's stumbled onto the cover-up that began with Odelle and will soon be out in the open and everyone's lives will be in danger. The only way they'll ever save their country, their families and themselves is by joining forces and exposing the people behind it.
STATE OF AFFAIRS
Each day the President is faced with dozens of life and death decisions, and to prioritize the biggest international crises facing the country, one top CIA analyst – Charleston Tucker (Katherine Heigl, "Grey's Anatomy") – assembles the President's Daily Briefing (PDB). This list of the most vital security issues facing the nation brings with it moral and political judgment calls for Charleston and her trusted group of brilliant analysts at the agency. Aside from the political minefields she has to walk, Charlie has a close personal relationship with the President (Alfre Woodard, "Desperate Housewives") because she was once engaged to her son before a tragic terrorist attack took his life. Charlie survived that attack and is now determined to bring the perpetrators to justice. Navigating a complex personal life and a pressure-cooker profession is, of course, a challenge, and Charlie sometimes engages in boundary-pushing behavior to avoid facing her grief. But when the clock strikes 2 a.m., she is all about her job – protecting her nation, serving her President and still trying to get to the bottom of her fiancé's murder that will reveal itself as a shocking mystery.