Gran Turismo 6, the latest installment in the best-selling series, will reach stores this Holiday season.
Gran Turismo 6, the latest installment in the best-selling series, will reach stores this Holiday season. Known for blurring the lines between virtual and reality, the Gran Turismo series has revolutionized the racing genre in the last 15 years, allowing fans to drive the most prolific collection of cars on the world's most legendary racetracks. Gran Turismo 6 takes the real driving simulator experience to a whole new level.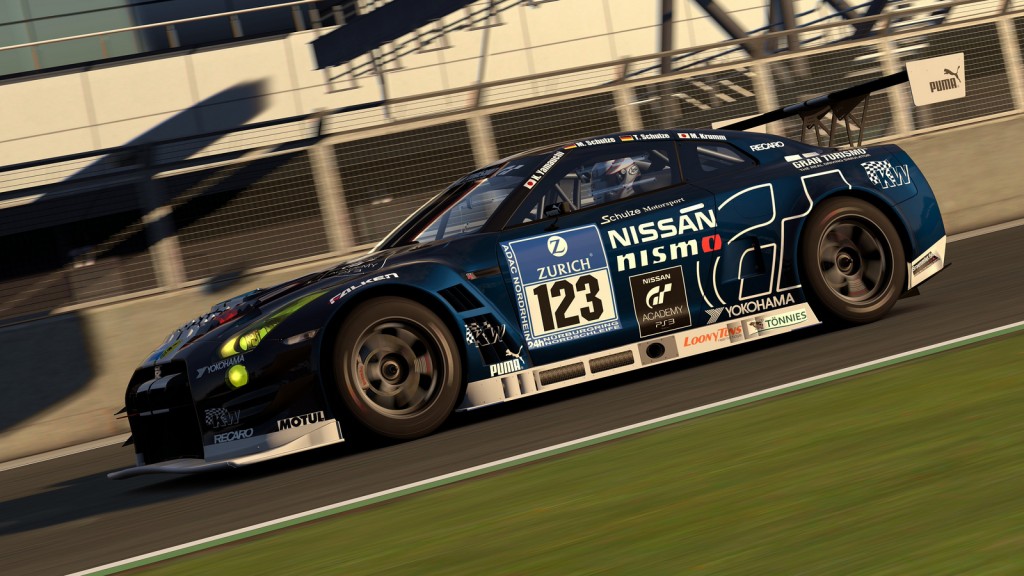 A new compact game engine will improve operation and increase the flexibility to expand it with downloadable content. Meanwhile, the game is also set for expanded connectivity with other devices such as smart phones and tablets and increased social and community functions.
All of the cars and tracks from Gran Turismo 5, which has sold over 10m copies since launching in 2010, will be retained in GT6. But notable new additions to the already impressive line-up of historic cars, road cars and the latest race cars, brings the total car list to 1200 at launch, with new cars set to be continually added online. Several thousand aerodynamic parts and custom wheels will be available for almost all cars, and players can personalize their own custom cars in game to the greatest ever level possible.
The UK's famous Silverstone Circuit will be just one of seven new locations in Gran Turismo 6, taking the total to 33, with 71 different layouts available, 19 of them brand new. There will also be regular additions of new tracks set to be made available online. The improved course maker function will provide gorgeous scenery spanning several tens of square kilometers including the magnificent backdrop of Andalucía.
The theme of Gran Turismo's innovative collaborations with partner companies will increase with the inception of GT6. A number of exciting new projects that blur the line between the virtual and real will be announced in the run up to the game's launch. Not least of these is GT Academy, a collaboration with Nissan to unearth real racing driver talent that first ran in 2008. It was announced during the event that the competition returns for its biggest ever year in 2013, with the entry mechanic set to take place on an exclusive GT6 demo in July.