The Special Edition of Max Payne 3 is in, and here's an unboxing to reveal all the goodies.
Article by: Boyd
Arguably, this is one of the most exciting days for me as a gamer, and as a reviewer. The Max Payne franchise has been critically lauded, played by numerous gamers, and will surely go down in history as one of the finest franchises ever conceived. Three stellar games. Three hard-boiled, noir-style dramas that draw on everything from pulp fiction to Bogart and Cagney… but I'll save the juicy bits for the forthcoming review. Right now, enjoy this unboxing of the special edition of Max Payne 3.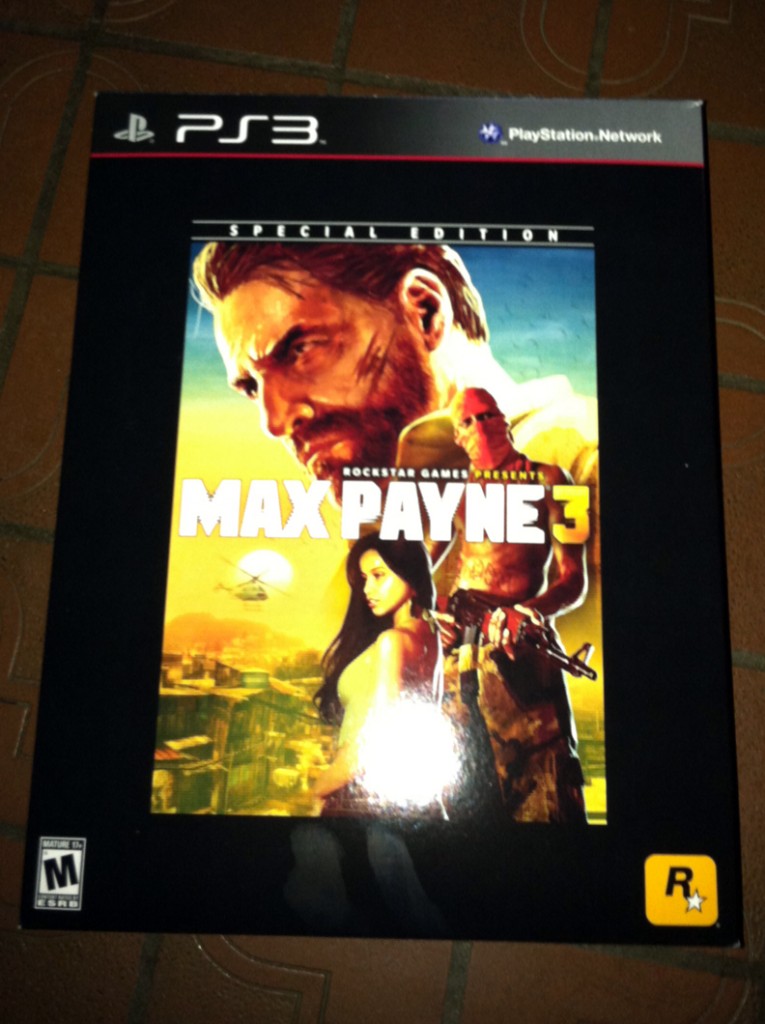 Outer Box: Pretty minimalist. It doesn't even list the bonus content you get, but has 4 cool paintings of Max in his various guises. An interesting thing I noticed is the size is a bit thicker and larger than most special editions and collector boxes out there for other games.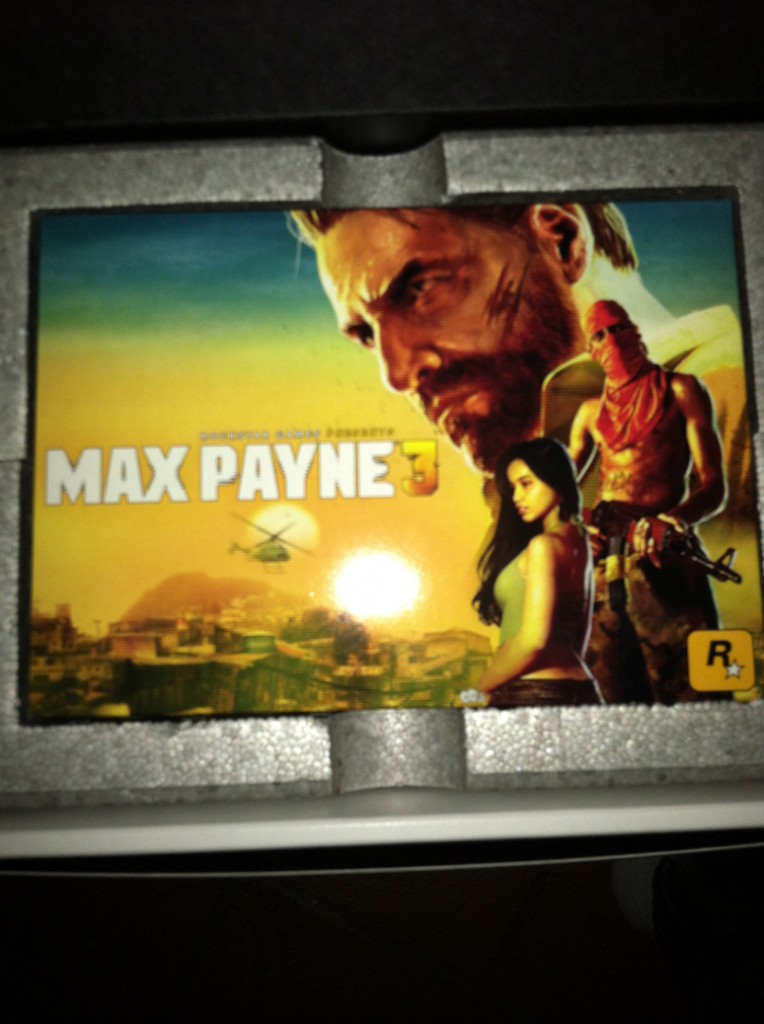 Inner Box: Pop the top and you got a clam-shelled inner package with the sub-packaged game on top. Nothing too special, but nice when they do the fitted "packaging in packaging."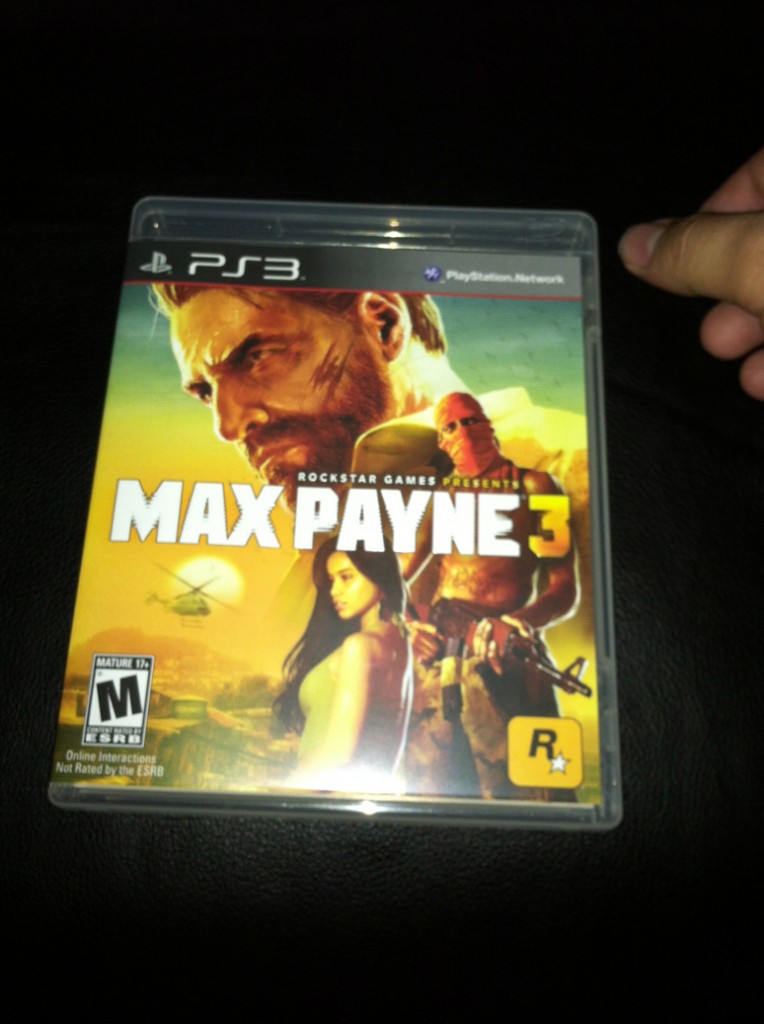 Game: The game itself, for the console of your choosing. Mine was, as always, PS3.
Vouchers: Inside the game case, the included special edition voucher with the customary "day one" DLC was included. In this case, it was some skins (8 to be exact) and 3 powerful weapons (hammerhead shotgun, molotov, and C9) for multiplayer use. I like how they are giving you some characters from Max's past for MP skins. The other voucher includes the complete game soundtrack, a pretty standard edition for many games these days.
Art Prints: Still life art prints included by Rockstar depict some of Max's inner demons and vices such as guns, pills, bullets, alcohol, etc. Pretty standard size, good for framing.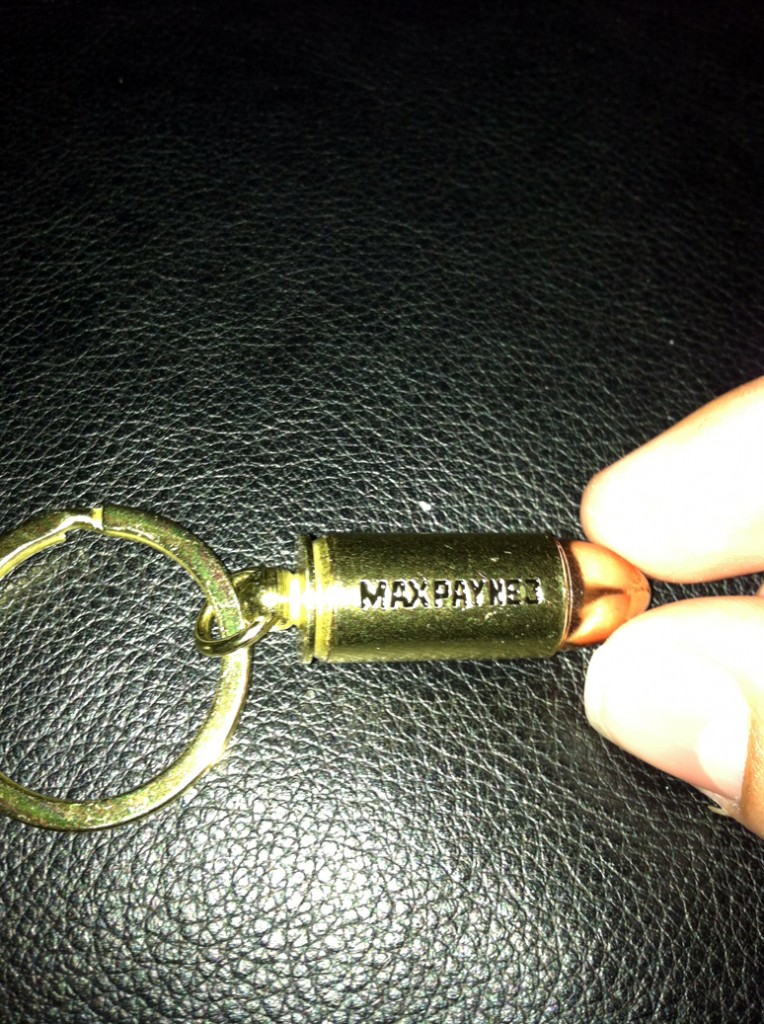 Bullet Keychain: Copper and brass plated with a screw off back. A nice addition to your key chain for when you are unlocking your door at night. On the side is the Rockstar logo and "Max Payne 3" engraved.
10″ statue: I may go a little far in calling this a "fine art" statue, but the manufacturer TriForce and Rockstar deliver a doozy on this one. As compelling to me as it is awesome-looking on top of my speakers, Max is depicted in his dress jacket and slacks, no tie, one emptied gun in his right hand, the other loaded in his left hand. Bullet casings are strewn about the base of the statue near his perfectly shined shoes. The facial likeness, as you can see, is as good if not better than the Cole McGrath statue and Ezio statue released when Assassins Creed 2 and Infamous 2 came out. The inner, exposed holster really brings this into the realm of the dynamic. My only gripe is the gun in his right hand is not really secured by anything, such as glue, or molded on. The legs also look very delicate, so if you have this one don't drop it as I'm sure it will shatter into a million pieces. Otherwise, a fantastic piece that looks great.
Extra content Overall: Really good stuff for 40 extra bucks The tangible stuff such as the statue and the keychain are worth it alone. The art prints are great as well, albeit a little large. DLC would be great if it wasn't just multiplayer, but is a nice bonus I guess for those getting this for MP only.
Special Edition overall content rating: 9/10
Stay tuned for a full review of Max Payne 3 in the coming weeks!