I can pretty much guarantee you that even though NBC has canceled Awake, it's still better than that crap you're watching.
5) The Premise
Awake features a premise unlike any other. While wonderfully complex, it's simple enough for the audience to ask themselves, "Why didn't I think of that?"
The series begins with a car crash that forever changes the lives of detective Mike Britten, his wife Hannah, and his son Rex. For Mike, the accident splits his reality in two. In one, his wife Hannah died in the crash, while in the other, his son Rex didn't survive. This leaves Mike's family mourning a loss on each side while he jumps back and forth between the two. The method of travel between these parallel universes? Sleep. When Mike closes his eyes and dozes off in one reality, he wakes up the next morning in the other. Complicated perhaps, yet simplistic and elegant in execution.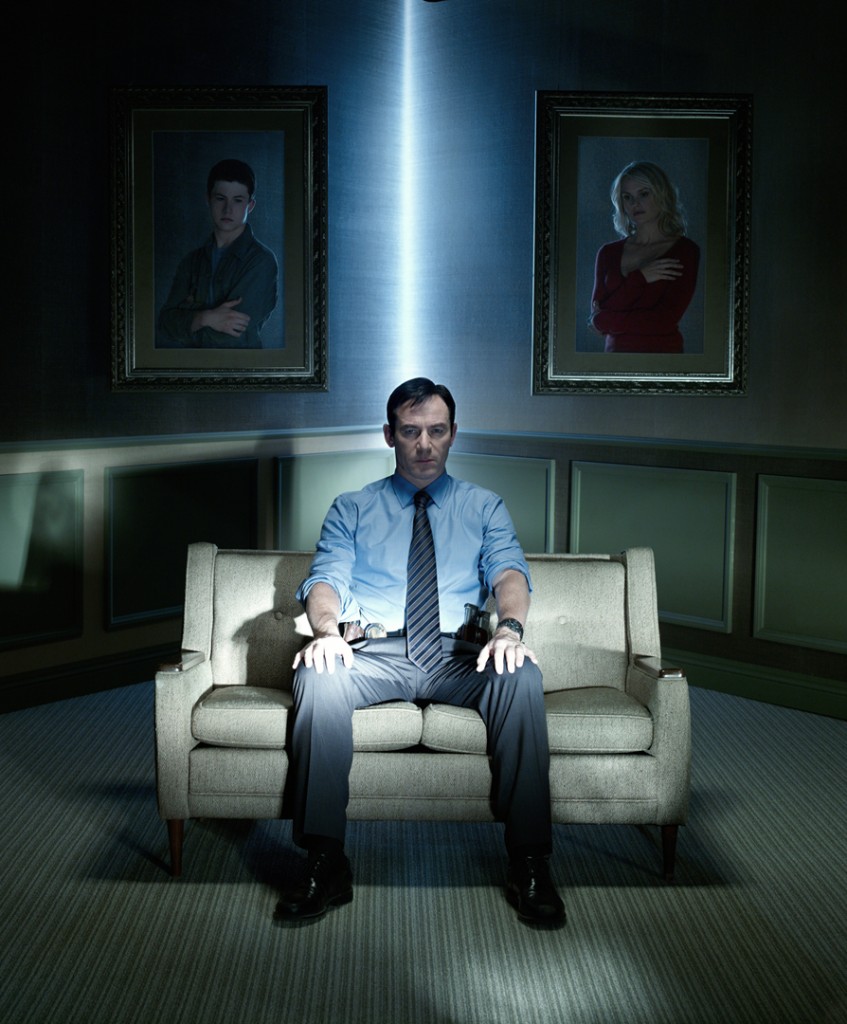 4) Dueling Psychiatrists
As a result of the accident, Mike is sent by his department to see a psychiatrist and deal with the tragedy. However, each reality has slight differences from the other, and Mike is left seeing a different shrink in each. These scenes make for some of the more interesting in the series, as each psychiatrist is trying to convince him that their reality is the true one, while the other is a complex dream generated by his subconscious mind. The even more impressive aspect is that their arguments are so convincing, the viewer is left guessing themselves. Which one is the reality and which the dream? Are they both truth, or are both fabrications of some sort?
Even more, both doctors insist that Mike has to find a way to get better, which means accepting that one reality is a dream and letting go of that loved one. Unfortunately for them, Mike has no plans of letting anyone go…
3) Parallel-World Crime-Solving
It's true that Awake is a procedural detective show, but this isn't your usual CSI or NCIS. Existing in parallel realities creates unique crime-solving opportunities for Detective Britten. As I mentioned, each reality features slight differences from the other, but using the similarities allows Mike to find clues inside the coincidences he runs into within each. He's even gone as far as to interrogate a person in one reality after they had died in the other and then applied that information to solve a case. Let's see your CSI:NCIS:Cold Case:Hard Facts cop show pull that one off.
His partners keep doubting and wondering where he gets all these hunches from, but you'd think after he successfully pulls it off enough times, they'd learn to just trust him and follow along.
2) Conspiracy
It's not enough that our hero has to deal with jumping back and forth between two worlds, but it's soon revealed that there's more going on here than we originally thought. Turns out that there's a bit of a conspiracy rearing its ugly head within the administrative ranks of the police department. Detective Britten, we're told, was asking a few too many questions about a specific case, so his Captain (and others) tried to take him out… causing the very accident that killed his wife/son and split his world in half.
As most tragic heroes tend to do, Mike begins to take advantage of the hand he's dealt by using the dual realities to help unravel this larger mystery.
1) Penguin Hallucinations
Need I say more?
There is a movement to save the show, whether that means coming back to NBC or going elsewhere. You can join the movement at the Facebook page for SAVE AWAKE: www.facebook.com/SaveAwakeOfficial