It's that time of the year when we need to take a look at the best Christmas movies of all time.
Article by: Dan Clark
Well it's that time of year again. That time of year that gets longer and longer each year. Pretty soon we'll be putting up Christmas decorations right after the fireworks of Fourth of July end (that is if it hasn't happened already). Even with the over-long celebration that the Holiday Season has become, you can't help but get caught up in it. One of the biggest parts of Christmas are all of those classic Christmas films. Each family tends to have their favorite so I thought I'd count down the 10 greatest Christmas films of all time.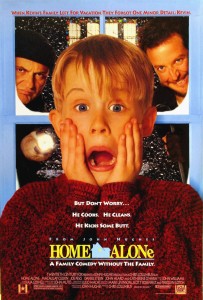 #10 – Home Alone
The movie that made Macaulay Culkin a household name. Home Alone was nothing short of a phenomenon when it was released. While it wasn't adored by critics, it did find a place with families… especially with kids. Growing up with this film it was hard not to put it on the list. Sure the humor is crude and simple, but you can't help but have some fun. Plus you have to give a lot of credit to Daniel Stern and Joe Pesci for being able to pull off the physical humor the way they did. It's a lot harder than you may realize. (See the trailer of the new version of The Three Stooges.)
#9 – Miracle on 34th Street (1947)
If you were to count down some of the greatest Christmas movie moments, Miracle on 34th Street may have the greatest one. The iconic courtroom scene has almost become the thing of legends. Even as we have become more cynical as people you can't help but appreciate the spirit in which this film was made. It may seem overly sentimental but that child-like need to believe in something greater than yourself has never better been put on display. With Christmas becoming more of an excuse to divulge into our materialistic nature it helps at times to look back to see what this day can actually be. Then after that's done rip open your presents with no resolve… cause come on… you're only human.
#8 – Bad Santa
On the complete other side of the spectrum we have Bad Santa. While Miracle on 34th Street celebrates Christmas, Bad Santa kicks it in the shin, steps on its toe, and spits in its eye. Though in the end it's all for good fun. Billy Bob Thornton is fantastic in a role that helped redefine his career as the unfiltered bitter man who is a magnet for misery. Bad Santa combines all the annoyances Christmas can cause and unleashes against its oppressors with an unyielding vengeance. Its willingness to throw caution to the wind and challenge what is acceptable for all films, let alone one with Christmas as a backdrop, makes it a comedy classic. After a long day of shopping and dealing with annoying relatives, Bad Santa can be the perfect cure for the holiday blues.
#7 – National Lampoon's Christmas Vacation
Remember when National Lampoon movies meant something besides "direct-to-video"? Well if you do, you remember the classic Vacation comedies. Perhaps the only example of a comedy sequel that wasn't horrible; Christmas Vacation, while made in the same spirit as the previous Vacation film, didn't just rely on rehashing the same jokes as the original. It is the best example of how to do a Christmas disaster in movie form. Like all disaster films the key is to maintain a sense of reality in all that outlandishness. While you laugh and enjoy all the mayhem, there's enough substance there to care about that actual outcome. I mean don't we all wish for the Christmas bonus.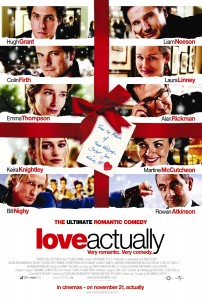 #6 – Love Actually
The one unfortunate thing about Love Actually is that it started its own sub-genre of movies. The idea of taking a well known holiday and throwing a bunch of stars together and calling it a day. You know the ones that have more stars in them than pages of script. While films like New Year's Day share some similarities with Love Actually, they are far from the same movie. For one, Love Actually didn't just cast hot-at-the-moment stars. They actually got people who can act like Colin Firth, Liam Neeson, and Andrew Lincoln. Andrew Lincoln who you can now find on AMC's The Walking Dead playing Rick Grimes. While Love Actually has multiple stories, each one feels like it has a purpose. They establish characters and don't just rely on someone's real-life star power to make you care about them. Each story compliments the other without getting in each other's way. So to make it simple, Love Actually is often imitated never duplicated.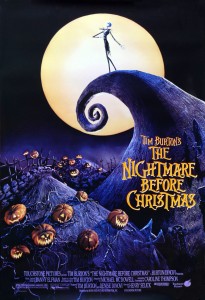 #5 – The Nightmare Before Christmas
Amazing imagery, a tremendous score, and talented voice acting make The Nightmare Before Christmas one twisted holiday classic. While Tim Burton didn't direct this film, his sense of style is all over it. Injecting an intense darkness into a day known for its merry cheer was genius. That juxtaposition really worked to perfection as we see Christmas turn into a day of horror and gloom. The stop motion was masterfully done and made for a great animation style. Burton himself has tried to recreate the magic that was captured here but hasn't quite been able to pull it off.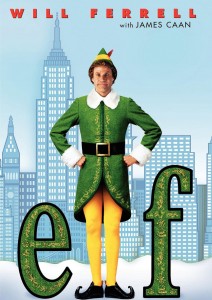 #4 – Elf
Will Ferrell playing an overgrown childish elf may turn a few heads, but I couldn't help but enjoy his performance. That over-the-top sincerity and naivete make for a character that is easy to route for and laugh at. While the fish out of water isn't a new concept, Elf puts a new twist on the classic idea. Plus, Bob Newhart playing an elf… is there anything better? I think not. Throw in a cranky James Caan and a bubbly Zooey Deschanel and you have one of the best holiday films in recent memory. It also helps that the director of Elf, Jon Favreau, made one of the greatest comic book movies of all time.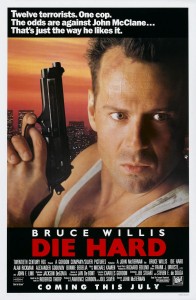 #3 – Die Hard
Sure, this may be a cheat, but I couldn't help but put it on the list. I mean Die Hard is able to make the corporate Christmas party something worth watching. It did take the likes of John McClane, some terrorist, and a multitude of explosions. Bruce Willis redefined what an action star was with Die Hard. He replaced the overgrown muscles with a sense of swagger and a huge dose of sarcasm. It wasn't that he was an invincible fighting force, just a guy at the right place at the wrong time. Of course one of the greatest actions films of all time would be a Christmas classic.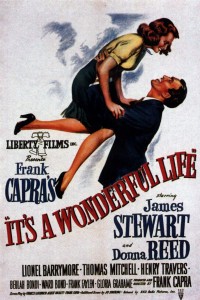 #2 – It's a Wonderful Life
We all know the story, the message, and all those famous lines. It's a Wonderful Life may be over 60 years old but it holds up extremely well. In fact, the message may mean more now than the day it was made. Perhaps that is why we continuously see the story rehashed over and over. Though none can do it better than Jimmy Stewart did in the original. Stewart is a legend and It's a Wonderful Life helped get him there. Sure, there is some overdone cheesiness and at times it can be excessively heavy handed, but that is part of what makes it great.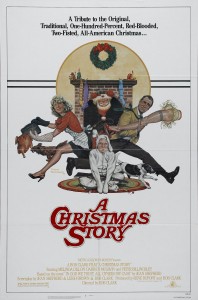 #1 – A Christmas Story
When it came to determine what the number one Christmas movie of all time was, I had to go with A Christmas Story. For me, no film better encompasses what Christmas is all about. From that childish need to receive the ultimate present, to the adult desire to look upon long lost Christmas memories, we see how Christmas affects us all no matter how young or old. We have all had our own version of a Red Ryder BB gun as children and as adults. That prize we long for that gets us through those horrifically long December days leading up to Christmas. It's easy to see why A Christmas Story is played on an endless loop when Christmas finally comes. No matter what time you tune into it you are bound to catch a classic moment or two.
Honorable Mentions: Gremlins, Scrooged, Edward Scissorhands, A Muppet Christmas Carol