Conan O'Brien goes to SDCC to promote The Flaming C.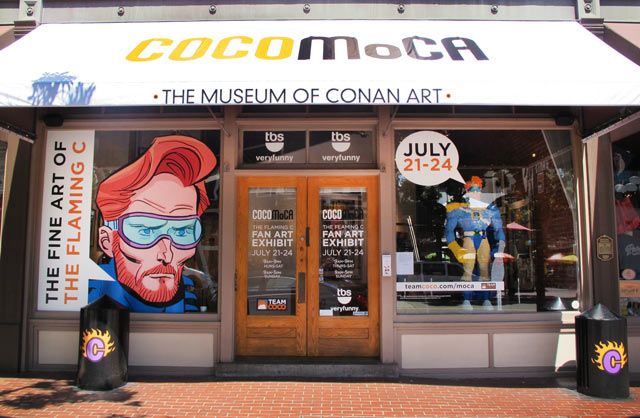 Conan O'Brien appeared at San Diego Comic Con in support of The Flaming C fan art gallery, a character co-created between O'Brien and DC animation designer Bruce Timm. What started as a quick bit on the show was taken further when The Flaming C was worked into the cartoon Young Justice for another on-air Conan bit. Now, The Flaming C has come to SDCC in a full-blown fan art gallery, featuring a LEGO rendition of the hero as well as a trailer for The Flaming C "movie".
Now, TheFlamingC.com has been relaunched including all things related to the character. Check it out for all things Flaming C including the fan artwork that was shown off in the gallery.