Find out how the DC reboot will affect The Dark Knight.
Sources: IGN, DC Universe: The Source
Despite what I had originally thought, it would appear that this DC reboot is not a clean slate. I was expecting to see Batman back at the beginning of his journey toward becoming the Dark Knight, possibly even a title dedicated solely to the journey itself.  It seems DC is picking and choosing what they want to keep and what they want to throw away.
So what's happening with Batman??
Batman will have at least 4 titles starting out at #1: Batman, Batman and Robin, Batman: The Dark Knight, and Detective Comics.
The good news is that Batman, Inc., a concept I never cared for, appears to be dead. (UPDATE: It's not dead, but will be on hiatus until 2012… damn it)
"In both Batman and Detective, Bruce Wayne is going to be the main star as Batman," DC Comics Batman group editor Mike Marts confirmed to IGN. "Bruce Wayne will once again be the only character to be wearing the Batman costume."
Batman and Robin will see the first-time teaming of father and son as Bruce and Damian Wayne team up as the Dynamic Duo.
"This is the first time we're seeing Bruce Wayne and his son Damian acting as a team, together, as Batman and Robin. Previously, it had been just a father/son role or mentor and student, but this is the first time they are actually working together as a team," said Marts. "That's going to be very interesting because here you have a family dynamic of father and son who have the most unique relationship, and not the most perfect of relationships. That will provide for a lot of interesting stories."
Here's the breakdown of Batman titles with cover art: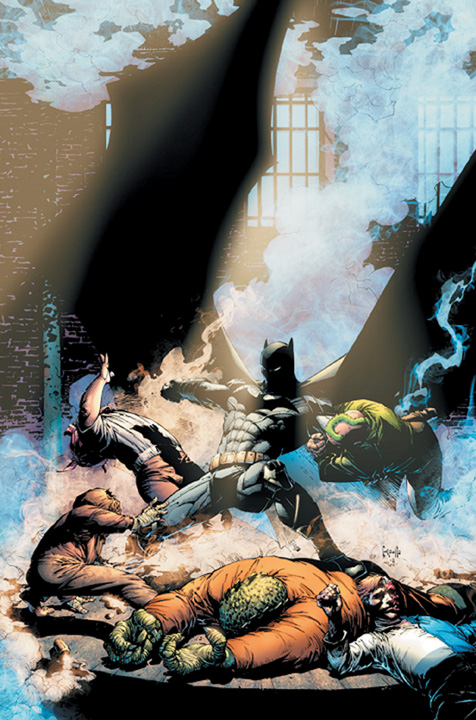 In the first BATMAN #1 since 1930, New York Times bestselling writer Scott Snyder teams up with superstar artist Greg Capullo in his DC Comics debut! In the series, Bruce Wayne once again becomes the only character taking on the Batman name.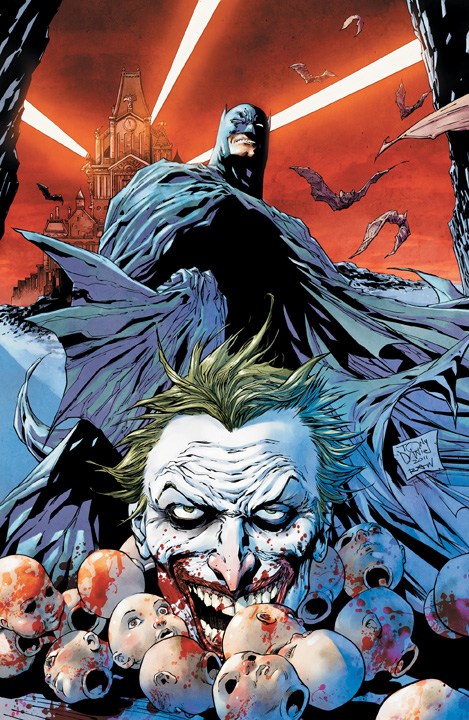 DC Comics' flagship title is relaunched for the first time ever in DETECTIVE COMICS #1 by acclaimed writer/artist Tony Daniel. Marking the first time Batman will appear in a debut issue of Detective Comics, the series will find Bruce Wayne on the trail of a dangerous serial killer known only as the Gotham Ripper.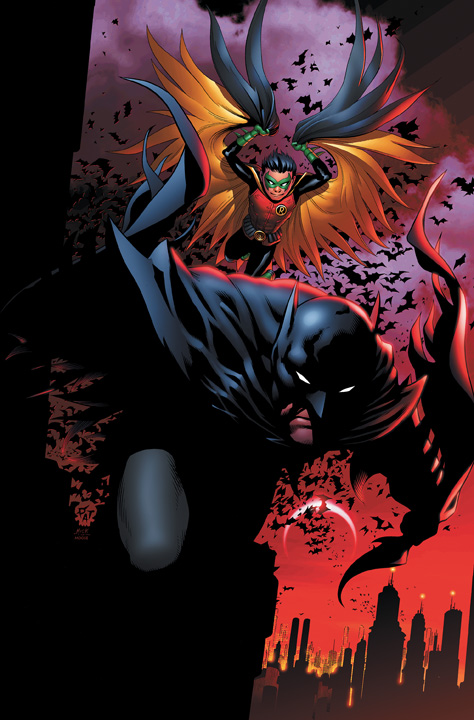 In BATMAN AND ROBIN #1, the acclaimed creative team of Peter Tomasi and Pat Gleason will explore the family dynamic of the Caped Crusader as Bruce Wayne battles the Gotham underworld with the help of his son, Damian, in the role of Robin.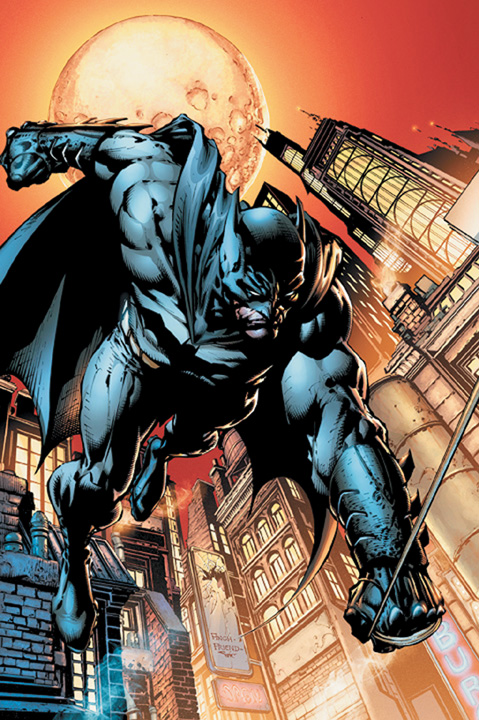 In BATMAN: THE DARK KNIGHT, superstar artist David Finch writes and draws a twisted adventure that pulls Bruce Wayne deep into the halls of the famed Arkham Asylum, a jail for Gotham City's most dangerous and criminally deranged. Finch will team up with collaborator Jay Fabok on pencils.