If you thought you were excited for inFAMOUS 2 already, just wait until you see this.
Source: PlayStation.blog
If you thought you were excited for inFAMOUS 2 already, Sucker Punch's latest announcement should "amp" that up to a new level (see what I did there).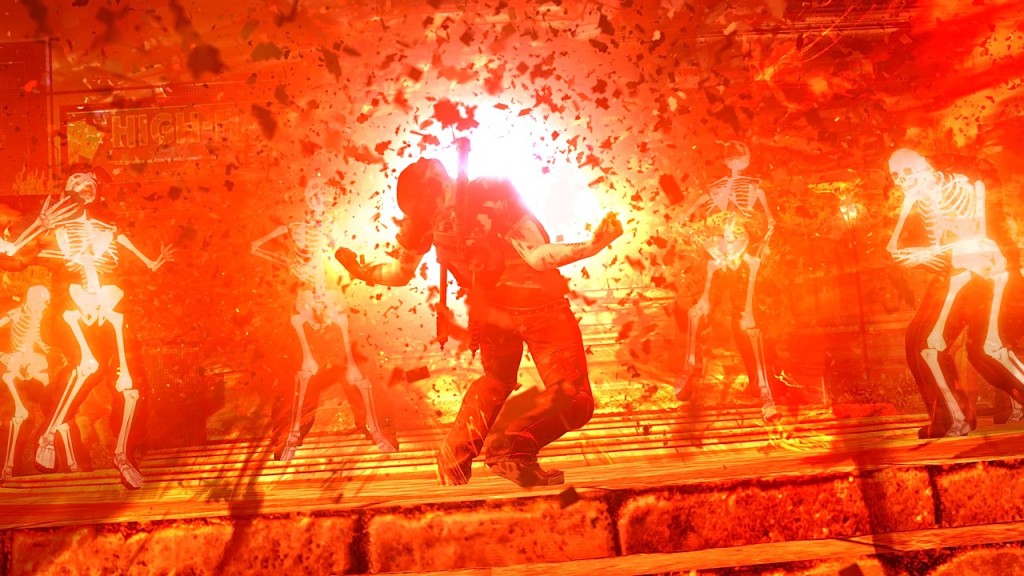 According to the latest news from Sucker Punch, inFAMOUS 2 will follow other PlayStation successes like LittleBigPlanet and ModNation Racers by allowing users to create missions within the game, theoretically making the replay value endless.
Some quotes from the creators:
We thought inFAMOUS 2 would be better if it didn't end—if you never ran out of missions and mini-missions to play and things to do. So… we spent the last two years adding a User-Generated Content feature to the game. With User-Generated Content, inFAMOUS 2 players can build new missions, then share them with the world.

There really aren't a lot of limits to the sorts of missions you can build. Mission creators have access to the same set of characters, creatures and props—so if you want to set a pack of Hive Lords rumbling after Cole through the streets of New Marais, you can do it. If you want to have Cole and Zeke face off against Nix and Kuo, you can do it.

If you want to bend the rules of inFAMOUS 2 to create new kinds of missions, you can do that too. Wish I2 had pure stealth missions? No problem, you can create stealth missions. Looking for more of a challenge? Try taking away some of Cole's powers—see how the player does facing a platoon of Militia wielding only his Amp. Or add an old-school platforming challenge, or a race, or… I could go on all day.

User-generated missions show up in the world just like regular missions. When you walk up to them, you see the PSN tag of the mission creator, plus extra information like the mission's current rating.
June 7th can't come soon enough.