Another "big" Assassin's Creed is coming in 2011 and the first pack of AC:Brotherhood DLC will be available on Dec. 14th.
Geoffroy Sardin, Ubisoft's marketing and sales chief for Europe, Middle East and Asia, shared the news that "next year we will have another big Assassin's Creed game."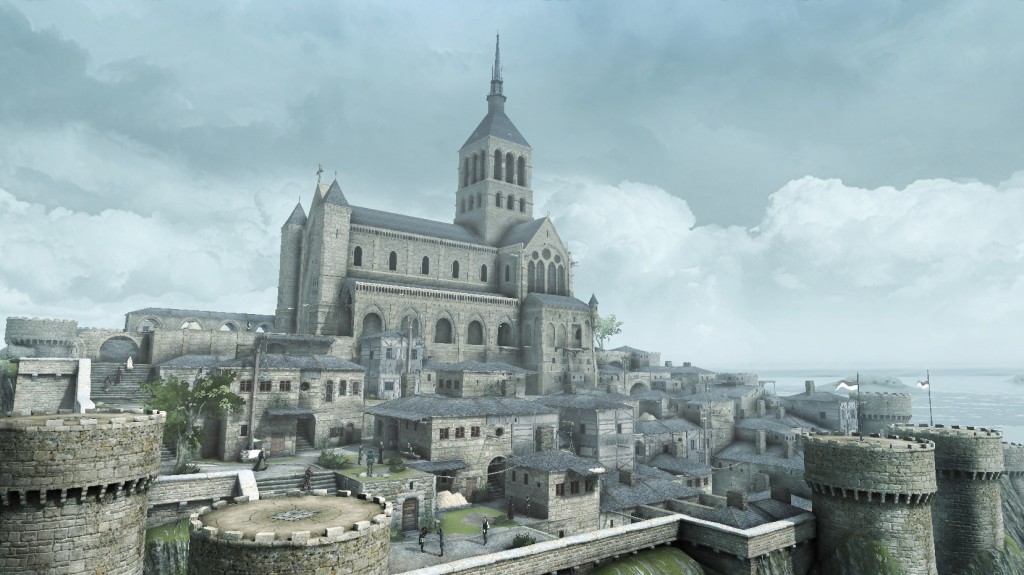 So far, at least 60% of Brotherhood players have stepped into the multiplayer mode and Ubisoft intends to support that player base with regular doses of DLC.
The first of these DLC packs is titled "Animus Project Update 1.0". Included is a new game mode called Advanced Alliance, which is like Alliance Mode but harder. Along with that is the new map of Mont Saint-Michel, located on a rocky tidal island of Normandy in France.
The Animus Project Update 1.0 pack will be released December 14 on both PlayStation Network and Xbox Live for the very low price of NOTHING. That's right, it's completely FREE!!