Disney's newest movie, Tangled, will mark the end of the fairy tale era for the company.
Source: Los Angeles Times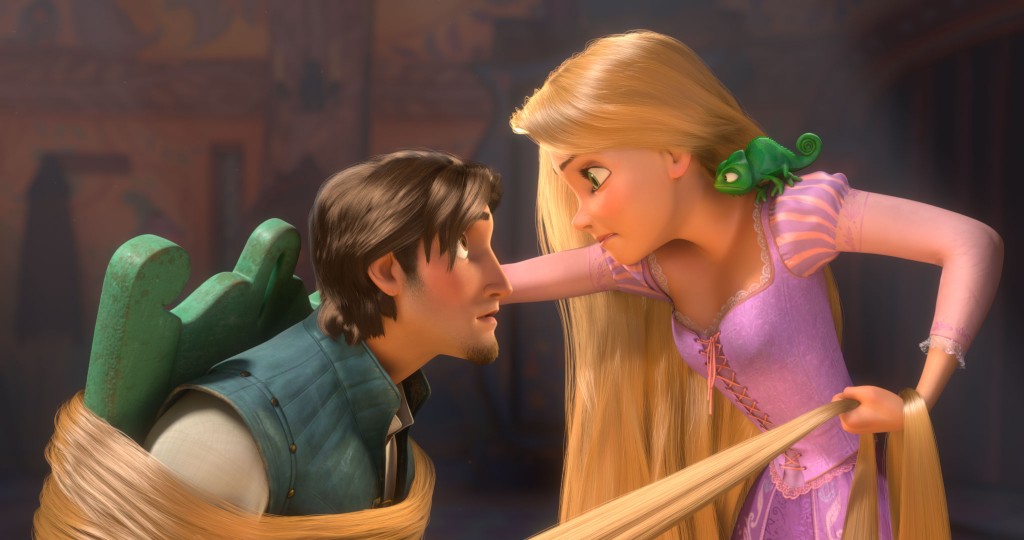 According to a lengthy article in the Los Angeles Times, Disney's newest movie, Tangled, will mark the end of an era for the company. Since the debut of Snow White in 1937, Disney Animation has had a long history of retelling classic fairy tales in what has come to be known as a "Disney-style". Tangled, a retelling of the tale of Rapunzel, will be "the last fairy tale produced by Disney's animation group for the foreseeable future."
"Films and genres do run a course," said Pixar Animation Studios chief Ed Catmull, who along with director John Lasseter oversees Disney Animation. "They may come back later because someone has a fresh take on it … but we don't have any other musicals or fairy tales lined up." Catmull and Lasseter stopped production on The Snow Queen and Jack and the Beanstalk, two fairy tale movies that had been in development.
Feeling that fairy tales are limiting their target audience, Disney is looking to branch out to stories that have more widespread appeal. Examples of Disney movies that have already accomplished this are Toy Story and Pirates of the Caribbean. The acquisition of Marvel Entertainment also brings in a new crop of characters and stories to tell.
"If you say to somebody, 'You should be doing fairy tales,' it's like saying, 'Don't be risky,'" Catmull said. "We're saying, 'Tell us what's driving you.'"
Apparently Tangled was completely retooled with this attitude in mind as well, as the focus of the movie was moved from the princess Rapunzel to that of the fast-talking bandit Flynn Rider. This was done in hopes to appeal to boys as well as girls.
What do you think of this decision by Disney??