Marvel is moving forward on bringing the martial artist Iron Fist to the big screen.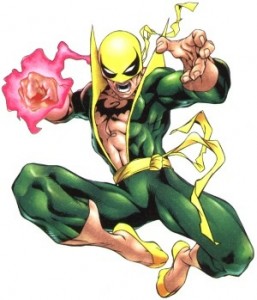 Source: Deadline
Looks like Marvel is starting to make good on their promise of focusing some of their upcoming films on lesser-known characters. Rich Wilkes has been hired as screenwriter for the tale of the martial artist.
Fans may recall that Marvel had plans of an Iron Fist movie years ago which would have starred comic book film alum Ray Park, but that never seemed to come to fruition. Second tries the charm??